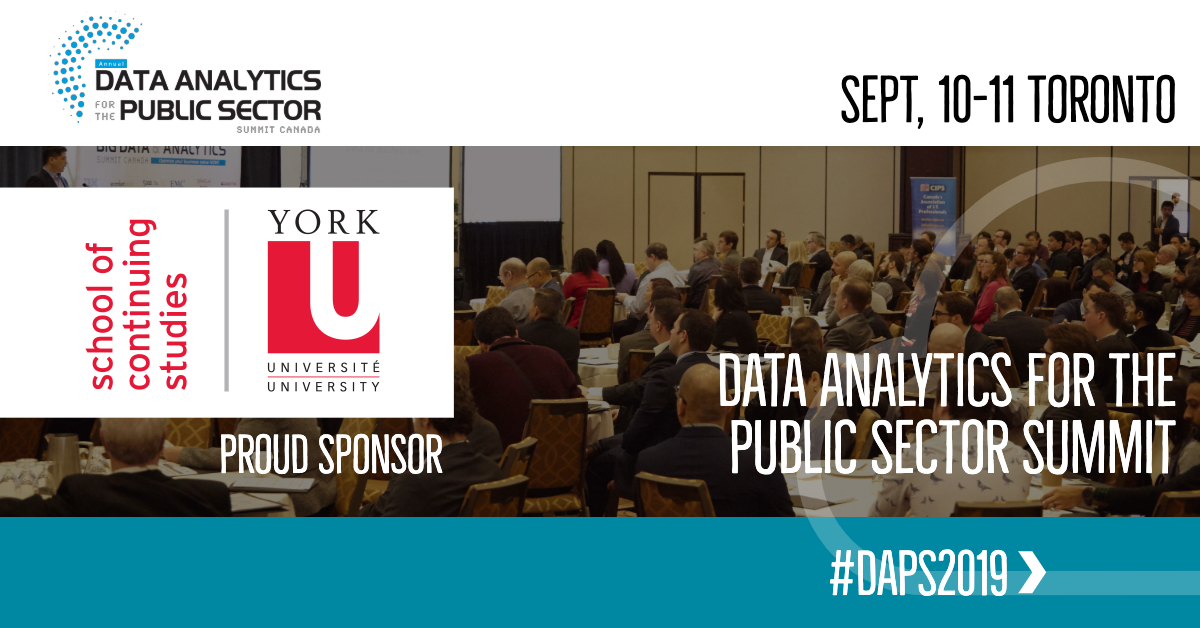 Big Data is exploding in many industries, including the public sector. All types of organizations, from healthcare providers to educational institutions face unique challenges in managing the data of their stakeholders.
Join us on Sep 10-11, 2019 at the Data Analytics for the Public Sector Summit. The York University School of Continuing Studies is a proud partner of this conference, which will address "how data, predictive analytics and machine learning can provide numerous opportunities to improve service delivery, inform policy-making decisions and boost organizational performance."
The School of Continuing Studies will be there and we are inviting you to join us to learn more about our featured Data & Technology programs, including: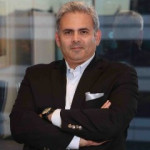 In addition, attendees can hear Cyber Security Expert and Cyber Security Program Instructor Ed Dubrovsky lead one of the sessions on Wednesday, Sept 11,  "Data Analytics and Cyber Security: The Bad Guys are Using it Too."
See the full line up of speakers and talks at: https://www.dataanalyticspublicsectorsummit.com/
DATA ANALYTICS FOR THE PUBLIC SECTOR SUMMIT
Tickets available to current SCS students
The School of Continuing Studies is making FIVE (5) FREE passes (valued at $1,995 each) available to students enrolled in our Big Data and Machine Learning programs.  To enter your name for one of the available tickets, please complete this ticket request form.
Old Mill Toronto, 9 Old Mill Road, Toronto M8X 1G5
September 10 & 11, 2019 – 8 a.m. to 5 p.m.