Career Connections

Imagine the potential that could be realized if every member of the School of Continuing Studies community could come together to learn, share, and grow?
Introducing  Connections: an online community matching students, alumni, and industry experts for a career-inspiring coffee.
Powered by Ten Thousand Coffees and supported by RBC Future Launch, Connections is an exclusive networking platform that connects members of the School of Continuing Studies, including students, alumni, industry experts and instructors, for meaningful career conversations, based on their specific career interests and goals. You can schedule and set up a coffee chat to take place in person or online. This online platform is free to use and is a perfect fit for our new digital-first reality and global community.

How does it work?
Sign Up
Answer questions about your background, interests and expertise. Matches are made based on participants' identified goals (e.g. share experiences, learn new skills).
Match
You'll receive a monthly email from a member for the School of Continuing Studies community who may be interested in learning from you.
Meet
Suggest a time to chat to share your advice and experience.
There's no minimum or maximum time commitment for this! This could be as little as a 15-minute conversation or half-hour coffee meetings throughout the year. The choice is yours!

Why you should join
It's a great way to give back and engage with your community
You can help someone develop their networking skills and discover careers relevant to their education
You'll receive an official LinkedIn networking certificate
Your conversation could make a lifelong impact on someone!
You'll uncover new opportunities by tapping into the smart thinking of peers locally and globally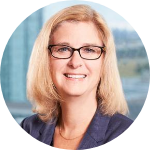 Already a member? Sign in here.

RBC Future Launch is RBC's commitment to empower Canadian youth for the jobs of tomorrow. RBC is dedicating $500 million to help young people access meaningful employment through practical work experience, skills development, networking and access to mental well-being supports and services.