It takes a village to develop a new product from ideation to launch—or more accurately: a cross-departmental group of stakeholders and professionals.
Leading this diverse group of workers are product managers—professionals with broad competencies in business, technology, data analytics, project management, marketing, and UX design. A Product Manager oversees the development, delivery and promotion of new products and analyzes customer satisfaction data.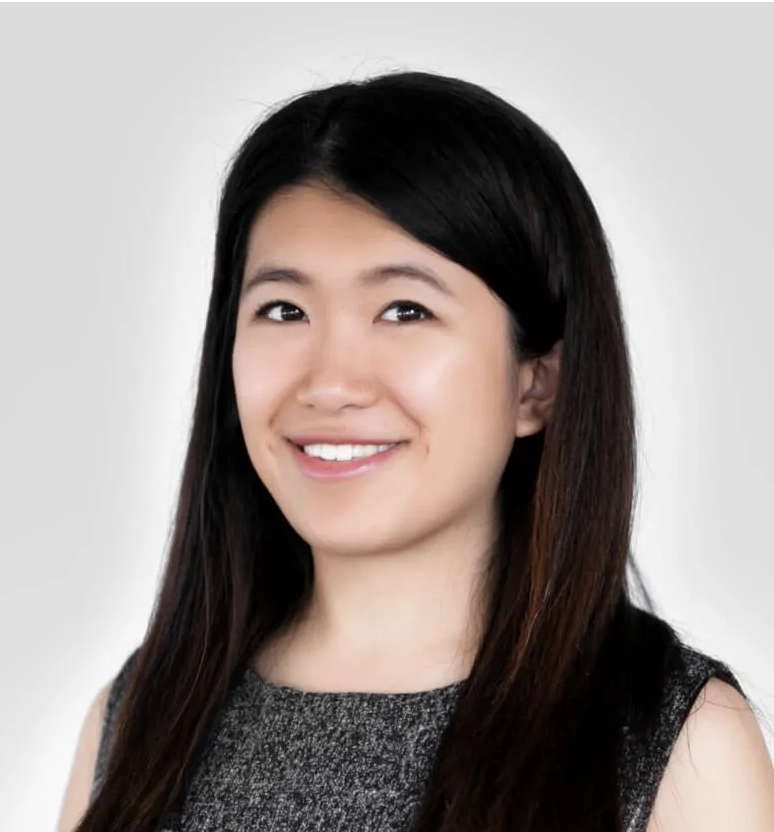 It's a truly fascinating profession, but not always the most intuitive career role to break into. That's why we took time to speak with Katherine Chong, Co-Founder, Director of Products at OneClass and a Program Advisory Council member and instructor in the Certificate in Product Management.
Hi Katherine, thanks for taking the time to speak with us today. First off, could you briefly introduce yourself to our readers?
My name is Katherine, and professionally, I am a product manager. My current project has been coaching other product managers and consulting consumer tech startups looking to go through their 0 to 1 phase.
How did your journey in Product Management begin? What motivated you to pursue this career path?
My journey into product management was mostly by accident. In my previous role as Director of Content, my key metric to drive was the quantity and quality of content on the site. Naturally, I found myself tied to the customer discovery process, where I wanted to study the customers that were already coming to the site.
My goal was to grasp the different levers that drove amazing experiences for users and ultimately scale that. At the time, I wasn't aware of what product management was and didn't know that at that time, I was demonstrating the beginnings of product thinking. What started as questions quickly became a system of hypotheses and experiments to get to the outcome I was looking for.
Thankfully, I did run into an article that explained what a product manager was and that helped put me on a more focused track of learning for me to close the gap and become one.
What is the most rewarding aspect of your current role?
The most rewarding part of my current role is when I coach and mentor the whole individual rather than their job. Most of my coaching agreements are with the individuals directly to see the impact it makes when clients feel I am removed from their work environment. This is where the deeper coaching happens, which helps them understand themselves and also product management at a deeper level. My favourite moment in all coaching calls is the "aha" moment when they introspect and find that answers aren't as complicated as they originally thought.
What type of human/cross-functional skills does a person need to excel in product management?
Dan Olsen spun off a Spider-Man quote that perfectly captures product management, "with great responsibility comes no power." Product management is much less about the actual products we manage and more about driving outcomes that matter to a business with a team that doesn't report to you in tow.
For people entering the product management field for the first time, the soft skills needed for the role can seem overwhelming with how greenfield it is. If I were to suggest a family of human skills that is non-negotiable for product managers regardless of the level that is not commonly thought of, it would be the ability to altitude switch. In short, this is the ability to understand the context and level of work that you're doing at the moment and be extremely cognizant of the purpose, audience and bigger-picture strategy it serves.
Why should someone interested in product management choose the Certificate in Product Management?
It is objectively true that there are more resources to learn product management than when I started, but navigating those resources can be challenging. I wanted to become a program advisor to help shape an ideal gateway into the world of product management.
What I love about York University School of Continuing Studies is that it makes that gateway more accessible to people who want to go this route. I am biased to say that my favourite part of the certificate program is the capstone course, which was designed to give students a great sample of the world of product management while also giving them a concrete example of work that they can include in their portfolio. This helps solve the chicken-and-egg problem that comes with many product management roles that say, "you need x years of experience to be a junior product manager."
Thanks very much to Katherine for taking the time to speak with us!
The Certificate in Product Management is the first post-secondary program in this field to be offered in Canada—with the second cohort of the program starting this September. Learn more about this program and when you can start.
Katherine Chong
Katherne has extensive startup experience being on the founding team of OneClass, helping it achieve proof-of-concept and scale the business to an international platform with multiple product lines. Her journey into product management started in 2015 with a laser focus on the creator economy of OneClass and its marketplace. Katherine has worked with product organizations based in Canada and China, and in both cases, established the product culture in both.