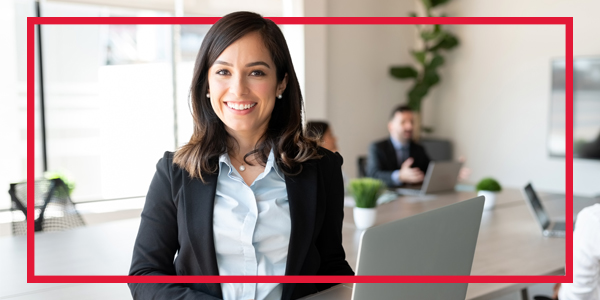 This new part-time program will allow professionals to upskill into process improvement roles to help businesses optimize their processes on an ongoing basis, improving productivity and driving growth.
TORONTO, Oct. 4, 2023—Today, the York University School of Continuing Studies announced the launch of its new part-time Certificate in Business Process Improvement. The new program will prepare professionals with the hard skills and cross-functional competencies to thrive in business process improvement roles, supporting organizations through digital transformation initiatives focused on discovering and implementing opportunities to improve processes.
The three-course experiential program will launch with a part-time, accelerated 11-week intensive format. A six-month part-time format will also launch at a later date. Registration for the Certificate in Business Process Improvement is now open with classes beginning March 2024.
"In today's business environment, most of our work is performed across multiple functions with various interdependencies. Being able to identify the most efficient processes and workflows is crucial to achieving our operational goals, and improving an organization as a whole," says Simon Roethlisberger, vice president of operations at a technology-based shipping services company. "This new program will provide the tools and skills to understand how processes are developed, implemented and how to effectively improve them, an important and transferable skill required in business across all sectors."
Business process improvement involves analyzing, measuring and optimizing an organization's business processes to become more efficient and effective. As many Canadian organizations experience economic complexities due to dynamic market conditions, business process improvement initiatives that remove inefficiencies and boost the effectiveness of processes and systems are being prioritized by leaders across a range of different sectors. Consequently, business process improvement roles are on the rise in the greater Toronto area, as job postings in this discipline have risen by 72 per cent since 2021.[1]   
"Professionals who enrol in our new Certificate in Business Process Improvement will develop a change management skill set that will help organizations optimize business processes. Our program is highly experiential with assignments and group activities led by industry-expert instructors that simulate real-world use cases, preparing students for the responsibilities of a role that encompasses business process improvement," says Christine Brooks-Cappadocia, assistant vice-president of continuing studies at York University.
Business process improvement has evolved from following the Six Sigma methodology in favour of using automation tools and AI-based technology to customize processes. These technologies are providing organizations the opportunity to reduce costs, improve customer experiences, enhance company culture and more.
The School of Continuing Studies' Certificate in Business Process Improvement will introduce students to these automation technologies in a process improvement context. Students in this program will also learn to:
Apply the quality management system (QMS) documentation hierarchy and International Organization for Standardization (ISO) requirements to a business process use case 
Integrate the design thinking approach customized for business process improvements using Miro board, whiteboard and mind mapping
Recommend business process use cases suited for process automation using technologies such as low-code/no-code, green business process improvement, Adaptive Process Delivery and Automated Process Discovery 
Implement change improvement techniques to ensure the adoption of process improvements
The program also features a capstone project that threads through each course, aligning with program milestones and allowing learners to graduate with a portfolio of work. Instructors who work full-time in this profession will support students through these projects and classes and will bring their real-world expertise and insights to every course.
The Certificate in Business Process Improvement is a direct registration program — no application is required to enrol. For more information on this program launching in March 2024, visit the School of Continuing Studies webpage.
About the York University School of Continuing Studies
The York University School of Continuing Studies is a diverse community of learning united by a shared sense of purpose — achieving personal and professional growth in a world of constant change. Our ability to help students lead in the face of this change has made us the fastest-growing school in Canada.
We set our students up for success by teaching them specialized knowledge and technical skills, as well as enhancing their soft skills, cultural understanding and cross-disciplinary know-how.
The School embraces a global perspective through collaborative relationships with leaders in industry and academia across Canada and around the world.
Read the original press release on NewsWire.
For further information: Tamara Dinelle, director of marketing and communications, York University School of Continuing Studies, 437-214-0845, tdinelle@yorku.ca
---
[1] According to Lightcast data