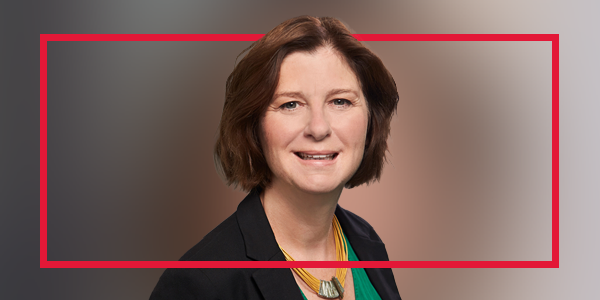 Congratulations to Christine Brooks-Cappadocia who has accepted the invitation to become assistant vice-president (AVP) of continuing studies at York University commencing Sept. 1, 2023, following a national and international search.
Christine has served as interim AVP since Feb. 1, and has held previous roles including executive director of programs and partnerships; director of professional education; and director of marketing and enrolment management in the York University School of Continuing Studies.
"I am honoured to build upon the great work of the York University School of Continuing Studies in the role of assistant vice-president. During my career in education, I've worked to create opportunities for adult learners including programs that focus on upskilling, reskilling and building partnerships with Canada's largest growth industries. I am honoured to continue this work with so many talented and passionate people throughout the School and across the University," says Christine.
Christine joined York University in 2014 and was instrumental in launching the School of Continuing Studies in January 2015 to prepare lifelong learners to grow and navigate the transforming economy through inclusive and relevant education.
Since then, Christine's contributions in progressive leadership roles have helped the School become an award-winning professional education provider that is among the largest of its kind in North America and considered the most innovative in the country.
As director of continuing professional education, Christine oversaw the development of new programs that addressed Canada's largest labour market gaps. Often the School was the first to introduce university programs in in-demand, up-and-coming fields to the Canadian market, such as the Certificate in DevOps and the Certificate in Blockchain Development.
And in her capacity as executive director of programs and partnerships, Christine facilitated the establishment of the School's first two endowed bursaries to support international and domestic students in financial need.
Christine was also heavily involved with the planning for the School's new signature building on the York University Keele campus, which officially opened in late 2022. The building allows the school more capacity, space and resources to support York's University Academic Plan 2020-2025, and also enables the School to keep expanding 21st-century learning opportunities with innovative programs in emerging fields that meet the diverse needs of adult and non-traditional learners.
Prior to joining York's School of Continuing Studies, Christine spent six years building and managing the marketing department at McMaster's Centre for Continuing Education. Her career highlights include launching a foundation to support at-risk youth; the development of the communications department for St. Joseph's Healthcare Foundation in Hamilton, Ont.; and the management of a high-profile event featuring former U.S. president Bill Clinton and former Ontario premier Bob Rae.
She has been privileged to serve in several governance roles in non-profit organizations, including as president and founding board member of the International Association of Business Communicators' Golden Horseshoe chapter, the vice-president of Community Arts Ontario and a founding board member of the Coalition of Ontario Voluntary Organizations. She currently serves as co-chair of the Programming Committee for the University Professional and Continuing Education Association's (UPCEA) Marketing, Enrolment Management and Student Success Network.
Christine has earned several awards for marketing from the Association of Healthcare Philanthropists, the International Business Communicators and the Learning Resources Network. Christine holds a bachelor of fine arts from York University and a master of management, innovation and entrepreneurship from Queen's University.
Congratulations, once again, to Christine on this amazing achievement!