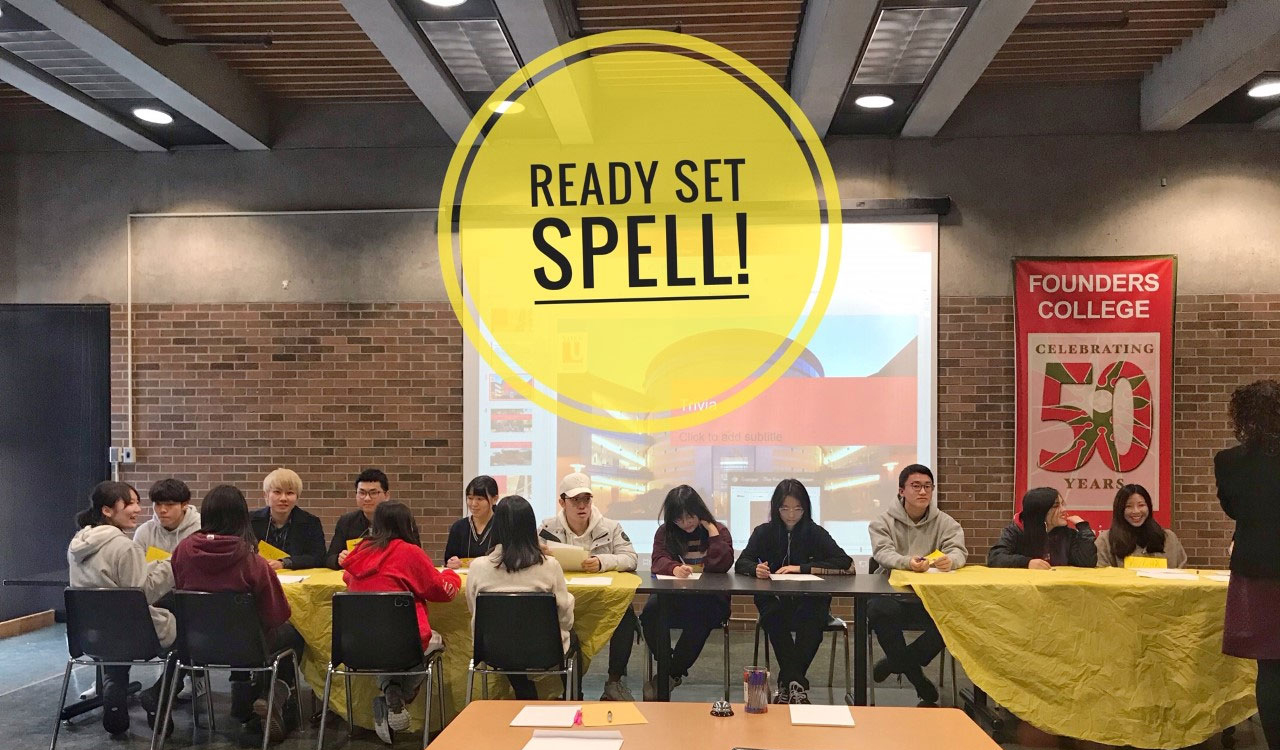 On February 6th, 2020, the York University English Language Institute (YUELI) held its 2nd annual spelling bee. The audience was packed with students and instructors who came out to watch and support the 17 students participating in the friendly competition.
As the spelling bee started, contestants nailed words like 'participation', 'survey', and 'individual' with ease. But, as the event progressed, the words got trickier and the competition turned fierce. Round after round, contestants bowed out until there were only three left: students Riko Kinoshita, Yukari Li, and Duy Nguyen. For the three finalists battling for the coveted trophy and bragging rights, defeat was not an option. They had been studying the Academic Word List intently all session and remained unfazed by words that would send most scrambling to the dictionary. But there could only be one winner – when Duy rattled off 'inhibition', he might as well have been spelling 'champion,' as the trophy was all his. Though Duy admitted he was a little nervous during those high-pressure moment spell-offs, he appeared cool under pressure.
To make the event fun for everyone, all of the contestants went home winners and were given a variety of educational prizes given out by one of the many student volunteers dressed in bee costumes. For instructor Tracy Bhoola, who helped prepare the student volunteers and the vocabulary packages, this annual event is a rich and meaningful experience for students to celebrate and form a community of active learners.
Managers Shawna Shulman and James Papple promote vocabulary learning as an important metric of future academic success in university. Being comfortable with the first 3,000 most common words in English provides the raw materials to comfortably write a five-page university-level essay. "Using a systemic approach to vocabulary learning, will help students to succeed here at York," said James Papple.
The English language skills and campus experience gained through the institute's programs assist international students in achieving their educational objectives, as well as learning intercultural communication skills. Community-building events like the annual spelling bee are a fun, practice-oriented method for students to learn these skills.
Thanks to the organizers of the spelling bee, the contestants and everyone who came out to watch the event, for making the tournament a success for the a second year in a row.