Since its launch in September 2018, our new Certificate in Machine Learning has filled to capacity with eager Artificial Intelligence (AI) and data science enthusiasts hoping to break into the dynamic and emerging field of machine learning.
Program Manager Sean Woodhead has taken an innovative approach to designing our Certificate in Machine Learning, placing heavy emphasis on career support, networking opportunities and access to cutting edge technologies to support the real-world projects with which students demonstrate their learning to potential employers. Students attend key industry events, like the Toronto Machine Learning Summit, which attracts top talent and employers from the data science field, giving them the chance to make invaluable connections before entering the job market.
"It's paramount that our students are well-positioned for career success in this highly competitive field," explains Woodhead. "Ensuring our graduates go on to reach their career goals takes more than designing a solid curriculum. They need opportunities to engage with the industry and community to help expedite their entry into a relevant, fulfilling job. It is important that we help each of them build a professional network, learn in environments other than the traditional classroom, and gain multiple opportunities to demonstrate to companies how they stand apart from graduates of other similar programs in Canada."
One of these students is Lynn Liu. Lynn sat down with us to discuss how our program has offered unprecedented access to career connections, real-world project experience and collaborative deep learning, as well as their future plans as they begin their exciting new career as a machine learning data scientist!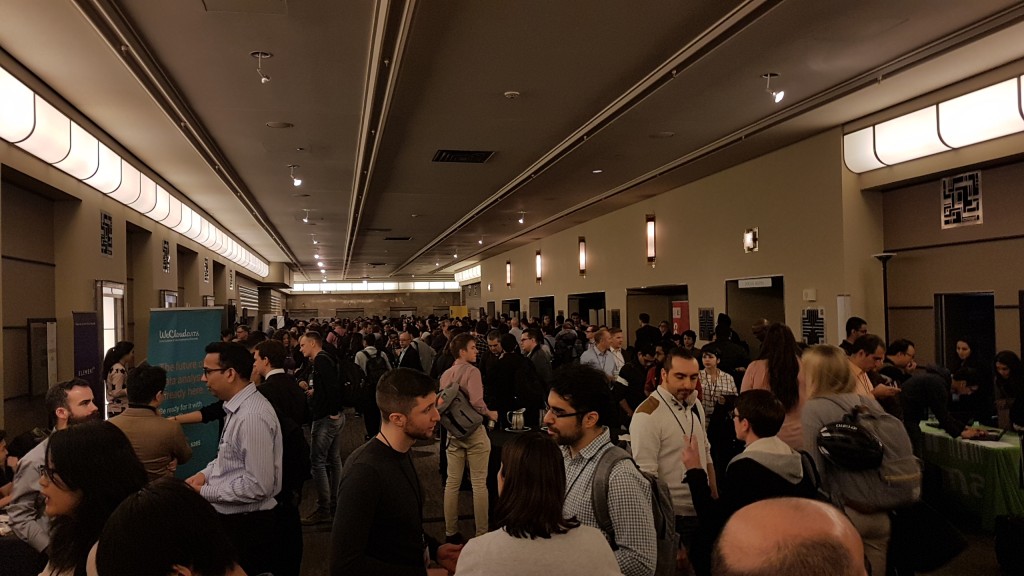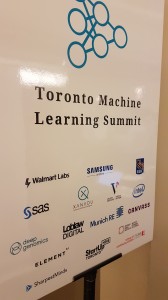 Why did you decide to enrol in the Certificate in Machine Learning?
I'm passionate about machine learning and AI. I started to look for a university certificate about 1 year ago, and couldn't find one in North America. When I searched again in May 2018, I found The York University School of Continuing Studies had just launched their program.
I came to the office and talked to the program manager, and found out that that this program offers much more than what I initially expected. It has a very clear goal strategically and it is very employment-driven. I've taken many continuing education courses before, and it's the first time I found a continuing education certificate that offers a capstone project which connects students with real business settings. It not only ensures a student can do the work individually, but also increases the chances for the student to get hired. By the end of the program, I'll have several hands-on projects in my portfolio to show a potential employer. It's the first time that I've found a continuing education certificate that does so much work to help students connect with the industry and increase the possibility to get hired.
What are your career goals?
I want to become a professional in the machine learning/AI field, as a machine learning engineer or data scientist. Not only am I interested in this field, but I know that AI is a technology trend in the next 30 years, and Toronto has many opportunities in this area. I hope to break into the job market in early 2019.
How do you think this program will help you reach your career goals?
York University is a well-recognized institution, and this certificate can help to open the door to many employment opportunities.
Currently, there are many online machine learning resources to teach technical skills and theory, but those are not good enough. Companies need machine learning professionals who know not only how to code and build models, but also to find the most usable model and generate real business value. I'll be able to show my project portfolio during the interview process, and I get to connect with my peers, who have similar career goals to my own. We help each other by sharing information and experiences.
Beyond the basic course content, the program also provides tickets to the Toronto Machine Learning Summit. I attended the pre-conference workshop, 2-day conference, plus the two evening events (Women in Data Science and a career fair). I got the opportunity to talk to key contacts in-person and got valuable hiring insights. By the end of the conference, I was connected with a number of professionals via LinkedIn, including start-up companies, recruiters and machine learning professionals.
In addition, the program office forwards us relevant information on a regular basis, such as social network/meet up events, workshops, potential employment opportunities and start-up funding resources.  As a student, I feel the program office really pays a lot of attention to us, and I really appreciate it.
What would you tell others who are considering taking the Certificate in Machine Learning?
If you don't have much relevant education/work experience, it's a great program to get in to the door of machine learning.
The instructors are great. They are all professionals who have worked in the field for many years. They share a lot of valuable industry experience in class, and always answer questions quickly. In addition, they always find the best online resources and pass them along to us, which provides great direction/guidance.
Overall, if you are looking for a hands-on professional education program which is very employment driven, this program is a good investment.
Ready to join the machine learning revolution? Find out more