Thank you for attending our Cyber Security Program Night!
This event has ended.
For more information about this program, please visit: contyu.ca/cyber
Or contact your Continuing Studies Advisor at continue@yorku.ca
The next session of the program starts January 21, 2019.
Register today to secure your spot!
---
Share your thoughts about the event:
Fill in the event feedback survey.
Instructor Greetings:
Gaurav Kumar, MSC, CISSP, CISM, CRISC, CCSK, SCF
Instructor – CS1010: Information Security Risk Management and Governance and
CS1020: Information Security Risk Management And Governance

Ali Khan, CISM, CISSP, CISA
Instructor – CS1000: Introduction To Cyber Security

Presentation Schedule:
6:00 – 6:15 p.m. – Opening Remarks – Program Manager, Marina DeBona
6:15 – 6:30 p.m. – Program Overview & Instructor Bios
6:30 – 7:00 p.m. –  Keynote Speaker: Ed Dubrovsky (MBA, MSC, CISSP, PMP), Instructor
7:00 – 7:30 p.m. – Q&A, Networking & Refreshments
Event Details:
Date: Tuesday, January 15, 2019
Time: 6:00 p.m. to 7:30 p.m.
Location: Martin Family Lounge – Accolade East Building – York University Campus
---
Cyber Security Industry Highlights: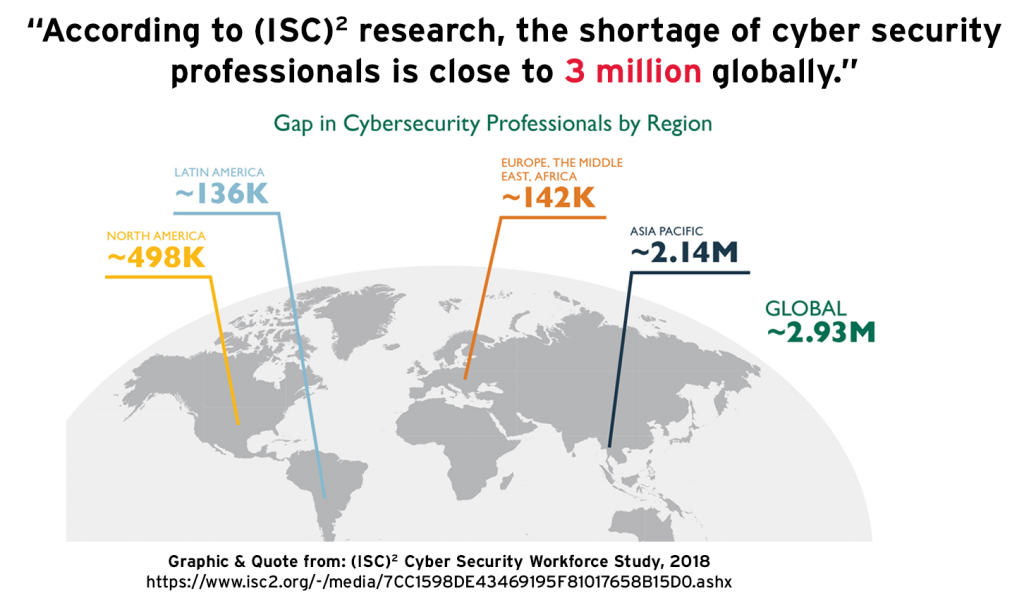 Did you know the world needs 3 million cyber security professionals? In North America alone, the skills gap in cyber security is estimated to be almost half a million.  Amid this environment, it is essential for professionals to prepare for a connected future by upgrading their knowledge and skills in the area of cyber security. [1]
[1] Quote, stats & Graphic from the (ISC)2 2018 Cyber Security Workforce Study
Get Prepared With the Cyber Security Program at the York University School of Continuing Studies: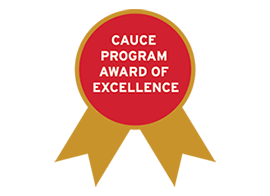 Our Cyber Security Program was awarded the 2018 CAUCE Program Award of Excellence. The program was developed in collaboration with the Lassonde School of Engineering and it consists of two part-time certificates with a curriculum that is aligned with the body of knowledge of the (ISC)2 Certified Information Systems Security Professional (CISSP) designation. To learn more about this program, please visit: https://continue.yorku.ca/programs/cyber-security/