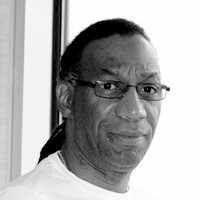 He's now at the top of the pack of highly desirable hires for top employers investing in cyber security. The demand is only going to intensify as more and more top companies adopt the mantra of "it's not if but when" a cyber breach will happen.
To celebrate this great accomplishment, and the launch of his exciting new career in cyber security, we spoke to Derek about his experience in our program, and why he recommends it to anyone interested in working in the information security field.
Great job Derek, and best of luck in the future!
Why did you choose our Cyber Security program?
I chose this program because of its alignment to the (ISC)2 CISSP certification structure.
What are your career goals and how has our program set you up for success?
I wanted to attain my CISSP certification and this program has given me the knowledge as well as the real world application of this knowledge to readily apply the necessary concepts.
Congratulations on getting your CISSP! What does earning this credential mean to you?
Thank you! Gaining my CISSP certification was one of the principle reasons for my taking the Cyber Security program. This certification stands out as the gold standard in the industry and having it means that I now belong to an exclusive group of Information Security professionals.
What was your favourite part/feature of the program?
I would have to say the guest speakers that spoke in the in class sessions were very helpful, but I enjoyed the whole program immensely.
What advice would you give to anyone considering taking our Cyber Security program?
I would say it's extremely important to listen and follow the guidance of the lecturers. This is an intense program and what you put in you will get out!