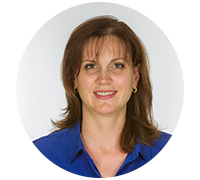 Yuliya Miakisheva, a long-standing instructor and contributor to program development at the York University English Language Institute (YUELI), co-authored a chapter in the newly released book 'Inclusion through Access to Higher Education' (editor: Marie-Agnès Détourbe, INSA Toulouse/LACES (University of Bordeaux), France).
The book addresses a wide range of topics concerning immigration as they relate to the experiences of students and educators across the globe, connecting three crucial themes—access to higher education, immigration and languages. Yuliya's chapter deals with issues related to social inclusion and language support for internationally-educated nurses (IENs) in Canada.
"My life-long friend, Nadezda Kulikova, an instructor at the University of Victoria, and I decided to co-author [our chapter] after being involved in the ICELBAN research project organized by the School of Nursing at York and YUELI," she says. "Working on the chapter together gave us an opportunity to continue exploring communicative challenges IENs face in their professional fields and examine language support programs available to immigrant nurses."
Her contribution to this book connects to Yuliya's work at YUELI in a fundamental way. "I have always been interested in working with internationally-educated professionals and feel fortunate to have the opportunity to design and teach Special and Professional Program (ESP) courses at YUELI. A few years ago, I taught a group of IENs as part of their preparation for the BScN program at the School of Nursing at York."
For the past three years, Yuliya has been part of the YUELI team involved in designing and teaching the Intensive Advanced Legal English (IALE) program for internationally-trained lawyers, in collaboration with Osgoode Professional Development. This work continues to fuel her passion for connecting newcomers to Canada with opportunities for higher education.
When asked what inspires her most about working at YUELI, Yuliya credits the Institute with being a "progressive and dynamic language school that is young in spirit". She also expresses gratitude that YUELI offers instructors "ample opportunities to grow personally and professionally by being involved in a great variety of programs as [educators] as well as by inspiring [them] to participate in conferences, conduct research, and do publications."
The book can be accessed on the Sense Publishers website
About Yuliya
Yuliya Miakisheva is an ESL instructor at YUELI and has designed and delivered a variety of ESP and English for Academic Purposes (EAP) courses. She also participated in assessment and training of IENs as part of the Post-RN for Internationally-Educated Nurses Program at York University. In addition to her teaching experience, Yuliya held the position of the coordinator for ESP programs and the coordinator for the Graduate Studies Preparation Program (GSPP) at YUELI. At present, she is involved in teaching and curriculum development of YUELI's Intensive Advanced Legal English (IALE) program for internationally-trained legal professionals in collaboration with the Osgoode Professional Development.