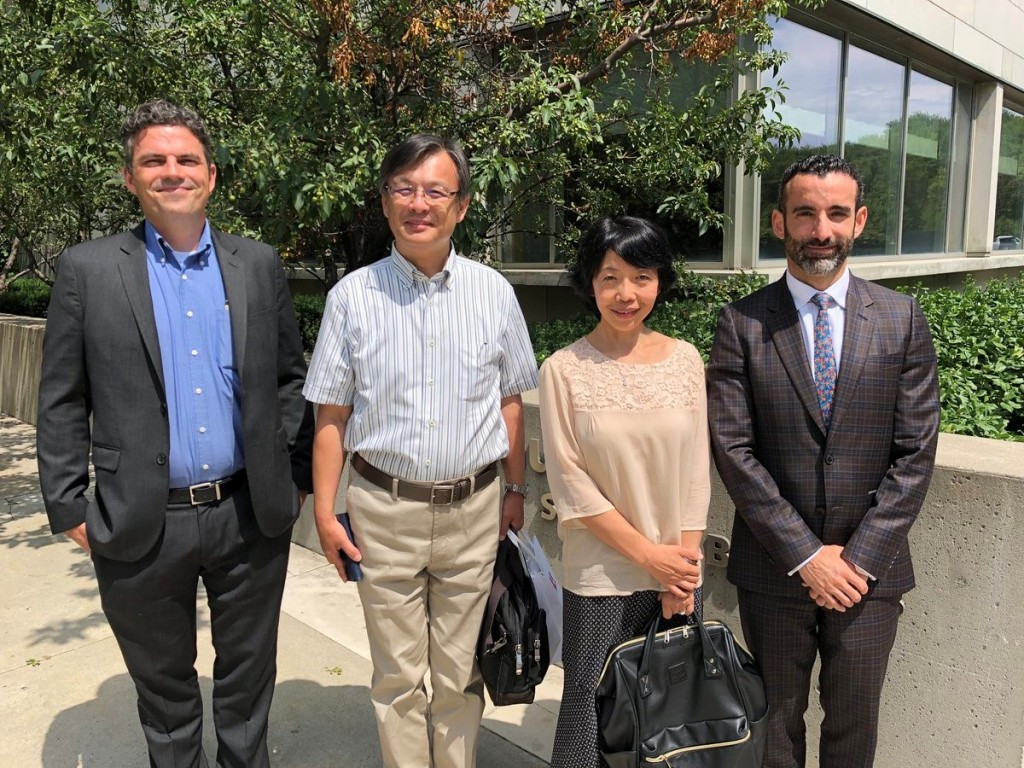 The York University English Language Institute (YUELI) is the largest public English Language Institute in Canada, offering among the most varied and flexible programs in the industry. From absolute beginner to PhD-ready, the Institute accommodates all levels of proficiency.
YUELI Director Isaac Garcia-Sitton commented that "YUELI specializes in English for Academic Purposes (EAP) programs" designed to equip students with "not just core language proficiency skills like reading, speaking, writing and listening, but also intercultural skills that are essential for success in Toronto's diverse society." In addition to pathways and academic preparation programs, custom-designed offerings are available to meet the individual needs of the Institute's partner institutions.
Each summer, YUELI hosts many institutional delegations visiting from abroad. This summer was no different, as YUELI focused on creating and expanding partnerships in Japan, Brazil, and the Philippines.
Japan
YUELI is continually growing the number of partner institutions across Japan, and currently has a total of 15 partnerships with Japanese institutions. Japan is the #2 source of students for YUELI, and to date, the number of Japanese students has grown 14.5% YOY from 17/18 to 18/19
In the 2017/18 fiscal year, YUELI visited a total of 16 institutions in Japan to foster new partnerships and strengthen existing ones. Thus far in 2018/19, YUELI has travelled to 5 institutions in Japan, and welcomed representatives from 6 others to Canada.
Osaka University of Economics (OUE) is a private university in Osaka, Japan, and has been a partner with YUELI since 2014. OUE enrols a group of students in the YUELI Summer Immersion Program each year, which is a three-week program that takes place twice each summer. OUE, like many other partner institutions, chose to send a student chaperone from the university to observe a classroom session, tour the campus, and check in on the students partaking in the program.
YUELI Director, Isaac Garcia-Sitton, travelled to the Osaka University of Economics this year to present on Canada's International Education Strategy to an audience of students, educational professionals, and university staff. Professor Li Yan, Chair of the Institute for Research in Economic History of Japan at the OUE, had this to say:
"Isaac's presentation addressed a number of issues pertaining to YUELI's programmes and structure, its levels and learning-opportunities, and the benefits and advantages they can provide. The students appreciated the level of detail and walked away much more informed and aware as a result. OUE is proud of its 5-year relationship with YUELI, and we look forward to its continuance in the years ahead."
Kogakkan University is a new partner institution for YUELI. Kogakkan is a private university located in Ise, Mie, Japan. This year, Kogakkan visited YUELI on two occasions; the first in the winter to finalize the partnership and organize the enrolment of students into YUELI's Summer Immersion Program, and the second as a chaperone visit during the summer to check in on the first round of their enrolled students.
Education University of Hong Kong (EUHK) visited YUELI for the third year in a row. Students come from EUHK to YUELI to take the BEd(EL) English Language Immersion Program (non-credit-bearing), which is an integral part of the Chinese university's five-year BEd(EL) degree. EUHK representatives also visit to collaborate on the enrollment of their education professionals in YUELI's English Language Teacher Training program.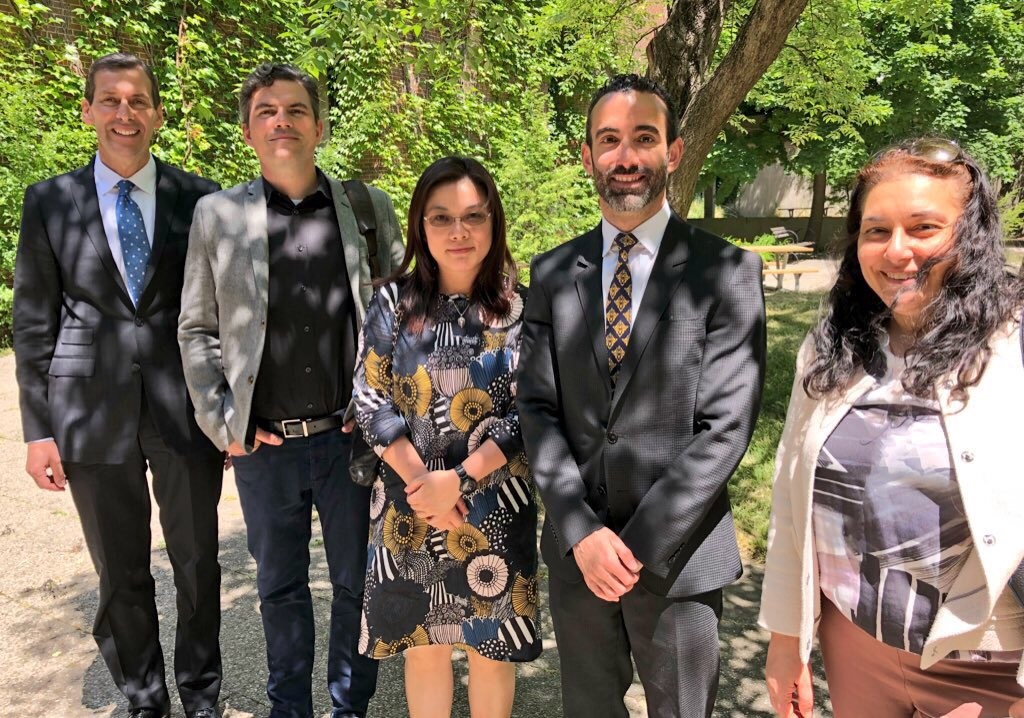 Kobe College is a small private women's liberal arts college in Nishinomiya, Japan. The college has been a partner of YUELI in its Summer Immersion Program (SIP) since 2012. The SIP is a highly popular short-term program at YUELI, with students from Japan, China, Italy, Russia, Israel, and other countries taking part in a three-week course that includes Academic English training as well as sociocultural activities and excursions to popular tourist attractions.
Kyoei University is a small private university located in Kasukabe, Japan. Each year, Kyoei University enrols their students in YUELI's Academic Program–the largest program at YUELI, with nine levels that bring students from absolute beginner to PhD-ready proficiency.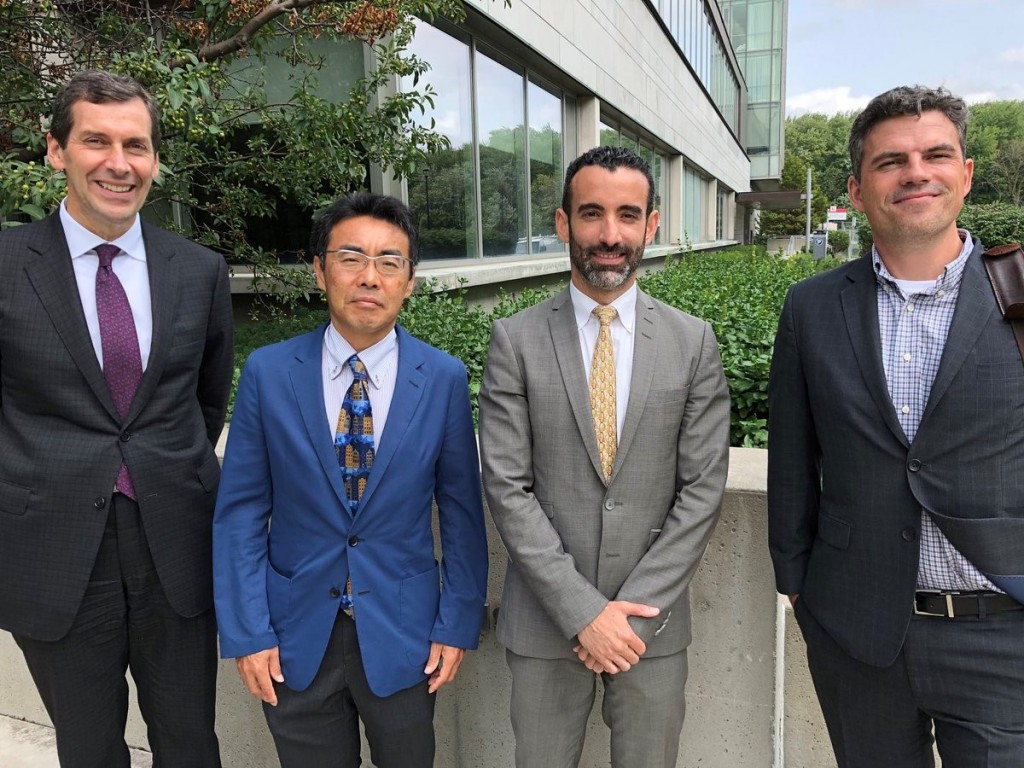 Kobe Shoin Women's University has been a partner of YUELI since 2012, however this year was the first time students from the university joined YUELI's Academic Program. Kobe Shoin Women's University elected to send a chaperone to observe the students and experience the program first-hand.
Soka University is a private university in Hachiōji, Tokyo, Japan. This visit was an initial, exploratory visit to YUELI to meet the Institute's key staff, tour the campus, and discuss a potential partnership.
Brazil
Languages Canada coordinated a meeting between YUELI and Paraná Speaks English, a Brazilian program promoted by the Secretariat of Science, Technology and Higher Education (SETI). Seven representatives, each of whom from a different state university in Paraná, visited YUELI to tour the campus, attend a short presentation, and discuss a potential partnership.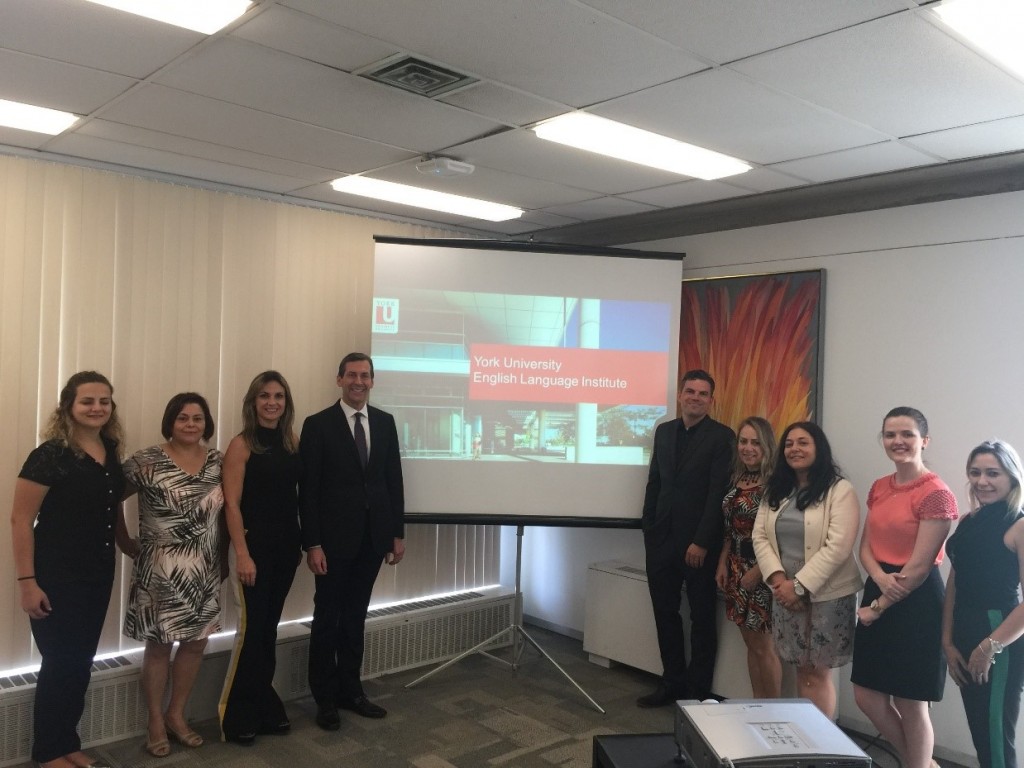 The Philippines
The Filipino Commission on Higher Education met with the School of Continuing Studies (SCS) to learn about its two divisions: YUELI and Continuing Professional Education (CPE). The Commission comprised of around 50 administrators from various Filipino universities, and the visit was arranged by Canadian Bureau for International Education as part of a larger tour of Canadian higher education institutions to learn about the filed of professional education in Canada. A total of 24 representatives from the Commission attended the YUELI and SCS joint presentation and campus tour at York University.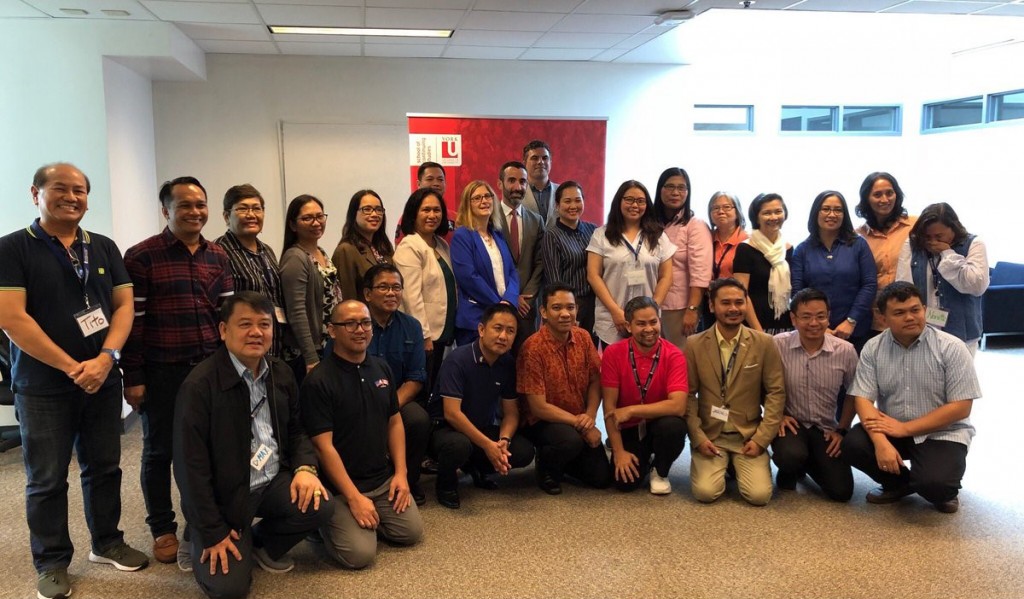 "YUELI continues to strengthen these and other partnerships across the globe, positioning York University at the forefront of international educational exchange" said Garcia-Sitton.