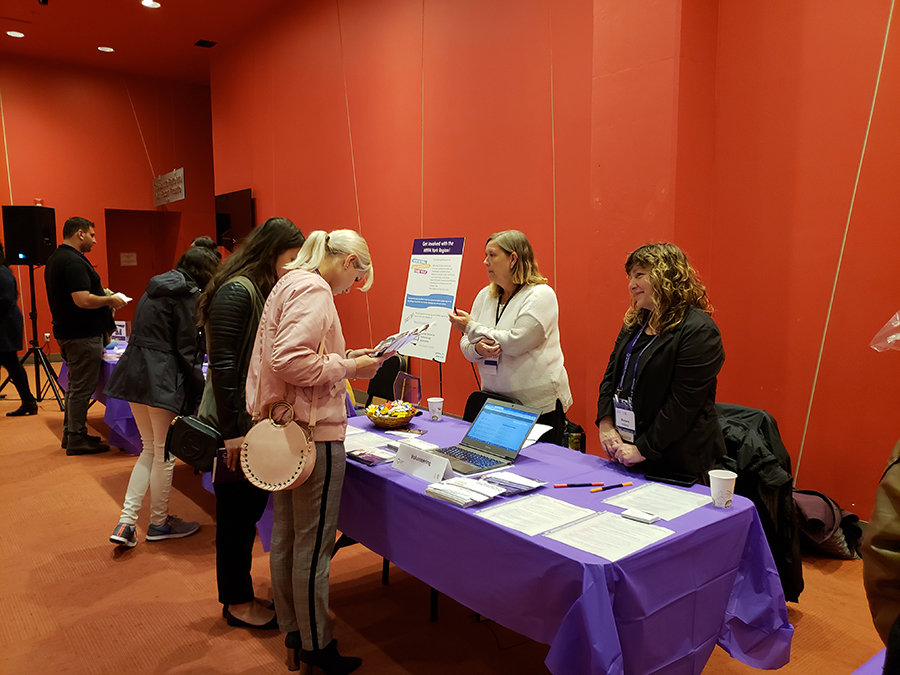 On October 1st, York University's School of Continuing Studies joined forces with the Human Resources Professionals Association (HRPA) York Region Chapter in hosting a special student engagement event.
Current students pursuing the Post-Degree Certificate and Certificate in Human Resources Management were invited to York's Keele campus to learn about the HRPA's wide range of resources as they mixed, mingled, and munched.
The event kicked off with Marina De Bona, Program Manager for the HR program, welcoming students and introducing guest speaker, Mark Carbonelli, the program's HR instructor and Advisory Council member. Mark, who is the Chief HR Officer at Dentalcorp Canada, delivered a brief but inspirational speech about what it takes to make an impact in the Human Resources industry. Eager HR students listened intently as he shared his top tips for achieving success. Students were encouraged to plod on during the challenges they may experience on their paths to advancement and were reassured that their efforts will be worthwhile as Human Resources Management has several rewarding opportunities.
As the venue buzzed with great conversation and the sound of new lifelong professional relationships filled the room, many students took advantage of getting their free professional head shot taken. Our photographer ensured students looked their best and stressed the importance of creating a professional image while developing your career. Students were able to use these sophisticated photos for their LinkedIn profiles as they prepare for employment.  The event offered much value to students as they circulated the room learning about how the HRPA can help them on their professional journey. These budding HR professionals received information on resume support, mentorship services, Comprehensive Knowledge Exams (CKE) preparation programs, and volunteering opportunities with the HRPA. One promising student, Bhagyesh Patel, had this to say about the event:
"[It] had an interactive environment and each [table] was really useful to me, but the most helpful was the resume advice and membership benefits because I learned how to improve myself." After completing his Post-Graduate Certificate in Human Resources Management, Bhagyesh's goal is to attempt the CKE 2 exams in hopes of gaining a valuable position in the HR field.
Take a look at some images from the event on our Facebook page!
Ready to chase your dream career and upgrade your Human Resources skills? Learn more about our HR programs today.