Two international students at the J. Addison School in Markham, ON have been awarded $5,000 scholarships as a result of a fruitful partnership with the York University English Language Institute (YUELI). Emosa Xu ( Xu Yuxin) and Jenny Zou (Xue Ying) were recognized and awarded at a ceremony at the school on May 18, 2017. Isaac Garcia-Sitton, Director of International Education and the English Language Institute at York University, was on hand to present the scholarships and to acknowledge the outstanding accomplishments of these exceptional young students.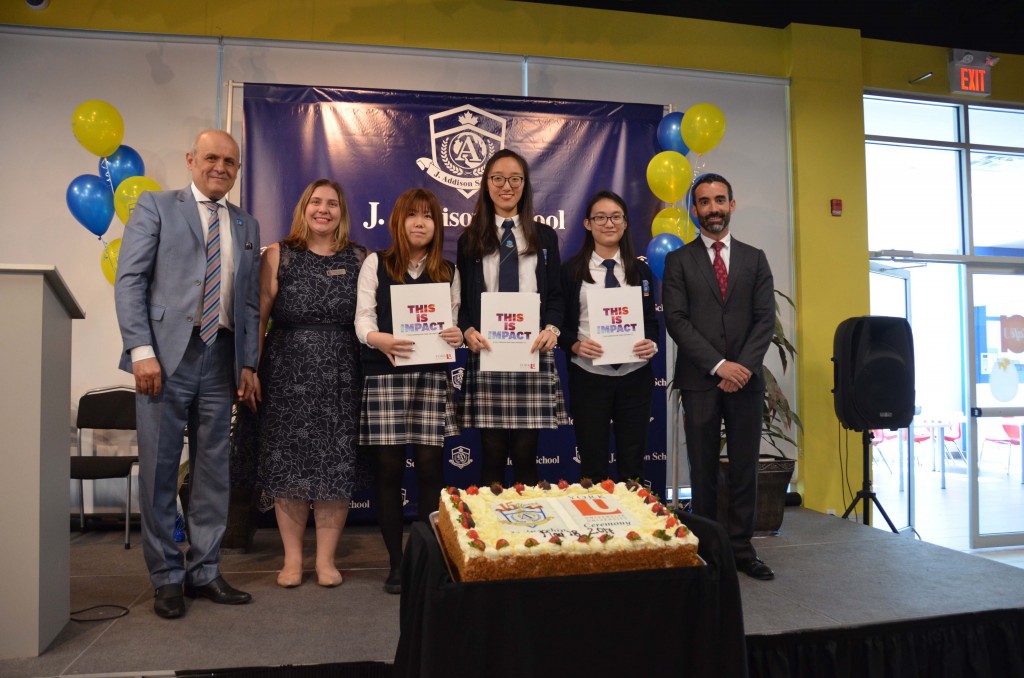 "York University is firmly committed to community involvement in and around the city, as we welcome many, many students from local high schools like yours every year," said Garcia-Sitton.
"York is well-known for its flexibility and dedication to accommodating the many pathways students take in achieving their academic goals, and we are very glad to assist J. Addison students in their transition into postsecondary education. We are very pleased to offer these scholarships not just as a form of financial aid, but as an acknowledgement of outstanding academic achievement, and as a warm welcome to a fulfilling academic career at York."
These scholarships help to remove financial barriers for international students, and are just one way that York University is setting the bar of inclusive learning for students at home and abroad.
About the students
Emosa Xu ( Xu Yuxin) left the comforts of home and traveled overseas pursue a postsecondary education in business at a top university in Canada. She paved the way to completing this goal by entering J. Addison School, impressing her teachers with her strong work ethics, as well as her strong aptitude for business. Emosa made the most of her high school experience by running and being elected President of Student Council, placing on the honour roll two years in a row, and also being awarded the 2017 Business Award. Her outstanding academics led Emosa to be an Ontario Scholar and to accepting an offer to attend the Schulich School of Business at York University.
Jenny Zou (Xue Ying) is a committed student who has excelled in her academics. In stepping outside her comfort zone through her decision to study abroad and work on her language skills, Jenny has grown immensely academically and personally. She has adjusted seamlessly to life in Canada, and to J.Addison school, and her teachers speak very highly of her character and diligence. As a result of her hard work and determination, Jenny has been accepted into the Commerce Program at York University.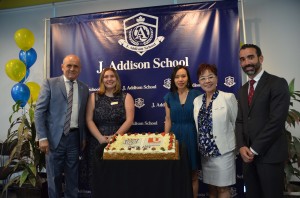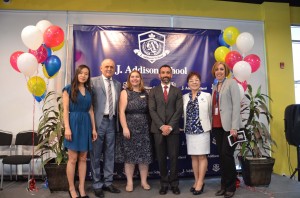 Read more about the partnership between the J. Addison School and York University here