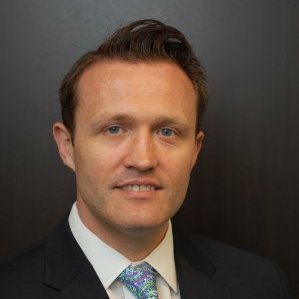 From digital threats to operational challenges, today's organizations face an unprecedented number of risks. The good news is that most organizations now possess the tools to identify and assess those risks—so long as a skilled risk manager is there to connect the dots.
Recognizing the need for online risk management training, York recently launched the Certificate in Risk Management to help professionals gain the skills required to enter this exciting, expanding field.
Studying risk management at York gives you the flexibility of an online program with the instructional support of a more traditional classroom setting. A part-time program consisting of three online courses (supplemented by live coaching sessions and our Real Time Risk webinar series), the entire Certificate can be completed in as few as 6 months. It also prepares students to write the Canadian Risk Management (CRM) exams and earn a designation.
Industry leader Kyle Nichols is all set to begin teaching the program in September. Kyle is the Canadian President of HWI, an international insurance brokerage founded in London, England. With fifteen years of experience—the majority of which has focused on global risk-managed accounts and business development—Kyle is uniquely qualified to help students learn both foundational risk management skills and up-to-the-minute industry knowledge.
We spoke with Kyle about the risk management industry, what makes a good risk manager, and the many benefits of York's new online program.
Why should professionals consider studying risk management?
With access to more data, businesses have a better understanding of their risks and are using more sophisticated tools for assessing, treating, and financing those risks.  This translates into better decision-making models. And the individuals responsible for creating these models become integral to an organization's decision-making process.
It sounds like risk managers are indispensable to today's organizations. Who would be a good fit to earn the Certificate in Risk Management?
Anyone in the insurance industry—from brokers, to claims, to underwriters. Finance professionals tasked with managing their organization's risk and insurance portfolio (CFO, Treasury, Legal Counsel etc.) would also benefit from risk management training.
Risk management is such a diverse and fascinating industry. It must take a special skill set to excel in the field. What makes someone an effective risk manager? 
A good risk manager is very detailed oriented. They pay close attention to an organization's details to determine the risk drivers. Though at the same time, they also carry a holistic and strategic view of the organization to understand the business drivers.
Risk managers also understand how any risk treatment will impact—positively and negatively— the operations both inside the organization, as well as through the supply/value chain of the organization.
What do you think is the benefit of studying risk management online (as opposed to a more traditional classroom)?
Flexibility, of course. But studying online also gives students the opportunity to work through the material independently and form their own thoughts on how it can be applied, which is then supported with feedback from someone who is actually living the material i.e. the instructor.
Tell us a bit about the live coaching sessions. How will they enhance the learning experience for students? 
With any independent study, touch points and feedback are key.  I think this program sets the students up well for success through a supported learning environment where they can check in with me and ask questions/seek feedback.
The Real-Time Risk webinar series is another unique feature of the program. Why is this a valuable tool for students?
These sessions are set up as a deep dive into a specific topic from the courses.  The aim is to engage the students in understanding the topic from a risk management framework, and then peel back the layers using the course material.  The topics will be interesting and the course material will drive the sessions, so students can see how the material is applied.
Most professionals who complete the Certificate in Risk Management will eventually go on to write the Canadian Risk Management (CRM) exams. How can earning a CRM designation help someone advance their career? 
When I look to hire employees, the CRM is a differentiator.  Not only is it well recognized in Canada, it means you have the ability to think about risk in a holistic manner and understand the details and impacts of risk treatments.
The Certificate in Risk Management is currently open for 2017-2018 enrolment! Ensure your place in this innovative new program today.