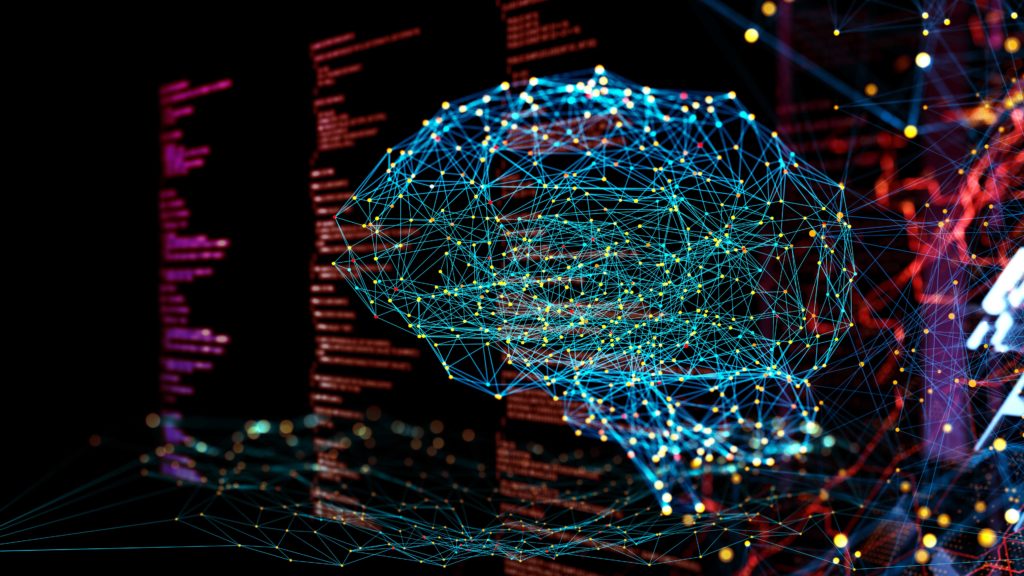 Everyday life is becoming increasingly simple and complicated at the same time.
On one hand, we rely on automated systems and algorithms to anticipate our every need, whether that's through the suggested videos column on YouTube or the similar products section on Amazon. On the other hand, these services need to be constantly learning and adapting to our fickle behavioural patterns. How does it all work?
More companies than ever before are investing in machine learning specialists to help them stay ahead of the curve in an automated world. These specialists can combine their technical know-how with a grasp of ethics in business to create solutions that embody the best of two worlds – profitable business operations and happy customers.
But what is machine learning?
It's an offshoot of artificial intelligence, that uses algorithms to build mathematical models based on sample data to make predictions or decisions. Simply put, machine learning professionals and data analysts extract valuable insights from raw data and then present that information in a way that makes sense to important stakeholders in an organization. They're responsible for pushing a business towards optimization, essentially unlocking the full potential of a company to serve its customers. And this makes them valuable in every industry from data science, healthcare, finance, automotive and more.
Today, a Certificate in Machine Learning qualifies you to work in a range of industries and earn an average of $107,000 per year. Which is why we, at the School of Continuing Studies, have developed a comprehensive and award-winning (2020 CAUCE Program Award of Excellence) Certificate in Machine Learning. Our students are leading positive change in their organizations and showing the business world the advantages of integrating machine learning into their day-to-day operations.
What are the benefits of machine learning?
Machine learning algorithms can be integrated into any number of business practices to increase efficiency by reducing the time spent on manual and repetitive tasks. For a financial institute, that may be running through customer behaviours to determine which reward programs would be the most appealing. Or even crunching the numbers to develop a model that can spot credit card fraud. No wonder Capital One is focusing so heavily on recruiting data specialists.
But of course, they must compete with the number one recruiters of machine learning professionals – tech giants like Google and Facebook. These organizations are always looking to their data specialists to develop apps buoyed by A.I. and machine learning tools that can provide better customer personalization and make the user experience as enjoyable and seamless as it can be.
Looking at manufacturing industries, machine learning could hold the key to reducing wasted production effort and even improving supply chains.
The hiring process is also being revolutionized by the integration of A.I.
Machine learning in recruitment
While it's hard to see recruitment becoming a completely automated process, it's still clear that hiring managers who can collaborate with machine learning specialists will be more successful than those who don't.
The recruitment process involves several repetitive and mundane tasks like sorting through a pool of applicants, qualifying them and then scheduling interviews. This takes time away from the actual human interaction that happens during an interview. By utilizing an automated system to search through candidates and highlight the ones with the right keywords and skills, recruiters can focus on the most crucial part – the face-to-face interview where they can put their intuition and years of experience to use.
This is why the job search website Indeed has been using machine learning as part of its website's search algorithm. According to Chris Hyams, Indeed's Global Chief Executive, job seekers who search for openings on the website are given a list of results curated by A.I. algorithms that are constantly learning from the hundreds of millions of searches that happen on the website every day.
Upskilling to become a machine learning professional
The Certificate in Machine Learning at the School of Continuing Studies is tailor-made for technical and data professionals looking to upskill to enter this growing and rewarding field.
Our former machine learning program coordinator and recent graduate, Patrick, was able to broaden his horizons and expand his technical skillset by attending the program. He says about the program, "I decided that I wanted to get back to my technical roots and to expose myself to something a bit more challenging and technical, based on my background. I had a great experience, met a whole load of other technical people, and really got into some interesting problems that I wouldn't have exposure to otherwise."
Our machine learning program was designed in collaboration with industry experts and built on the foundation of experiential learning. It brings together key learning objectives through multiple project-based assignments that take students through the entire machine learning life cycle. The focus is on developing a holistic understanding of machine learning as it relates to current business problems by also focusing on key cross-functional business, communication and project management skills. The best part is that students progress and grow with the same peer group because of our unique cohort learning model.
In the capstone course, students bring all their learning together by addressing a real-world problem while working closely with important business stakeholders. So, at the end, students will have a data product that can be used to show their skill set to potential employers. As graduates of a machine learning program with hands-on experience, our students have every opportunity to lead positive change at any organization.