Certificate in Full-Stack Web Development On-Demand Webinar Info Session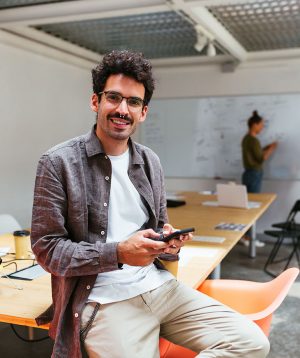 Become a game-changing website developer with the in-demand skills needed to thrive. You'll learn beyond just writing great code. We've collaborated with top employers who helped us design this program and they're looking for web developers who can not only build a user-friendly website, but dive into an existing website and fix issues that may arise. Work and life commitments? No problem. This unique program allows you to balance both.
Hear as Program Manager, Todd Rich, provides information and answers questions about the Full-Stack Web Development program offered through the School of Continuing Studies. You will also learn how this program has temporarily transitioned to 100% online to facilitate social distancing during the COVID-19 pandemic.