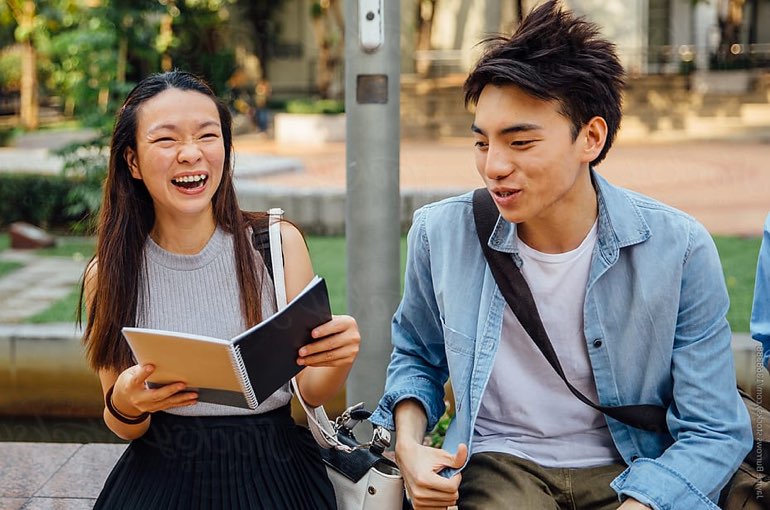 The COVID-19 pandemic showed us how important it is to find ways to stay connected with our families, friends, colleagues, coworkers and communities. It helped us get through these trying times with our sense of hope and optimism intact. For students, both international and domestic, this was more important than ever.
Hundreds of students were unable to travel back to their homes to be with their families, while countless others couldn't move to Canada to pursue their studies and experience new cultures. This could easily leave any student feeling isolated and apprehensive about an academic year filled with new and exciting discoveries.
At York University, and especially at the English Language Institute (ELI), we are acutely aware of our responsibility to go the extra mile and create that sense of community that our students need. We want help them find ways to experience new cultures, build new connections and continue to realize their potential.
At the English Language Institute, we worked to create shared learning experiences, with equal opportunities for academic and social interactions. And we couldn't have done it without our undergraduate community leaders who stepped up and took extra responsibility in making our ELI students feel at home.
Building a community of and for the students during COVID-19
Our goal at the English Language Institute goes beyond just teaching English in a classroom. It's about immersing students in Canadians culture and learning through fun activities. Leading these activities are community leaders who are in-charge of running clubs to help newer students gain a wider perspective of Canada's diversity. These clubs are a way of keeping things light and fun, while students continue to practice their language skills in a casual environment.
One such community leader, Macy, ran the popular games club at the Institute. She says, "The games club is really popular with students because they get to play with other students online and it gives them an outlet to smile, laugh, talk about day-to-day life rather than just having a formal conversation with their instructors."
Macy also runs the culture club where students come to share their personal life experiences and learn more about Canada. She adds, "Some students who live in Canada have questions about our culture, to see where they fit in. With Canada being so diverse, when I talk about this with students, it makes the connection that much deeper. And I can also learn from them."
Another community leader, Melissa, bonds with students while leading the cooking and music clubs. The cooking club is especially popular, where students share their favourite local dishes, while engaging with their peers.
Melissa says, "For cooking club, I love doing demonstrations for the students. They give me suggestions on what they want to learn to make, especially dishes that they aren't used to. Once we did pumpkin pie and I got to tell them about the culture around Thanksgiving in Canada."
Along with our community leaders, our instructors are also very involved in providing support and creating a sense of family among the students while in an online environment.
Engaging with students in online learning
There were many students who couldn't be with their families this past year because of the pandemic. To help fill this void, ELI Instructor Shira Packer created a safe space in her online classroom where students could be social with their peers. She says, "I think that it's really important to get to know your students if you want to create a space of community where the students can engage with you and with each other, especially during the pandemic."
While helping students form bonds through online initiatives, we also wanted to engage them effectively in the learning process. Interim Associate Director of the English Language Institute, James Papple, talks about the role experiential learning activities played in achieving this result.
He says, "Engaging with students is what we like to do and what inspires us to reach to our potential, seeing students reach theirs. We do that in a variety of ways, whether that's having students participate with a conversation partner where they're able to talk about their own interests or pursuing a project for our bridging program. We're always finding a way to adapt and change with our students and to really maximise engagement."
The best feeling for us at the School is when everything comes together and our students are able to pursue their dream careers like former ELI student, Nazeeh.
While he was at the English Learning Institute, Nazeeh received an opportunity to gain work experience through a work-study program at the Institute. During the program, he had regular interactions where he practised his conversational skills and built up his confidence. It all culminated with him landing his dream job.
He says, "After I graduated, I joined Deloitte where it was my dream job to work as a financial auditor. So, I moved to Qatar and I'm now pursuing my career here. And I believe that York University and the English Language Institute helped me reach my potential."
We're always grateful to be a part of our students' journeys, and this has never been truer than now. With the bonds we've built in our communities at the English Language Institute, we're looking forward to more shared experiences with our talented and passionate students.
---
Click here if you'd like to learn more about the programs offered at the English Language Institute. Whether you're an absolute beginner or preparing to start your PhD, the Institute offers programs that can be made to fit your experience.