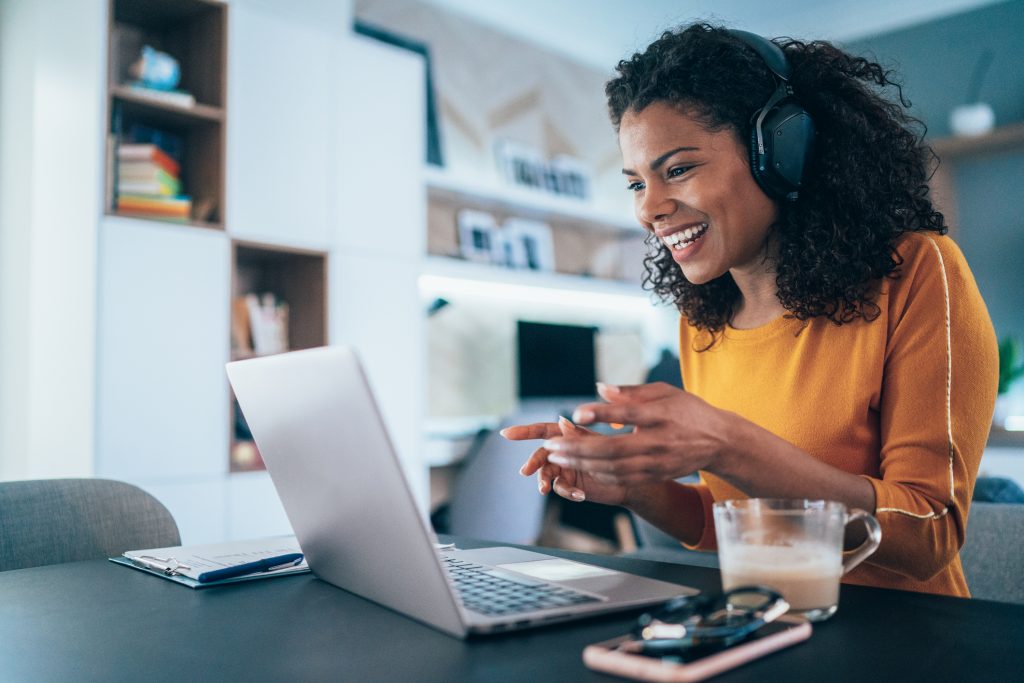 York University's School of Continuing Studies is proud to launch an innovative new program, the Certificate in Learning Experience Design (LXD).
The increased prevalence of online courses and gamified learning apps means that people today expect a learning experience that engages them on deeper levels rather than through just presentations and assigned readings. On the other hand, there are organizations and educational institutes that need to meet certain criteria for each learning exercise. A Learning Experience Designer bridges these two worlds, blending organizational objectives with key user preferences to create a human-centered learning experience that is thoughtful, interesting and goal-oriented.
With limited time and falling attention-spans, organizations require education modules that can train employees effectively and help them put their new learnings into practice at the workplace quickly. While the School anticipated this trend in human resource development, the significance placed on online learning due to the pandemic has only expedited it. According to recent labour market data and an analysis of job postings, there has been a 34 per cent increase in the demand for learning experience designers across Canada. 1
Tracey Taylor-O'Reilly, AVP of Continuing Studies at York University says, "Understanding how people learn and comprehend new material is an essential skill that educators and trainers need to transform learning experiences in the digital world. That is why, I am so excited to launch the York University School of Continuing Studies' innovative Certificate in Learning Experience Design, with classes starting in September 2021. The future requires smarter Learning Experience Designers to engage adults to effectively reskill and upskill our workforce to adapt to the rapidly-changing world of work."
That's where our LXD students come in.
With the tools they gain through the program, our students blend the learner's needs with the organization's objectives through insight-mining and designing lessons with common goals in mind. This involves going beyond traditional practices and taking a holistic view of the learning ecosystem and everyone involved.
According to Michelle Levesque, a Program Advisory Board member and Learning Lead at Shopify, "While I think the need for more deliberate learning experiences has always been important, it is essential now because our online experiences have evolved to be incredibly curated and personalized." Levesque adds, "Learning experience design is an essential skill set professionals will need to future-proof their careers in adult learning."
Understanding the complex journey of learning
As part of the program, you'll use UX and design thinking principles to build a curriculum and break down the learning journey into significant "moments."
Learning Experience Design (LXD) Instructor, Paige McClelland explains the Peak-end rule in Psychology and how it factors into the learning journey. "People often remember an experience based on the peak moments and the beginning and the end. So, we hone in on that. What is the beginning experience going to be like and what are the milestones in the middle that are going to motivate them to learn?"
By designing with this principle in mind, you're able to not only boost long-term retention but also create memorable and enjoyable learning experiences.
Thinking about the "miserable moments of learning"
Human-centric learning design is a cornerstone of the program. To make an educational experience convenient, accessible and user-friendly, a learning design professional needs to consider the "miserable moments of learning," and the constraints that exist around learning. Simply put, knowing when learning might be a challenge.
LXD Instructor, Paige McClelland says, "We embrace that as part of the journey and design around that and say to the learner, 'We've got your back.'" McClelland goes on, "We think about all aspects, drawing from multiple disciplines and fields to create that memorable learning experience. We need to meet people wherever they are in their learning journey."
In accommodating learners and anticipating what they bring into the learning environment; we create an experience that gets out of the way and lets the learning happen conveniently and organically.
Who can benefit from the program?
The LX Design program is perfect for corporate trainers, human resource professionals, instructional designers, teachers, professors, and curriculum developers who are looking to elevate their skills.
More about the program
The Certificate in Learning Experience Design is designed in collaboration with leading experts in the adult education and corporate training fields to ensure students are learning up-to-date industry knowledge and skills.
With a real-life project threaded throughout each course, you'll gain skills and techniques that will directly support the tasks you'll be completing while on the job. There will also be an opportunity to work in groups or Learning Pods to boost your collaboration skills. The assignments will mirror the critical deliverables that students can expect to follow in a learning experience design role.
In this three-course certificate, instructors will guide learners to:
Identify user experiences that align with the needs of learners and the objectives of an organization.
Develop content curation strategies to create diverse learning experiences.
Leverage current collaboration technologies.
Use UX and design thinking principles to build a curriculum that reflects learner needs and desired outcomes.
Learning is a journey that never stops and never ends. And so, the experience should always be memorable. Because if you remember the experience, you remember the learning.
The Certificate in Learning Experience Design will open for enrollment on September 20th, 2021.
1 Burning Glass, Job Statistics (2015 – 2020)