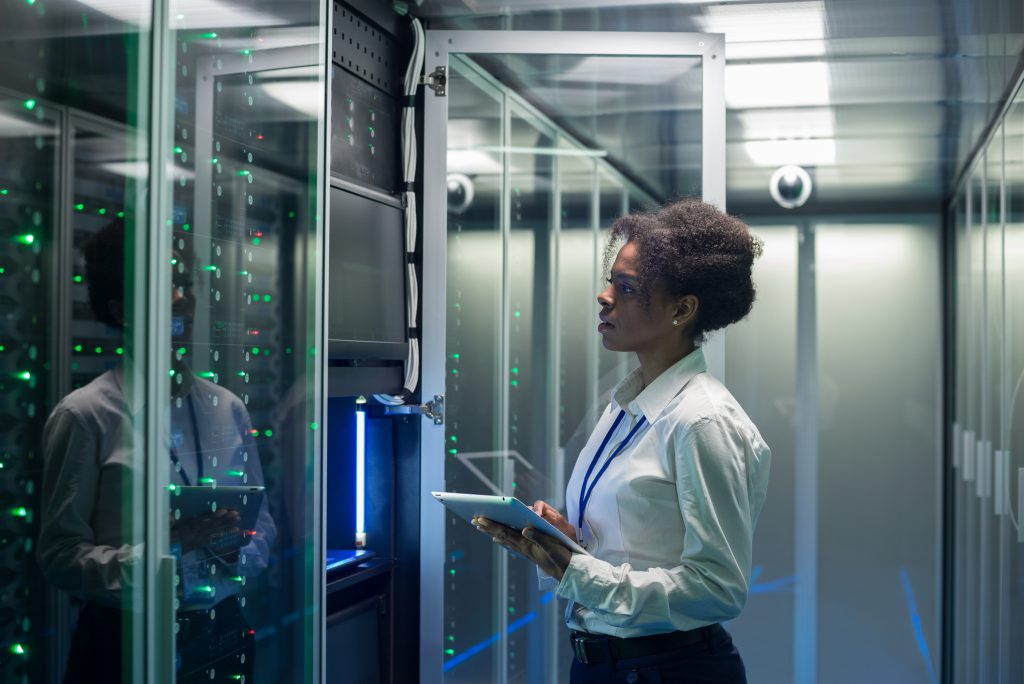 If you're reading up on today's jobs marketplace, you've likely heard the term 'digital skills gap.' Even technologically advanced countries like the UK and US are struggling with this issue. Chief among a variety of fields that need an influx of skilled workers is Cyber Security.
According to a 2019 cyber security workforce study conducted by (ISC)2, the global cyber security workforce needs to grow by 145 per cent to fill demand for skilled workers. Along with a "skills gap" in cyber security, there's also a prevalent gender gap that needs to be tackled. Another recent study suggests that while more women are pursuing a career in cyber security they still find it tricky to navigate such a male-dominant environment.1 But while this gap exists, there are also opportunities.
Growing number of women in Cyber Security
According to a 2020 report by (ISC)2,women currently account for 25% of the global cyber security workforce, an 11% increase from 2017. Another positive trend shows that women are forging a path towards leadership and management roles. When compared to men, a larger percentage of women hold positions like IT director (18% vs. 14%), vice president of IT (9% vs. 5%), chief technology officer (7% of women vs. 2% of men) etc. While this growing representation is encouraging, there's still a long way to go.
Arlene Worsley, is a recent success story in the field and she's showing the way forward. After taking our certificates in Cyber Security Fundamentals and Advanced Cyber Security, Worsley was able to eventually take on a prominent role in cyber security as an Experience Security Strategy & Risk Consultant at Accenture. She is also currently an assistant instructor in our cyber security program, bringing her real-world experience to our students, and recently co-authored the book Because You Can: Your Cybersecurity Career: A simple and practical handbook with actionable insights for success.
In the above video, Worsley says, "With the gender disparity in cyber security, there is an opportunity for organizations to recruit and retain women. And also for women to join a stable, growing and fulfilling profession."
But, while there's potential for growth, Worsley also talks about some adversities women have to overcome.
Challenges women face in Cyber Security
With all opportunities for growth, there are certain adversities as well. In the above video, Worsley talks about her encounter with a common workplace challenge for women – unconscious gender bias.
How can you overcome these challenges as you start or transition into a Cyber Security career? Worsley has two pieces of advice to help you get started. She says, "There's a common misconception that you have to have an IT or a technical background to join the field. This is not true. Cyber security covers a large spectrum of roles from sales, project management, disaster recovery, risk management etc. and for those with those with a business (or an IT) background, there's so much that you can bring into the field of Cyber Security."
Secondly, she adds, "If you're meant to achieve great things, don't make yourself small just to make others comfortable. So please be confident, make your voice heard. Assert yourself and assert your presence because you matter. Cyber Security needs you."
---
The School of Continuing Studies offers certificates in Cyber Security Fundamentals and Advanced Cyber Security designed to help you become a leader in this growing industry. Taught by industry professionals, the coursework combines foundational concepts and hands-on, technical assignments to prepare you for real-world situations.
The School also offers a full-time, Cyber Security Intensive program that can be completed in just 12 weeks to get you ready for the field.
And there's no better time than now because, like Worsley said, Cyber Security needs you.
1 Canadian Women in Cybersecurity – siberX; To keep data safe, companies must recruit more women in cybersecurity, experts say | CBC News; Recruiting and Retaining More Women in the Cybersecurity Industry (securityintelligence.com); 35+ Initiatives to get more Women in Cybersecurity | Comparitech