Gain the fundamental technical knowledge and human skills required to become a more effective Cyber Security specialist and project leader.
What is Cyber Security Fundamentals?
Today's digital environments are highly complex. They are also an integral part of our daily lives. Professionals trained in cyber security possess the unique ability to protect digital assets and guard intellectual property.
In this program, you'll pursue your career ambitions in one of the world's fastest growing technology fields and develop the expertise to safeguard organizations, communities and individuals from digital threats.
What you will learn
Deepen your understanding of essential cyber security knowledge and skills. Our curriculum design focuses on case studies with real-world examples, allowing you to graduate with the skills and confidence to pursue your career ambitions. You can also further enhance your skill set by earning one or two distinct certificates:
Certificate in Cyber Security Fundamentals (5 months)
Certificate in Advanced Cyber Security (5 months)
Further invest in your future as a Cyber Security expert by pursuing the Certified Information Systems Security Professional (CISSP) designation. The two stackable certificates combined cover all eight domains of the CISSP body of knowledge.
Program Courses and CISSP Domains
Our cyber security program courses are aligned with the eight (8) domains of the CISSP body of knowledge. Completing both the Fundamentals and Advanced Certificates will prepare you to present the CISSP examination and help you earn your designation.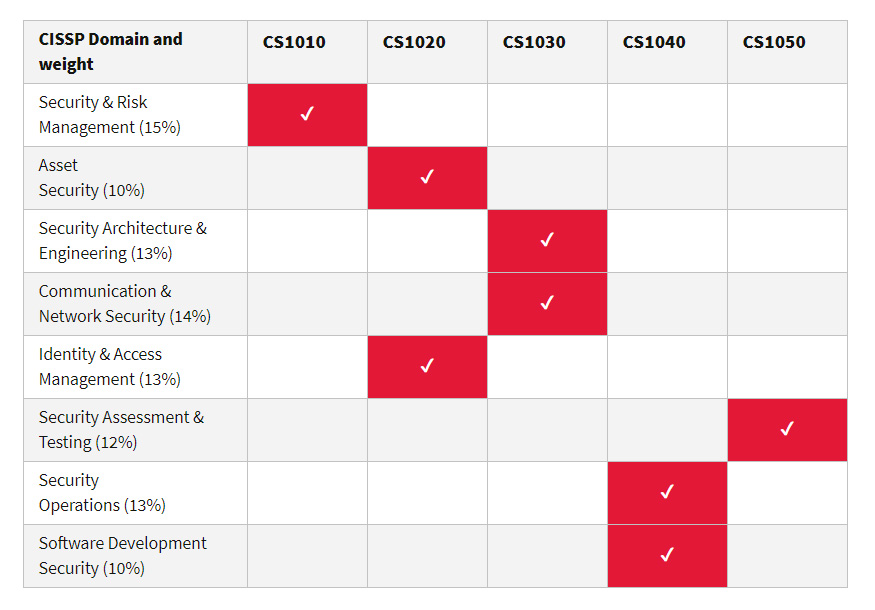 For those interested in pursuing the CISSP designation, the (ISC)2 has its own requirements regarding application, admission, accreditation and membership. It is the responsibility of the students to familiarize themselves and comply with the CISSP accreditation requirements from the (ISC)2.