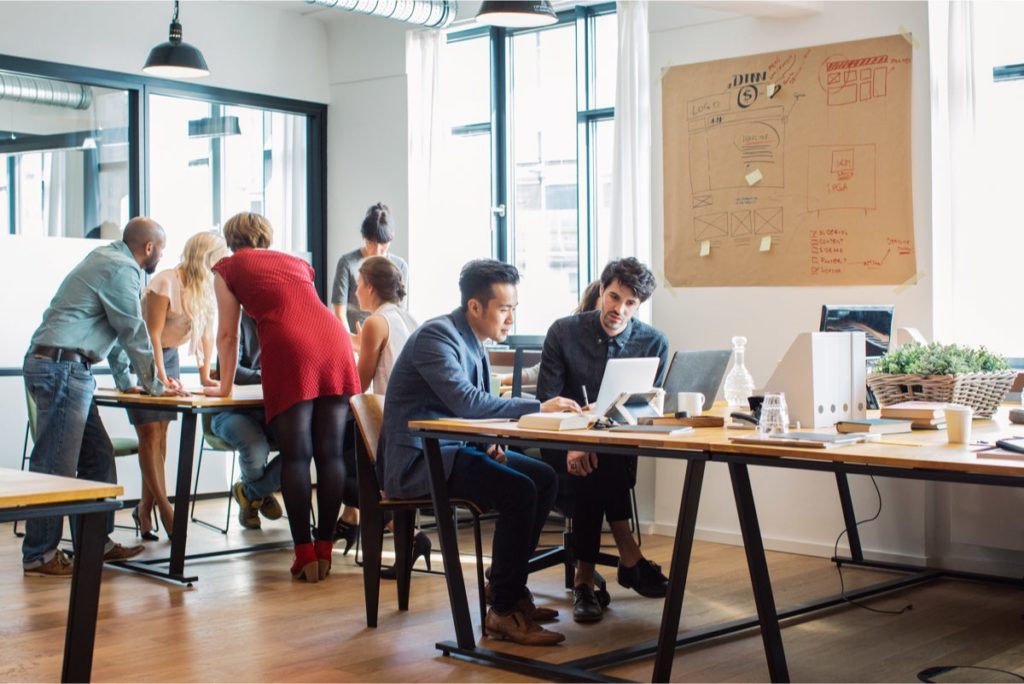 The years spent grappling with the pandemic have transformed almost every aspect of our lives.
On a professional level, the most significant changes have come to our workplaces—and by all accounts, these job market changes are here to stay.
The World Economic Forum breaks down the impact of these changes in Reskilling Revolution: Preparing 1 billion people for tomorrow's economy. This piece talks about how the rising reliance on automation and machine-based solutions—further accelerated by the pandemic—is causing an unprecedented number of career roles to become obsolete.
The report estimates that in the next five years machines are poised to take over nearly 85 million jobs. The silver lining of these lost jobs is the 90 million new positions created due to this new way of working.
If workers and organizations want to stay competitive and relevant during this seismic job shift, there needs to be a large-scale movement towards reskilling and upskilling.
The WEF's Reskilling Revolution platform is one such initiative that has been helping workers gain the skills they need to future-proof their careers.
The organization follows a three-pronged approach to upskilling, involving stakeholders from different organizational levels: sourcing commitments, co-creating solutions, and connecting stakeholders.
But we continue to face challenges. Only 0.5% of the global GDP is dedicated to adult learning initiatives, while investment in upskilling has the potential to boost the GDP by $6.5 trillion by 2030. Organizations need to realize the value of investing in human capital. They must become the proponents and creators of the talent they need to sustain them long term.
Likewise, professionals must realize the importance of upskilling and realizing their potential. According to the Organisation for Economic Co-operation and Development, an influx of new technology will radically transform over 1 billion jobs in the next decade. We're seeing the beginnings of it already with the demand for emerging positions like DevOps Engineers, Artificial Intelligence Specialists, Digital Marketing Managers, and Talent Acquisition Specialists, to name a few. These unmet demands create a significant skills gap.
If you're a glass-half-full person, in this gap lies an opportunity to further your career ambitions. For example, the global demand for cybersecurity professionals is continuing to rise, with the current workforce needing to grow by 145% to fill the demand for skilled workers (Source: (ISC)2 2020 Cyber Security Workforce Study). If you want a more hands-on role in designing the future, UX design has become one of the most in-demand skills for recruiters today.
As we mentioned above, A.I. and machine learning are the leading technologies causing these changes in the workplace. Organizations are searching for professionals to help them use the full capabilities of Artificial Intelligence tech. The job market for machine learning specialists (an A.I. adjacent field) is expected to grow by 56% in the next few years, with the recent growth of over 900% in the GTA (Greater Toronto Area) alone.
A new and exciting field, DevOps will have mainstream adoption in the next 2 to 5 years and will transform how an organization functions. (Gartner. 2019 priority matrix for DevOps Gartner)
The message is clear: The key to thriving in tomorrow's workplace is investing in yourself today. According to the WEF, to overcome the skills shortage there must be a concerted effort to expand our horizons by putting education at the heart of our economic recovery efforts. To thrive in the future of work, Canadian professionals must commit to lifelong learning and pursue upskilling programs with accredited post-secondary providers.
To support professionals in this ongoing journey, the School of Continuing Studies has developed a series of cutting-edge programs that are dedicated to creating the business leaders and tech innovators of the future. Click here to learn more about our continuing education programs.