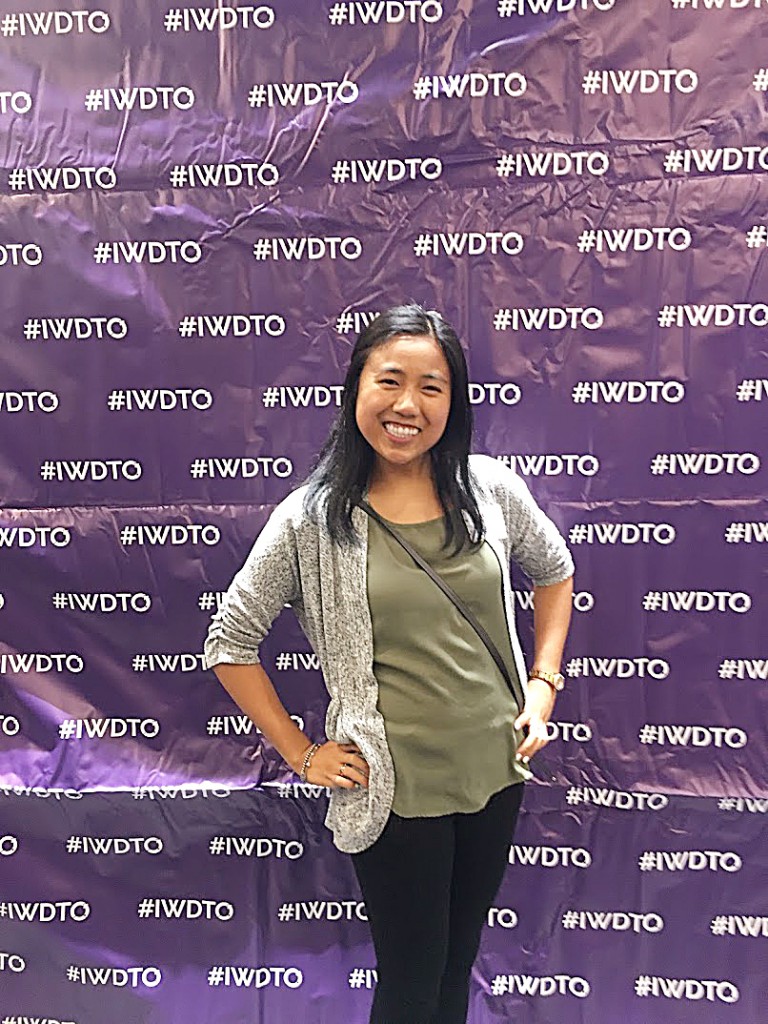 We recently shared news of our partnership with #DevTO, the leading community of coding and tech enthusiasts, as a Community Supporter of their flagship #IWDTO event.
On March 4th, we sent Jen Beltran, a student in our Certificate in Full-Stack Web Development, to attend the event alongside an enthusiastic crowd of women in tech and their allies.
Jen took some pictures at the event and shared her experience, her career plans, and how continuing studies are opening up a world of opportunity for her as a woman in tech.
Why is inclusivity in tech fields important, and what does it mean to you?
Inclusivity to me means being welcomed no matter who you are. Inclusivity in tech fields is especially important because the tech industry is heavily dominated by men. As a woman and minority in tech, I sometimes do not feel included and know there are many more opportunities where women can feel engaged.
What interested you most about DevTO's #IWDTO event?
What excited me about attending this event is the opportunity to network with other women in the industry. I believe that finding allies with similar experiences provides an excellent support network. This event provided me with an outlet to strengthen that network. Going to events like DevTO's #IWDTO, and listening to strong female speakers, reminds me why I switched into the tech industry. It's easy to feel imposter syndrome in a male-dominated atmosphere, and meeting strong female role models empowers me to continue my tech journey in full-stack web development.
What was your favourite part of your experience at the event?
My favourite part of the event was meeting the attendees and experiencing the overall environment. Everyone I met was open to interact and provide their insight and experience. Additionally, the event was well organized, from ticket registration to watching speakers present. All volunteers and booth attendees provided a very welcoming atmosphere and I walked away feeling confident as a women in tech.
I have always dreamed about working in tech but have not been able to secure roles in my previous line of business. Additionally, I felt insecure going back to school to change careers after working a promising job at a well-established financial institution. It wasn't until I attended ElevateTech—the largest tech conference in Toronto—that I met others in my current position who have made the switch. Learning from their experiences has given me the confidence I needed to go back to school.
After speaking with the School of Continuing Studies team regarding their vision for the Certificate in Full-Stack Web Development, I knew that I had to enrol. Their vision is to provide experiential education that prepares students for the workforce, and this inspired me to take this leap in my career.
What are your career goals, and what role does continuing education play in your plans?
My career goal is to become a full-stack web developer. Particularly, I hope to return back to the financial industry. Banking affects every demographic and all stages of our lives, and there's significant potential for improvement. I believe that by making banking technology systems more accessible, this would significantly enhance the customer experience and change the way people complete their financial transactions.
Continuing education plays an important role in my plans because it gives me the opportunity to learn and build the skills I need in a safe space with leading instructors who can provide excellent insight and advice.
What advice would you give to women considering a career in emerging tech industries?
Start anywhere. Everything is out there for you, but it's your responsibility to make it happen. Go to that tech conference you've been so curious about! Watch that online coding tutorial you've been meaning to check out! Go introduce yourself to your tech development team. Tech is such a large space, and it's so easy to be intimated. However, you won't know where passion lies, or how strong your drive is, if you don't try.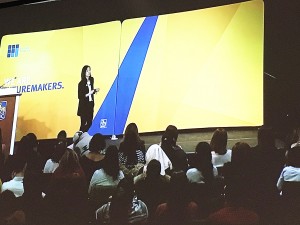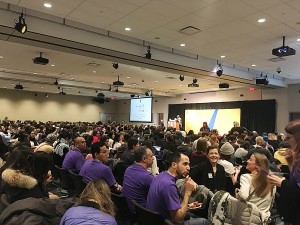 We're proud of Jen and all that she's accomplishing to pursue her dream career in tech.
Want to join her?
Our Certificate in Full-Stack Web Development and Certificate in UX Design are accepting registrations for September 2019 now!