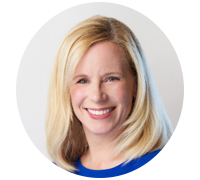 Launching this September, our new Post-Graduate Certificate in Public Relations is set to give its first group of eager students the technical and broad skills they need to be incredible storytellers and trusted business advisors—the type of well-rounded Public Relations (PR) pro employers are seeking.
Shari Balga is one of the instructors preparing to pass her years of career experience and success on to the next generation of Public Relations practitioners. She answered some of our questions about what makes PR a great career path, how the field is changing, and why our program is the best choice for international students and recent degree grads looking to launch a career in the ever-evolving world of PR.
How did you start your career, and what has been the key to your success?
I had a family member who worked in Community Relations at a local newspaper. She suggested I join a professional association (IABC) to learn more about the profession after I began to show interest in PR. Shortly after joining the IABC Toronto Chapter I volunteered as much as I could to gain experience and build my network.
What makes Public Relations a great career choice?
Public Relations is a great career choice for someone who enjoys variety and diversity in their work. As PR can be unpredictable, a practitioner working in the field enjoys problem solving, is able to think proactively and can pivot quickly when needed, along with being a strong writer and relationship builder. It is fun and challenging career and no day is ever the same!
How has the field of PR changed, and where do you see it going?
Digital communications have transformed the industry into a 24/7 "always on" news engine, and two-way dialogue between brands and their audiences is now the norm. Transparency is essential for corporations and brands to engage with their audiences in meaningful ways. Authenticity is key. Looking ahead, PR will be driven more and more by data-driven decisions, and artificial intelligence (AI) will continue to integrate into newsrooms and practitioners' toolkits.
How does our program prepare students for long-term success?
Led by instructors who are also current practitioners, students in the Post-Graduate Certificate in Public Relations will be exposed to what's happening in the PR field in real-time. Students will gain a solid foundation of best practices, using the latest tools and current events to shape their knowledge so they can apply it directly to on-the-job functions right out of the program.
What advice would you give someone hoping to start a career in Public Relations?
Take the time to join a PR industry association and get involved. Volunteer on as many committees and projects as you can to build your skills and, most importantly, your network. The people that you meet will be instrumental in helping to connect you to the right network and opportunities to build your career.
---
One of the benefits of our program is that you study with the same group of peers throughout the entire 8 months. This gives you time to build knowledge and skills together in a supportive environment, enhancing your learning.
Ready to launch your PR career? Get program info