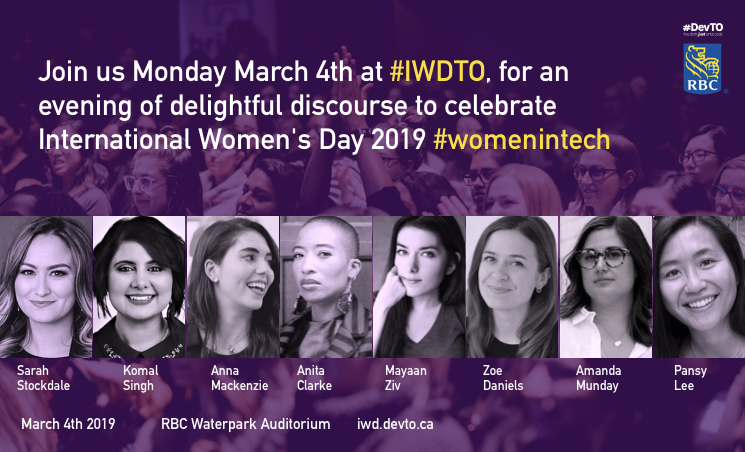 The York University School of Continuing Studies has joined forces with #DevTO, the leading community of web developers and code enthusiasts in Toronto, to offer our students an exciting opportunity to attend International Women's Day Talks (#IWDTO), an event celebrating women in tech fields.
Students can attend the event at a special rate of 50% off, giving them a chance to hear from a panel of leading women in emerging fields and network with likeminded professionals who share their passion for innovation and diversity in technology.
For students in programs like the Certificate in Full-Stack Web Development and Certificate in User Experience (UX) Design, attending this type of event can be incredibly rewarding, enhancing what they're learning in their courses with real-world experiences and industry connections.
We're always looking for ways to offer our students career-enriching experiences, inside and outside the classroom. After all, our students are the center of all that we do. Supporting #DevTO in their efforts to promote diversity in tech is just one way The York University School of Continuing Studies is helping students get connected and launch their new careers.