The inaugural session of the Career Growth series presented by the School of Continuing Studies took place on the evening of January 26. The event was well attended with over 75 people coming to hear senior HR executive Steve Wuthmann's tips on how to get hired and promoted.
"The Career Growth sessions are a new series of events that feature distinguished guest speakers who will be providing advice and insights on how to advance your career," said Richard Louttet, director of professional education programs at York University's School of Continuing Studies, who kicked off the evening's event.
Steve Wuthmann has over 30 years of high level corporate experience in organizations such as Tim Hortons, Parmalat, and Purolator and was happy to share his thoughts and know-how with the attendees.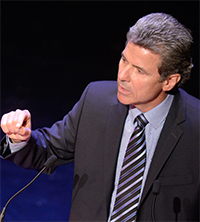 Mr. Wuthmann's talk centred around what it takes to stand out to employers among a sea of other candidates. He focused on the fact that the current business environment has changed greatly in the past decade, and that job seekers must present themselves as a solution to the needs and pressures faced by today's hiring managers.
"What we have today is a very highly competitive environment. You don't just have local competitors, you have global competitors. Technology helps business, but it makes it faster," explained Wuthmann.
As a result of the highly competitive business landscape of today, Wuthmann noted that the job market has become increasingly aggressive.
"Through that you have people trying to work into the workplace, trying to get to the top. It's probably the most competitive work environment we've had in history," he said.
"What is the implication of this environment for hiring? Remember that when you are being hired it is not a company that is hiring you. It's a person. The reality of today's world is that when somebody is hiring they're looking for their 'easy – button'. There are a few things you can do to fit that role."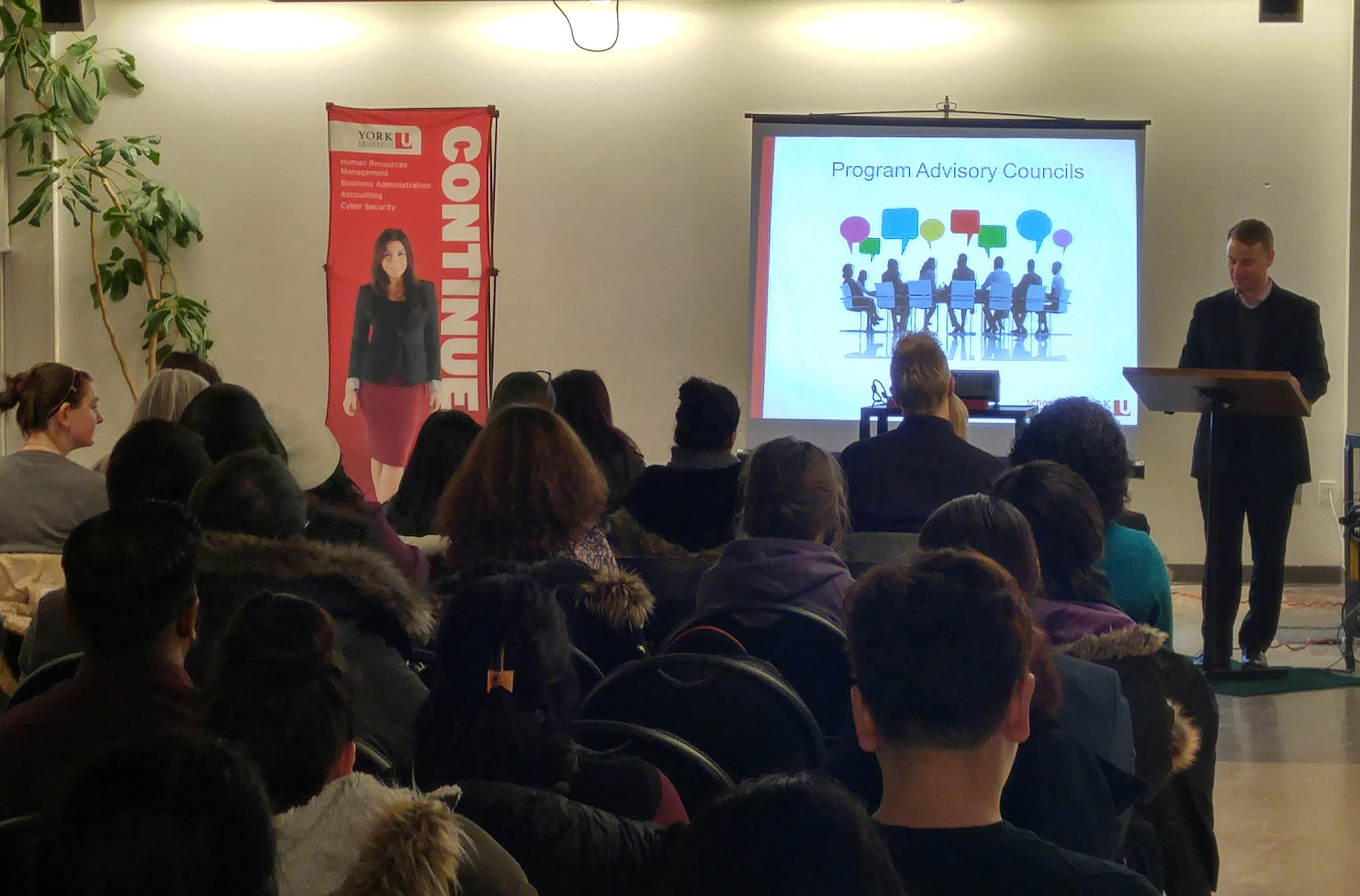 Firstly, Wuthmann suggested increasing your functional knowledge and abilities through all possible means, whether it is continuing education, seminars, or simply readings and gaining new experiences. He also stressed the importance of increasing broader business skills that are transferable to a number of different roles such as data analysis, financial acumen, and communication skills.
Among the ways to get hired he stressed zeroing in on your target company to understand it as much you can.
"Do your homework on your target company. You know when they say 'it's a job hunt?' It is a job hunt. You need to target what you want to do. Do your research online to find out what your target company is about, what their business is about, what their culture is about."
Finally, Wuthmann reminded attendees to be personable in all dealings with a potential employer.
"Have eye contact with the person who is interviewing you. They want to know that you are going to be a good team member and communicator with others. So make sure that you be personable in your interview."
As for once you are a member of an organization and want to advance, Wuthmann says understanding what your manager's goals are and how you can aid in reaching them is key.
"The most important thing is to understand your boss's objectives. If he or she is going to get paid a bonus for achieving certain things, understand exactly what those things are."
Wuthmann emphasised that along with learning how to help your manager in achieving goals, learning the business and corporate culture is critical in getting promoted. He also pointed out that fully understanding, and executing your role while taking on extra challenges that add value to the business is very important.
"Last but not least, work hard. That's a fairly obvious one. Show that you can get it done."
"All of that: if you get your plan together, get your targets, your commitment, and hard work then…you are at the top of the mountain."
After the presentation a number of attendees participated in a Q&A and networking session with Steve Wuthmann and Richard Louttet regarding career tips and questions about continuing education.
Please let us know any suggestions for what you`d like to see in the next installment of the Career Growth series, coming later this year!
#YorkCareerGrowth