Certificate in Cloud Computing Strategy – Program Information Session (On-Demand W23)
According to CIO.com, Cloud Engineer is the top most in-demand tech job for 2023. [1] As companies change their systems to adapt to modern technology, there is increased demand for professionals with cloud knowledge and experience.
Watch our 30-minute on-demand webinar and 10-minute Q&A to learn how to prepare for this emerging field. Program Manager Marina DeBona and Instructor Claude K. Sam-Foh host an information session about the 6-month, fully online Certificate in Cloud Computing Strategy including program overview, courses, instructors, fees and enrolment.
Our instructor Claude Sam-Foh also shares the latest trends in Cyber-Cloud through his "All you can E.A.T" special presentation.
"As confidence is building up for cloud adoption, enterprises are positioned to make security an integral part of the strategic planning process. Cyber-Cloud is the perspective of adopting cloud with a secure blanket. Watch this webinar to learn all about the "All-You-Can-E.A.T. Strategy:" Experience of the customer (value co-creation), Achievable outcomes (value realization), and Trustworthiness (value secured)." ~ Claude K. Sam-Foh
Hosted by: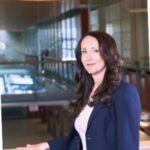 1] Source: The 10 most in-demand tech jobs for 2023 – CIO.com
Related Events