Certificate in Clinical Research – Instructor Presentation: Careers in Clinical Research (On-Demand W22)
13 January 2022

-

24 January 2022
In this 30-min pre-recorded webinar, Program Manager Nicole Pereira and Lead Instructor/Advisory Board Member Taymour Bibi discuss the new Certificate in Clinical Research. Our speakers will introduce this dynamic program and discuss emerging careers in the field. This certificate is designed for individuals with a health sciences background who want to specialize and apply their pre-existing knowledge and expertise to fast-growing clinical research industry.
Featured Speaker:
Taymour Bibi, HBSc. (Global Studies Leader, Hoffmann-La Roche; Lead Instructor and Advisory Board Member, Certificate in Clinical Research)
Taymour has over 17 years working in the clinical research field and is currently a Global Studies Leader at Hoffmann-La Roche, a prominent multinational pharmaceutical company. He is responsible for leading cross-functional study teams on the successful execution and delivery of large global trials and overseeing a team of Global Studies Managers. Previously, Taymour worked as a Global Studies Manager, where he was responsible for all operational aspects of study management and in various disease areas including infectious disease, immunology and ophthalmology. Taymour has over 10 years of experience as an educator in the field of clinical research and he holds an Honours Bachelor of Science in Human Biology with a minor in Bioethics from the University of Toronto.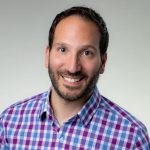 Hosted by:
Nicole Pereira, Program Manager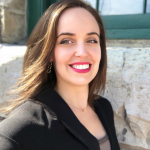 Related Events