Big Data Analytics Webinar & Fireside Chat: Working for a Small Startup in Canada (On-Demand)
1 March 2022

-

7 March 2022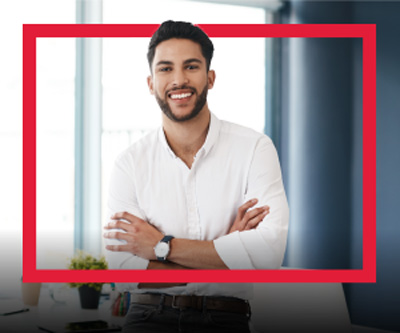 Missed our live event? Watch it on-demand.
Sign up to watch Program Manager Sean Woodhead and Dr. Saber Amini, Co-Founder and Product Manager at Intransigense Technologies as well as an Instructor at the School of Continuing Studies, host a virtual "fireside chat" on the surge in small start-up companies that are hiring data analysts. During the conversation, Dr. Amini describes why these companies should be attractive to new graduates, how your job with a start-up is a stepping stone to working for a large enterprise, and where there is room to grow for those who prefer to start their own business.
A brief overview of the Certificate in Big Data Analytics and its OSAP-eligible intensive format, which begins March 7, will also be provided.
WEBINAR CONTENT
00:00 Welcome
00:15 Recording in Progress Advisory
00:50 Intro and Agenda
02:00 Presenter Intro: Program Manager Sean Woodhead
03:50 About the Certificate in Big Data Analytics
04:00 Why did we build this program?
05:15 Features of the Certificate in Big Data Analytics
06:20 Results from our Big Data graduates survey
07:00 Ecosystem of Data Programs
— People Analytics
— Big Data Analytics
— Advanced Data Science and Predictive Analytics
— Machine Learning
10:40 Hands-on Experience: Employment and Entrepreneurship Streams
— Advanced Data Science and Predictive Analytics
— Machine Learning
11:50 About the NEW INTENSIVE Format for Big Data Analytics
15:00 Program Delivery Options
16:00 March Intensive – Program Schedule
17:10 Recommended Admission Level
19:00 Program Fee
18:10 Bundle Discounts
18:45 Special Presentation & Fireside Chat (Approx. 25 mins)
19:00 Guest Speaker: Dr. Saber Amini, School of Continuing Studies Instructor
45:50 Attendee Questions
57:50 Closing remarks
58:20 Contact Us Information
59:42 End
Related Events