New media, social media personalities, digitization and the 24 hour news cycle have revolutionized the field of public relations. Organizations are recruiting digitally fluent, metric-driven communication strategists to help them thrive in this unprecedented state of change.
In order to meet this demand, the York University School of Continuing Studies is launching a new Post-Graduate Certificate in Public Relations. Designed to kick-start the careers of recent degree graduates and international students, this accelerated full-time program is currently accepting applications for September 2019.
Designed in collaboration with top public relations employers, the Post-Graduate Certificate in Public Relations will not only give students the expertise to broadcast effective messages using new and traditional media and manage brand reputation in the digital age, but it will also give them the chance to build real-world experience by working on projects with actual companies. This emphasis on experiential learning and job skill building is key to becoming the type of trusted strategic business advisor that employers are seeking in their public relations hires.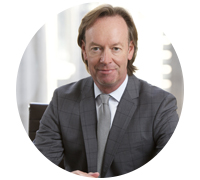 "The York University Post-Graduate Certificate in Public Relations uniquely provides students with theoretical foundations for success in communications, reputation and corporate affairs, combined with practical knowledge, real-world insights and best practices," says John Crean, Managing Director at Teneo Holdings and York University School of Continuing Studies Program Advisory Council Member. "Graduates will have the right blend of skills required to excel as a public relations professional in an evolving industry".
The Post-Graduate Certificate in Public Relations is a comprehensive 8-month full-time program, giving graduates enhanced credibility with a university-level credential upon completion. Students also experience enhanced collaborative learning and rich networking opportunities, as they progress through the entire certificate with a consistent group of peers. This, in addition to a portfolio of real-world project work, will set graduates apart from the pack of hopeful job applicants as they start their public relations careers.
York University has reimagined the traditional approach to continuing education, offering students an unparalleled opportunity to become the highly skilled, cross-functional hires demanded by today's evolving job market. The future of work will require top companies and decision makers to make significant investments in upskilling the Canadian workforce to effectively adapt to changes in technology, artificial intelligence and automation. The Post-Graduate Certificate in Public Relations will ensure that the next wave of practitioners will be equipped to shape their industry in the coming years.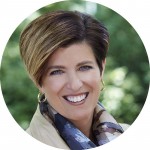 "The future of work is vastly different than anything we've seen before," explains Tracey Taylor-O'Reilly, Assistant Vice-President, Continuing Studies. "With changes in technology shaping what employers are looking for when they hire, the need to close the impending skills gap is critical. Our graduates leave our programs with the deep skills they need to excel in their job functions, as well as the broader skills to collaborate across teams and affect lasting change within their organizations".
Enrolment is now open for the Post-Graduate Certificate in Public Relations, with the first session starting September 2019.