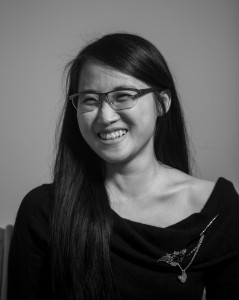 Now in its second year, our Certificate in Machine Learning is proving to be a career-defining experience for aspiring data scientists looking to use machine learning solutions to change the world of business.
Iman Lau, who graduated from the program this Spring, is an early success story of this dynamic and forward-thinking new certificate. After having excelled in the program, and spoken to an engaged audience at the Women in Data Science event (part of the Toronto Machine Learning Summit) in November of last year, Iman was offered a new role as Data Scientist at RBC. The opportunity came out of a connection made through the certificate.
Here's what Iman had to say about our Certificate in Machine Learning, what made her experience in the program so transformative and why representation of women in data and AI is paramount for the progression of the field as a whole.
In my opinion, a good candidate for the certificate program is someone with a strong foundation in math/stats (anyone with a STEM background, for example) and with an interest in data and how it's being used currently. While being able to code is a big help, being able to understand the data and extrapolate that understanding to how it can be used, and what impact it may have, is more important.
What is your biggest takeaway from the program?
For me, the biggest takeaway is that there always needs to be a business reason or use-case for machine learning. Being able to translate data into a real-world project is very important and practical.
I think this program is important because there's a practical and business approach, and the instructors are industry professionals. It is a well-rounded program because it doesn't only focus on coding skills and it's not esoteric and research-focused—meaning it's more relevant to those looking to enter the industry.
Why is it important to continue to "upskill"?
Upskilling is important because the jobs of today may not be the jobs of tomorrow. Machine learning is one of the reasons that jobs are changing, too. Learning is a continuous process and there's always more to learn to progress in one's career, as well as for one's personal fulfillment and enjoyment.
What do you enjoy most about the Certificate in Machine Learning?
I enjoyed exploring various datasets. It was great to have a "reason" to look at all the various publicly available datasets out there and to formulate a business use-case for them.
Why should someone looking to continue their education choose York?
For me, York was conveniently located near where I live, and is accessible by public transit. It also allowed me to attend part-time, enabling me to keep working while I learned. I also really valued being able to learn from industry professionals. People who similarly wish to continue working, want to enter the industry, and like the convenient location, should consider York.
How are women represented in data and AI? Why does this matter?
There are fewer famous women in data and AI, even though there are many extremely smart and talented women working and performing research in this field. This creates the false notion that it's only men who are doing cutting-edge or important work. It's important to recognize all the brilliant women and their work, which will keep these women in the industry and encourage more women to enter it.
A greater diversity of experiences is so important in data, because it informs one's understanding of the data and the impact that one's work can have. If there's a monochromatic workforce, or even the impression of one, it stifles that out-of-the-box thinking that leads to innovation.