The York University English Language Institute (YUELI) continued to establish itself as a global leader in academic and professional English training this summer, attracting a volume of visits from key international delegations that has been higher than ever.
Eight groups of key decision makers from higher education institutions in Hong Kong and Japan were welcomed to York by Isaac Garcia-Sitton, Director, International Education and YUELI, School of Continuing Studies, in support of York's internationalization strategy. YUELI's work also aligns with the broader provincial and Canadian federal strategies of global outreach and intentional diversity. "YUELI plays a pivotal role in supporting York's international recruitment efforts of York, and to the conversion of international students into the University," says Garcia-Sitton. "YUELI's increasingly diverse student body reflects Canada's vision for inclusion and openness, and we are proud to welcome the unique experiences and viewpoints that such a multicultural demographic brings – not just to York, but also to Toronto, and to Canada."
York President and Vice-Chancellor Rhonda Lenton spoke to this vision of York's place as one of the most diverse and comprehensive universities in the world in her recent welcome address to students.
YUELI's international partnerships
These groups visited York in summer 2017.
EUHK is ranked 2nd in Asia for education by 2016 QS World University Rankings
Students take the BEd(EL) English Language Immersion Programme (non-credit-bearing) at YUELI, which is an integral part of the five-year BEd(EL) degree at EUHK
This is the 2nd year in a row that YUELI collaborated with EUHK for English language teacher training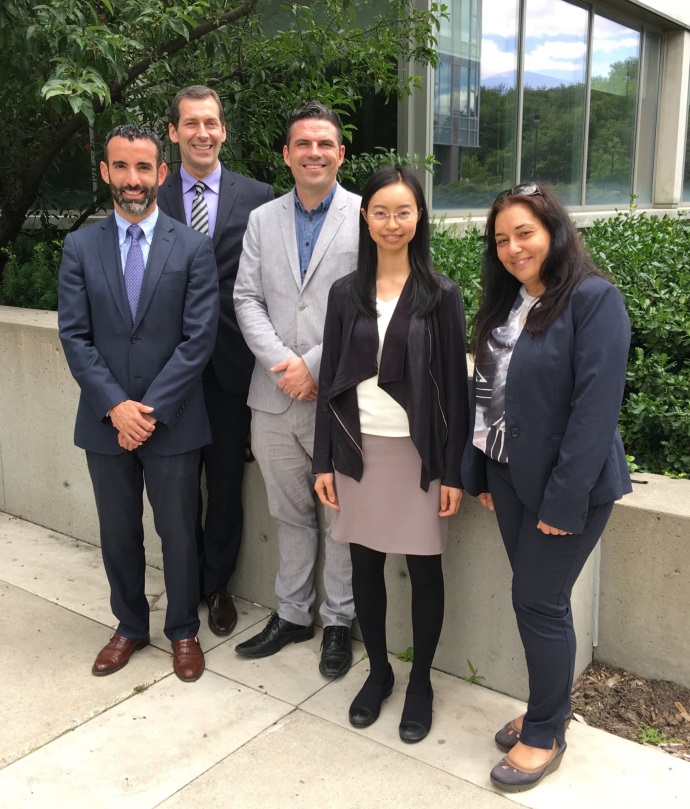 Konan University – Prof. Nobuo Tsuda, Long-term partnership for Academic Program (AP)
This is a new partnership
Konan University is located in Kobe, Japan. It is renowned for its Konan International Exchange Center (KIEC), where outbound students to North America are arranged from September through May
Konan University is exploring the establishment of a long-term partnership with YUELI for the AP
AP is the largest program at YUELI, with 9 levels that bring students from zero English language proficiency (ABC's) to highly advanced proficiency (PhD)
Kobe College – Prof. Masahito Takahashi, Chaperone for Kobe College group in Summer Immersion Program (SIP)
Kobe College is a small private women's liberal arts college in Nishinomiya, Japan
Kobe College has been a partner for YUELI's SIP since 2012
SIP is an extremely popular short-term program at YUELI, with students from Japan, China, Italy, Russia, Israel, etc. taking part in a three-week course that includes Academic English training as well as sociocultural activities and excursions to popular tourist attractions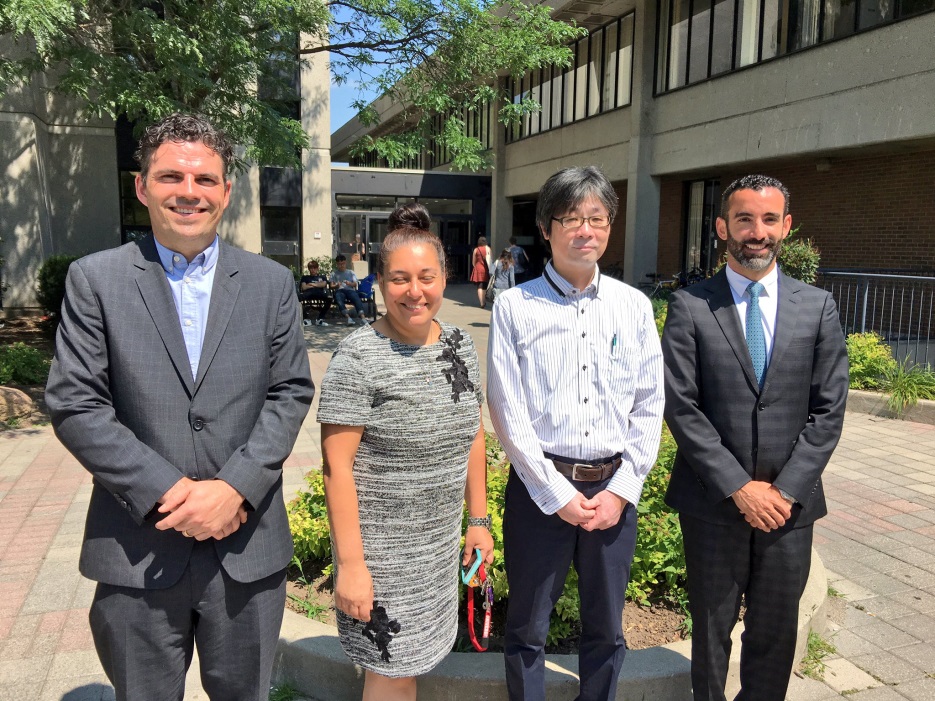 OUE – Prof. Li Yan, Chaperone for OUE group in Summer Immersion Program (SIP)
Osaka University of Economics is a private university in Osaka, Japan
OUE has been a partner for YUELI's SIP since 2014
Kyoei University – Prof. Hirabayashi, Chaperone for Kyoei group in Summer Immersion Program (SIP)
Kyoei University is a small private university located in Kasukabe, Japan
Kyoei University has sent students for Academic Program (AP) (2016-2017) and SIP (2017) to YUELI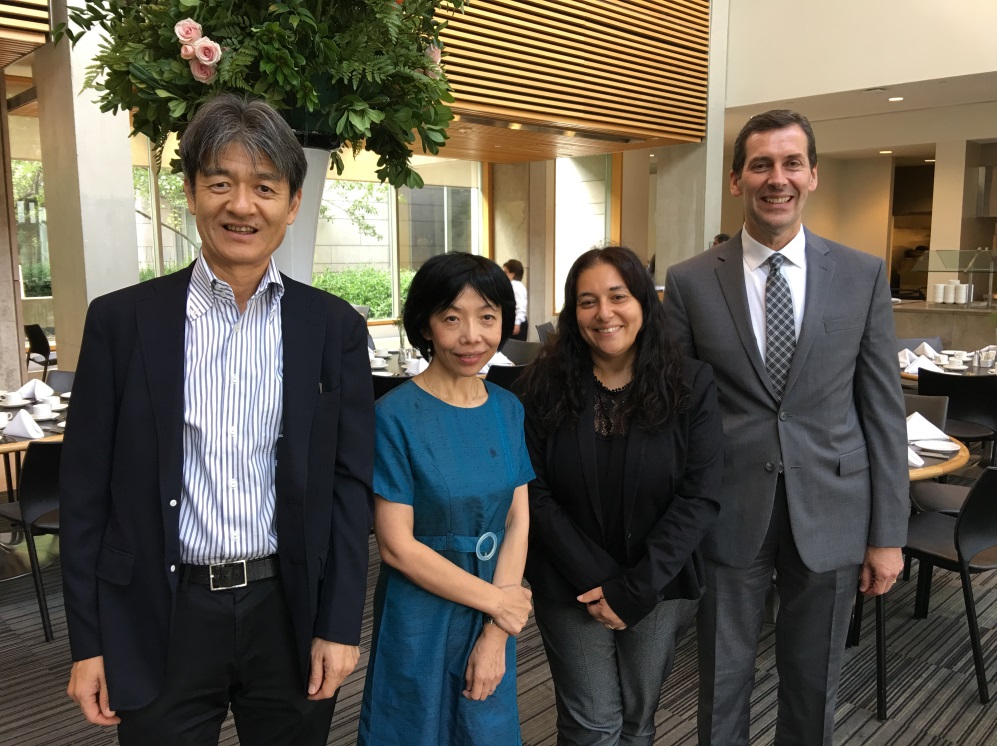 STA Travel Japan – Reiko Kamenami, Coordinator for Dokkyo University Spring Break Immersion Program (SBIP)
STA Travel is one of the world's largest travel companies for students and young people, with over 200 branches across 12 countries
STA Travel Japan is the agency that works with Dokkyo University for coordinating the students' stay for YUELI's SBIP
SBIP is a four week short-term program and is traditionally popular among Japanese university students and high school graduates who would like to experience Toronto during winter (February), learn Academic English and enjoy sociocultural activities
This is a new partnership
MGU is a private Christian university in Tokyo and Yokohama, Japan
MGU previously had a delegate from the Faculty of Law visit York and YUELI; Prof. Yasushi Higashizawa
MGU is considering sending students to YUELI for upcoming immersion programs
Kyoto Tachibana University (KTU) – Prof. TBD – Long-term partnership for Academic Program (AP) and YUBridge
KTU is a private university in Kyoto, Japan
KTU is considering a long-term partnership for YUELI's AP and possibly YUBridge
YUBridge is a pathway program that allows students to receive a conditional offer from York University undergraduate degrees, and take both Academic English classes at YUELI and for-credit courses in Liberal Arts, Science, Engineering or Health at the same time
YUELI continues to strengthen these and other partnerships across the globe, positioning York at the forefront of international educational exchange.