Amplify your digital voice with the content consumers crave
The audiences you need to reach with your digital marketing message are more savvy than ever.  No longer satisfied with hearing from you in traditional ways, they have touchpoints with you across countless media channels—many of them highly personalized to their tastes and content preferences. Knowing how and where to engage your audience with a consistent stream of relevant, persuasive content has become an integral skill demanded of anyone working in digital marketing. The high level of specialization required to do this effectively is the reason employers struggle to find qualified content marketing experts.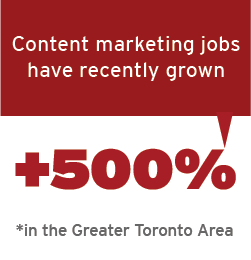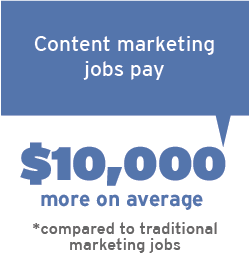 Learn to create killer content (and put it to use)
Content marketing expertise builds upon your existing marketing skill set, launching your career forward while keeping you at the forefront of the digital marketing industry.
It's time to prove your content marketing skill to the world.
Created in collaboration with industry leaders, the 3 course Certificate in Content Marketing not only teaches you the fundamentals of strategy and technical expertise, but it also gives you the opportunity to work on real-world projects with actual companies. You'll have the chance to practice the core job skills top employers demand when hiring content marketing professionals and graduate with a portfolio of project work, which you can use to land your next job.
You'll gain in-depth content marketing knowledge, including:
Content marketing strategy
Managing risk
Editorial planning
Copywriting for web
Content curation
Content mining
Consumer research
Digital storytelling
SEO (Search Engine Optimization)
Influencer marketing
This knowledge, paired with your portfolio of project work, puts you ahead of the pack for your next job. It's the closest thing to your career going viral.
Program Delivery
We know that fitting continuing education into your schedule isn't easy. So, we make it easier by offering a flexible study format that works around your commitments.
The Certificate in Content Marketing is a 6-month part-time program, taken mostly online. You'll come to our Keele Campus in Toronto, ON for three 3-day weekends over the course of the entire program. This format allows you to easily balance your studies with your work and home life.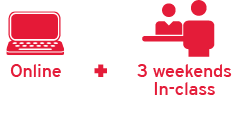 Finish in 6 months
The Certificate in Content Marketing is ideal for anyone who currently works in marketing, or is a writer or creator of media.
This program can enhance the careers of people with experience or educational background in:
Marketing
Business
Copywriting
Communications
Journalism
By the end of this program, successful students will be able to…
Perform as a strategic content marketing specialist
Develop a content marketing strategy that aligns with their organization's goals
Use social media and digital content to grow and engage with their audience and build their business
Create and optimize content for a variety of channels
Apply content amplification strategies to reach and engage a wider audience through search, display, social, editorial, email techniques, earned vs paid vs owned media
Make data-driven decisions across all digital platforms by using metric reporting and measurement to guide their marketing strategy
Examine digital governance frameworks and risks
Build a portfolio of work to demonstrate their knowledge and skills
Upgrade cross-functional job skills that top employers are looking for
Planning and Analysis for Content Marketing
Content Creation
Content Promotion and Amplification
Course info subject to change
Program policies will be posted soon.
You may also be interested in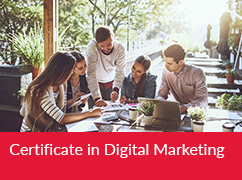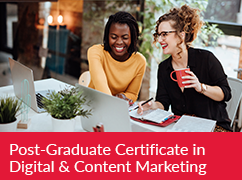 Program schedule will be posted soon. Please check back later or
Register for this Program