Congratulations to Victoria Granova, an alumna and instructor at the York University School of Continuing Studies, on being named one of this year's top 100 most powerful women in Canada by the Women's Executive Network (WXN).
The Top 100 Awards, which were launched in 2003, celebrate the incredible accomplishments of Canada's top female executive talent as well as their organizations and networks.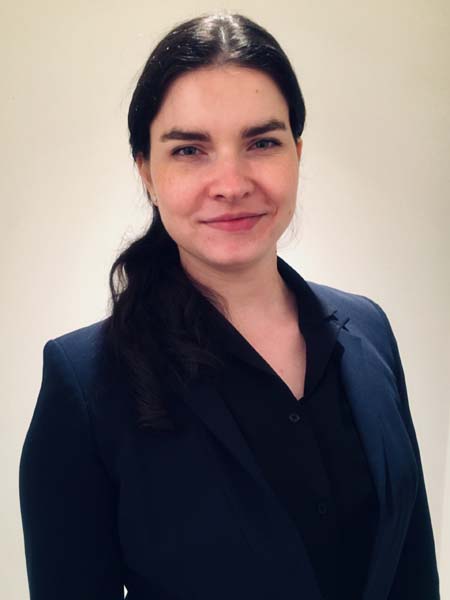 Victoria won in the BMO Stem category, which recognizes women in STEM roles who are challenging the status quo for knowledge and female empowerment.
Victoria Granova is an alumna of the Schulich School of Business and the York University School of Continuing Studies' Cyber Security Program. Shortly after graduating from the School, Granova launched a successful career in cyber security, working at a major Canadian bank as an information security consultant and earning her Certified Information Systems Security Professional (CISSP) and Certified Information Systems Auditor (CISA) designations.
Today, Victoria is an industry leader, educator and passionate advocate for diversity and gender inclusion in the cybersecurity industry. She is a security technical program manager at Amazon Web Services (AWS), managing global vendor security, as well as the founder of CyberToronto, an edtech startup.
Victoria later returned to the School of Continuing Studies to share her expertise and wisdom with students as an instructor in the Cyber Security program she graduated from. In addition to York, she is also an instructor at Queen's University and Toronto Metropolitan University, teaching enterprise cybersecurity and financial data privacy.
On top of all of that, Granova is a PhD student researching human-centric cybersecurity at Toronto Metropolitan University's Cybersecurity Research Lab.
Victoria is one of many success stories at the School over the nearly 10 years since its founding. The School's programs are designed to allow professionals the opportunity to upskill into more senior roles or reskill to pursue a new career trajectory in in-demand and emerging fields.
The School of Continuing Studies helps students achieve this by offering a curriculum that focuses on real-world experience and critical skill-building, which employers value when hiring and promoting in today's competitive job market.
The 2023 winners will be celebrated in person at the 21st annual Top 100 Awards Gala, hosted at the Fairmont Royal York Toronto on Nov. 30.
Congratulations to Victoria Granova on this achievement. And congratulations as well to the six other York alumni and faculty who were also named the 100 most powerful women in Canada this year.
You can learn more about the School's suite of cyber security offerings and how it can lead to a successful career in this in-demand and ever-growing field.