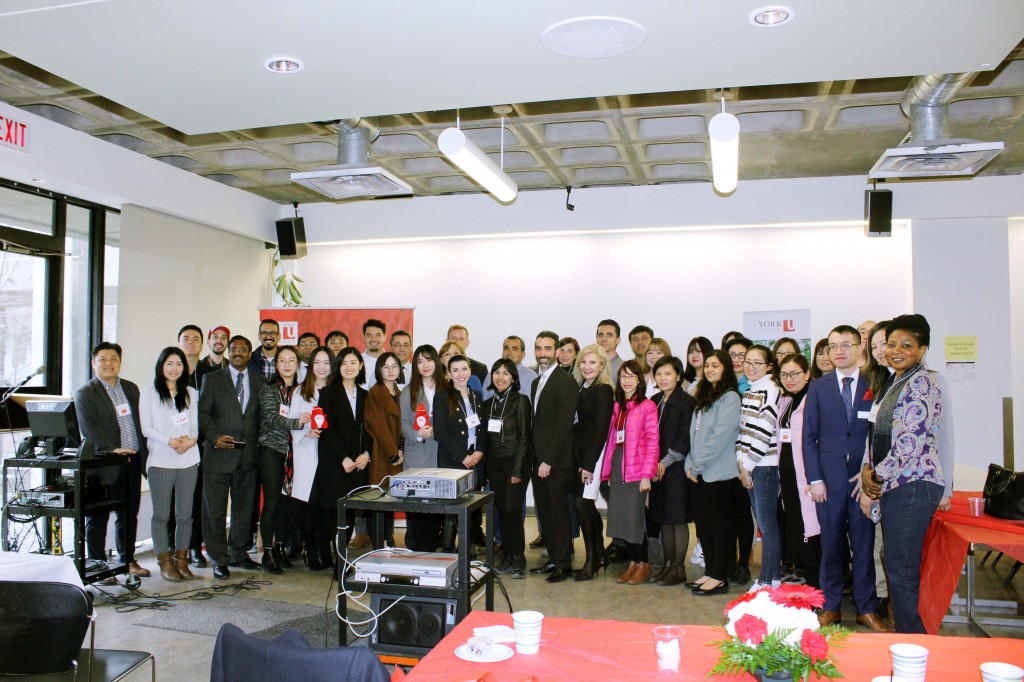 On April 25th, York University welcomed a larger than ever group of excited international recruitment agents to our Keele Campus for FAM (Agent Familiarization) Tour 2018—an engaging event that strengthens York's internationalization efforts and forges lasting relationships with key agencies all over the world.
Hosted and organized by York University English Language Institute (YUELI), part of the School of Continuing Studies, the event attracted 44 agents from 31 agencies representing 16 countries, including Colombia, India, Iran, Vietnam, Japan, Saudi Arabia, Latvia, Estonia, Lithuania, Ukraine, Russia, Brazil, Panama, Nigeria, and Indonesia.
Isaac Garcia-Sitton, Director, International Education & YUELI was on hand to speak to the agents, kicking off a packed day of information sessions led by key members of the York University community and a walking tour of the campus. The day culminated with a vibrant networking reception at Lions Stadium.
"YUELI, like Toronto and Canada as a whole, is very open to people of all backgrounds," says Garcia-Sitton. "We pride ourselves on our diversity of cultures, and more importantly, of thought. This exchange of experiences and ideas are what enable Canadian society to progress, become, and remain one of the most livable places in the world – and our Institute is very much a microcosm of our country."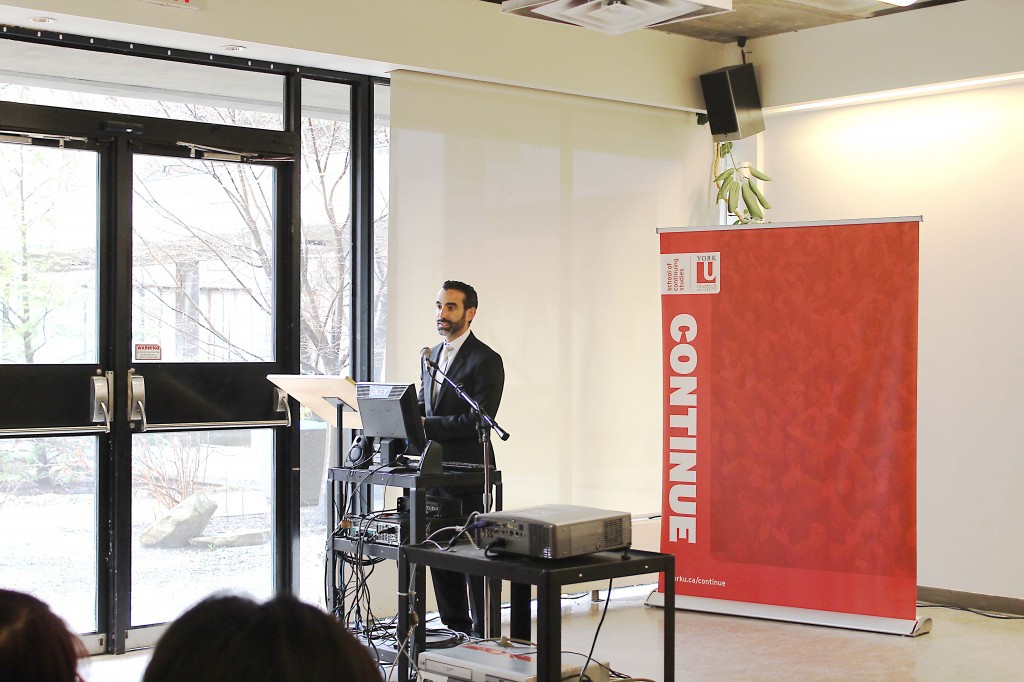 This isn't the first time YUELI has rolled out the red carpet for a FAM Tour event. FAM Tours, a key part of the ICEF North America Workshop series of flagship events, have proven to be a hugely successful way to create meaningful connections with the agents who will ultimately play an integral role in sending qualified, successful international students to York University. These relationships are critical in supporting a diverse international student body, and are a key contribution YUELI continues to make to the York community. In its seventh year, the ICEF North American Workshop series has quickly emerged as Canada's leading education networking event.
"The York University FAM Tour was one of the most enjoyable educational events that I have attended in the last couple of years," says Nina Liu-C., owner of Blossom Education Services and an agent in attendance. "It's informative and it's fun! Most of all, the programs at YUELI are highly specialized for all levels of learners."
As our community of international students continues to grow and become more diverse, YUELI will continue to play a leading role in attracting students from around the world, creating a proven pathway for these students to continue their studies at York.