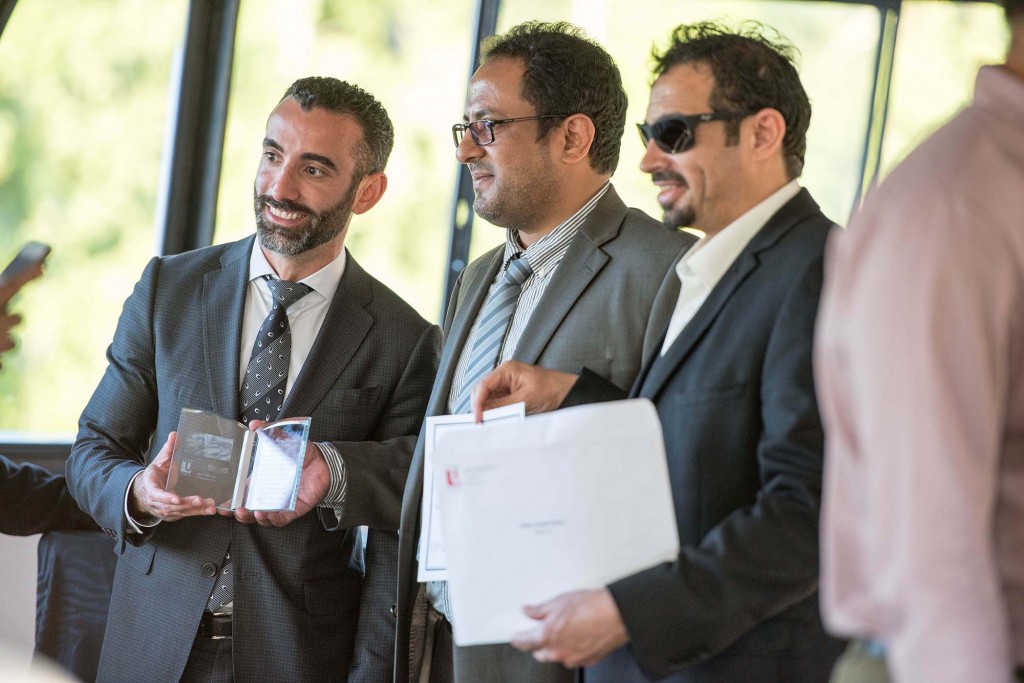 On July 5th 2017, the first cohort of 59 Saudi principals, counselors and teachers graduated successfully from the new 'Building Leadership for Change through School Immersion' program, created through an innovative partnership between the York University English Language Institute (YUELI) and the Toronto District School Board (TDSB).
This group of graduates is likely to be the first of many, as YUELI continues to attract top international professionals looking to improve their professional English proficiency.
Over the past 30 years, Canada has become an educational hub for Saudi professionals. Approximately 4000 Saudi physicians completed their training in Canada, and in 2010, more than 900 Saudi doctors trained here ─ more than in any other country in the world.
The positive outcome of this new program follows this trend in international professional and educational exchange, reinforcing positive and cordial relations between the two countries. Thanks to all partners in this initiative ─ the Saudi Arabian Cultural Bureau, the Faculty of Education and TDSB ─ YUELI delivered proficiency-appropriate language training and organized individualized guidance through the Faculty of Education and school immersion at leading TDSB schools from January to July 2017.
The goal of the Building Leadership for Change through School Immersion program is to exchange knowledge, skills and approaches of Saudi education professionals through university-guided immersion in successful schools in Canada. The Office of Professional Learning at York University's Faculty of Education supported the individual guidance through mentorship, coaching and collaborative inquiry led by York instructional leaders.
The participants were also able to gain insight into cutting-edge programs at TDSB and learn what makes it a world leader in public education.  During the 6 months of the program, the teachers were given an opportunity to observe, analyze and discuss lessons taught by experienced mentor teachers; and gain hands-on experience being immersed in an authentic and well-respected Canadian classroom setting.
The graduation farewell ceremony was attended by Saudi Arabian Cultural Bureau representatives led by Dr. Ali Saleh Ben Naser Alkaladi, Head of Universities & Government Agencies Students Department, International Education Coordinator of Faculty of Education at York University, Rick White and Central Coordinating Principal, TDSB, Norbrert Costa.
The graduates presented both Director, International Education and YUELI, School of Continuing Studies, Isaac Garcia-Sitton and  Associate Director, Academic Program, YUELI, Ben Collins with a plaque of appreciation thanking YUELI for "…the continuous support and invaluable help in exploring [their] future path to success…" Garcia-Sitton thanked and congratulated the graduates on their outstanding contribution and noted that "Building Leadership for Change through School Immersion truly marks the beginning of a long friendship in training, integration of ideas, and in the furtherance of the two countries' shared goals."
YUELI is currently building on this success by welcoming a second iteration of approximately 50 English and non-English teachers this fall, with Garcia-Sitton leading negotiations with the Saudi Arabian Cultural Bureau and the Saudi Ministry of Education regarding a second cohort of Saudi educators.