At the School of Continuing Studies, we know that the COVID-19 crisis has taken an emotional and mental toll on many of our students. In this time of uncertainty, Continuing Studies students are dealing with many concerns, such as keeping up with their studies, their health and well-being, finding employment during a  time of crisis, or, for students studying away from home, struggling with being separated from their friends and family.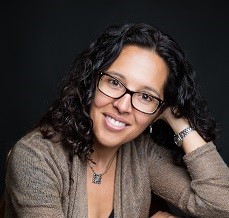 To support our students during this time, School staff organized an Online Speaker Series to help keep students engaged, optimistic and to continue to add value to their educational experience with us. The first two series talks were titled "How to Stay Mentally Healthy During a Time of Crisis" and "How to Get Out of Your Head (and maximize your creativity)".  
The first Speaker Talk was presented by Janet Melo-Thaiss, a York University Contract Faculty member and instructor with extensive experience in mindfulness and helping students manage stress. During the session, students had the opportunity to connect with each other, discuss their fears and anxieties, and offer tips for the group on how they cope with the stress of social distancing. Janet then discussed how they can develop mental toughness in difficult times, and how, with practice, they can turn negative thought patterns into positive ones. At the end of the session, she recommended a list of positive, inspirational books and films to help the attendees maintain a hopeful outlook.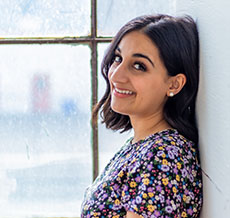 The second talk on creativity was led by Neha Kohli, a comedian, writer, actor, CPA and instructor, who helped students cope with stress in a different way – by tapping into their creative energy. She discussed tips and tricks to get unstuck and  how  students can infuse some much-needed creativity in all aspects of their lives. Neha also used her extensive Second City Improv experience to get participants involved in several fun creativity exercises.  
A third session, "Job Searching Amid COVID-19 – Career Chat" has been scheduled for May 13 and more are in the planning stage.  
The School's Online Speaker series is one of several initiatives the School has begun to offer support and guidance to the York Community, as well as people across the country. These initiatives include a bursary for current students, the Continuing Studies Emergency Benefit for prospective students, and the School's LetsContinYU service campaign on social media, which gives Canadians access to timely expertise from instructors and industry leaders during the pandemic. 
You can learn more about these initiatives and stay up to date on all the School's activities by visiting our blog page or by following us on Facebook, Twitter, Instagram and LinkedIn.