Toronto's creating more tech jobs than Silicon Valley — which means opportunities for young professionals and seasoned experts alike.
The world of work is constantly evolving, and the growth of the tech industry is showing no signs of slowing down. In fact, Toronto is creating more tech jobs than Silicon Valley, up 52 percent in the last 5 years!8 This growth makes tech a booming industry for young professionals just starting out and for seasoned experts exploring new career paths.
These jobs are some of the most in-demand and on-trend careers today. If you're looking to take your career in an exciting new direction and to keep up with the future of work, continuing professional education could be the key to your success.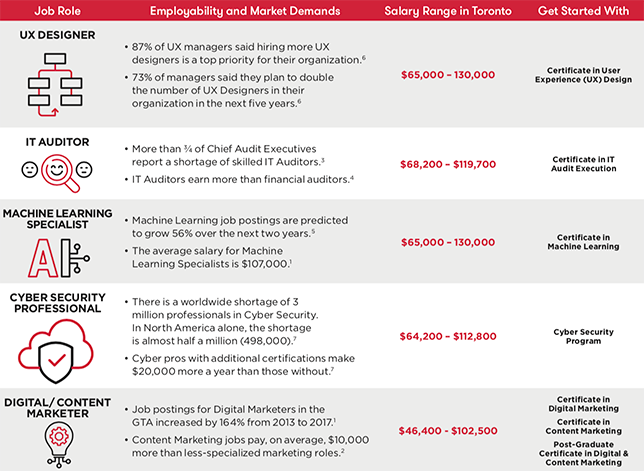 The job market is changing fast and employers are demanding more from their hires. This year, join the skills revolution.