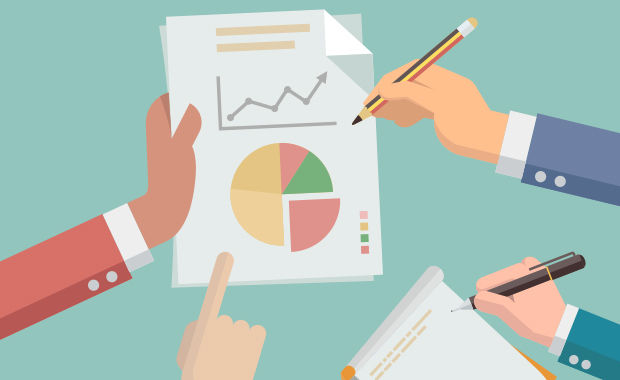 Nadine Petsche loved working with numbers so she thought accounting would be a good career fit — and she was right. Almost 30 years into her career, she is singing its praises. Read why Petsche recommends those interested in accounting pursue continuing education as a way to further develop their skills.
Petsche, now Ontario's Director of Accounting Policy and Financial Reporting, says she has found great satisfaction in being able to help others make informed business decisions throughout her career.
Petsche notes how accountants can pursue opportunities in the public or private sector, at home and abroad, and can take on various levels of responsibility and influence.
"In addition to the flexibility that a career in accounting provides," she adds, "it is also a fairly well-compensated profession."
Petsche recommends that accountants embrace continuing education as a way to stay relevant in the workplace and valuable to their employers.
The benefits are undeniable
"For someone already working in the field, pursuing an accounting certificate may be an ideal way to demonstrate a personal desire to contribute more to the organization or aspire to a more senior position.
"An accounting certificate from a respected institution, combined with relevant practical experience on your CV are important considerations in the job selection process."
Just as accountants benefit from these programs, so do other professionals who want to transition into accounting or just broaden their skill set.
"In a competitive job market, and with disruptive technologies making an impact on nearly every industry, employers are looking for people who regularly invest in their skills and knowledge, and are ready and able to adapt," says Tracey Taylor-O'Reilly, founding Executive Director of the School of Continuing Studies at York University.
She and her colleagues oversee the Post-Graduate Certificate in Accounting, which is geared primarily toward people who have a diploma or degree in another field and are seeking solid grounding in accounting fundamentals — along with other skills that are critical to getting hired or promoted.
Included among those skills are problem solving, business acumen, written and verbal communications, and emotional intelligence to name a few.
Flexible learning options
Certification programs can give students the skills, credibility, and authority they need to pursue entry- and mid-level positions in accounting and finance.
Noting that not all positions require a Certified Professional Accountant (CPA) designation, Petsche advises potential students to take their career aspirations into consideration when deciding which accounting certificate to pursue.
The school's administrators realize most professionals lead busy lives so they have taken steps to ensure curriculums are flexible while preparing graduates for the next step in their careers. Students can pursue their studies in class, online, or a combination of both. Because students progress through the programs as a group, instructors are able to incorporate projects that practice skills learned in previous classes and enhance the professional competencies employers seek when hiring and promoting.
"I encourage employees to proactively seek out opportunities to further develop their skills and to demonstrate their competencies," says Petsche. "It's important to continue to grow throughout one's career."
RANDI DRUZIN, ca.editorial@mediaplanet.com
Read the original article at Media Planet: Careers and Education.
Image Credit: Media Planet