Family Mediation Program Manager Sean Woodhead and Riverdale Mediation President Hilary Linton announce internship partnership for Family Mediation students
The School of Continuing Studies and Riverdale Mediation Ltd. have entered into a partnership that enhances access to mediation placements for recent graduates of the Certificate in Family Mediation at York University. Through this partnership, which is the first of its kind in Ontario family mediation, Riverdale Mediation Ltd will offer an interview for placement for eligible graduates of the Family Mediation Program who meet specified GPA and academic excellence requirements. As training and supervised mediation experience are vital for becoming a professional family mediator, this new initiative facilitates access to a high-quality experience for Family Mediation students.
"As both a provider of government-funded family mediation services and of private training and internship opportunities, I am honoured to work with York to help set high standards for new family mediators in Ontario and to enhance work opportunities for those entering the field," says Hilary Linton, President of Riverdale Mediation.
"We are excited to begin offering students some pathways between our program and practical placements in the community," says Sean Woodhead, Program Manager for the Certificate in Family Mediation. "By partnering with Riverdale Mediation, a well-established business that works closely with providers of court-connected mediation services, we are glad to support our graduates in getting the practical experience necessary to successfully enter into the field of practice."
Today, more families are turning to mediation instead of litigation to resolve their issues. In 2018, the federal government tabled new legislation (Bill C-78) that encourages the use of non-litigation processes, such as mediation, for resolving family disputes. Woodhead states, "We know empirically that, for many families, mediation produces outcomes that are more sustainable and mutually beneficial than litigation. As a result, there is a greater demand for qualified professionals who can facilitate the process of helping families make good decisions for themselves and each other."
The Certificate in Family Mediation is the only family mediation program in Ontario delivered by a postsecondary institution. Many graduates come from a variety of fields including but not limited to law, social work, health and human services, and education.
About the York University School of Continuing Studies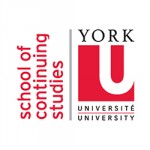 The York University School of Continuing Studies provides meaningful continuing education opportunities which combine theory with practical application. Our programs are designed to develop well-rounded professionals that employers value, with both the deep discipline-based knowledge and the broad cross-functional skills required to communicate and be effective within a multidisciplinary team. With innovative programs designed to prepare graduates to thrive in emerging careers, York University is preparing Canada's labour force for the future of work.
About Riverdale Mediation

Riverdale Mediation provides separating and divorcing couples with family mediation, arbitration, and parenting coordination services. These services support clients in negotiating a separation agreement that can keep costs down, reduce conflict, and settle cases out of court. Riverdale Mediation is also a private training provider in Toronto. Riverdale's Internship Program offers its interns broad exposure to the diverse field of family mediation and includes work with mediators who are family lawyers, mental health professionals, both in the court-connected context and in private practice.