Big Data Virtual Open Class: Data Analytics Using a Capabilities Lens (On-Demand S23)
Watch Instructor Mark Peco in this on-demand Virtual Open Class, where you will learn to apply a capability-based framework to develop plans for implementing data analytics solutions from a business-value perspective. This class has been designed so that you will:
– Identify and describe the capabilities of data analytics
– Develop an implementation plan using Capability Maps
– Translate the Capability Map into required software components
– Assess the completeness of your selected solution
Don't miss out on this opportunity to learn about data analytics and how it can serve you and your organization.
About the Speaker: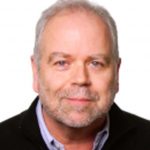 Mark Peco, Principal Consultant, Camar Solutions Inc
Mark is a leader, consultant and educator in the fields of business intelligence and data analytics. In the corporate education area, Mark has developed and delivered many courses on topics related to big data, data provisioning, data quality, data governance, analytics and business intelligence. His domain experience is primarily in system operations, commercial transaction control and asset management. As a Certified Business Intelligence Professional (CBIP) at the Mastery Level, his expertise has been demonstrated in the areas of analytics, information management and team leadership. Read his full bio here.
Related Events