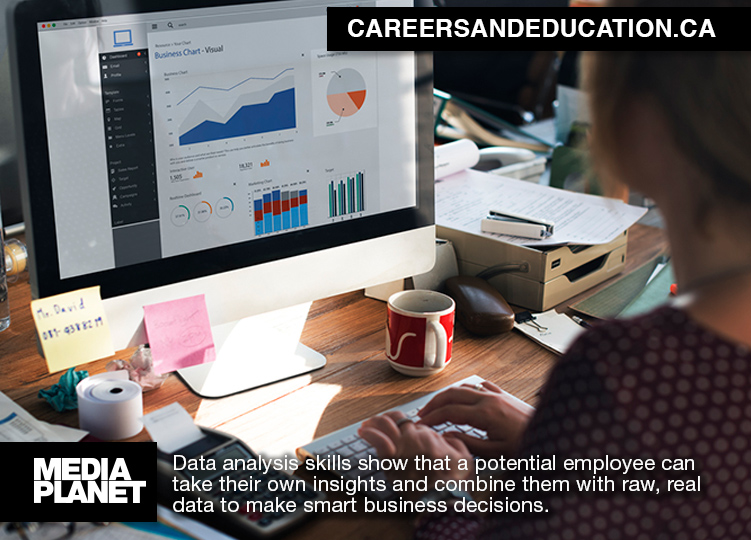 INDUSTRY INSIGHT: Tim Wottoon shares how data analytics helps him understand his business.
For tech entrepreneur Tim Wootton, data analytics are the secret to understanding what makes his business tick.
Wootton is the CEO and founder of Rover Parking, a Toronto-based app that connects people with empty parking spots with people looking to park.
Rover's success is driven by customer data analysis. Everyone at Rover does some level of data analysis, and for a startup executive like Wootton — it's an everyday duty.
"Half of our job is making data-driven decisions so our dollars get us to where we need to go," he says.
Here are four reasons why you should consider adding data analytics to your career skill set:
1. Data analysts discover what works and what doesn't
Using data analytics to identify critical obstacles and opportunities for growth allows you to narrow in on your costs, how your customers respond, and how you can make smarter business decisions.
"They really help you figure out where your hurdles are," says Wootton. "If you really dig into the data, you really understand what your true problem is," says Wootton. It's about "measuring the right analytics," Wootton says. "Not everything."
2. Data analysts are experts with the true costs of running a business
Budgets aren't infinite. Whether building a business from scratch or working for an existing company, you need to use your budget in the smartest way possible. That means understanding where your money is being spent down to the last cent.
Trained data analysts can zoom in on the true costs of doing business and find ways to save money and spend it wisely.
3. Data analytics skills are noticed by employers
Wootton says having data analytics skills means more than being simply "analytical." Data analysis skills show that a potential employee can take their own insights and combine them with raw, real data to make smart business decisions.
4. Data analytics is a field with massive growth potential
Researchers contributing to the Closing Canada's Big Talent Gap study and paper estimate that 150,000 data analytics professionals are needed to fill roles in Canada.
Because of the special B2C relationship that new technologies are bringing to all companies — from tech startups to traditional businesses — data analytics skills will continue to be in demand.
An education in data analytics can get you ready for a career with real growth potential. As more companies sharpen their focus on data analytics, you can prepare by gaining formal certification.
ROB CSERNYIK, ca.editorial@mediaplanet.com
Read the original article at Media Planet: Careers and Education.