Broadcast your brand. The world is waiting.
Managing a brand's reputation in the public eye is no simple task. Whether you're responding to a last-minute media inquiry, dealing with negative publicity, or monitoring the web for newsworthy content, the message is clear: to succeed in public relations, you need to be strategic and quick to adapt to new trends and technology. Top public relations executives agree that career success means being an incredible storyteller and trusted strategic business advisor—Someone who can leverage emerging technologies and critical thinking to build lasting relationships with stakeholders. This shift in skill demands is why top companies are struggling to hire and keep the right public relations professionals.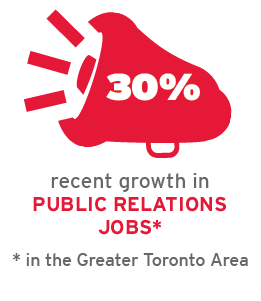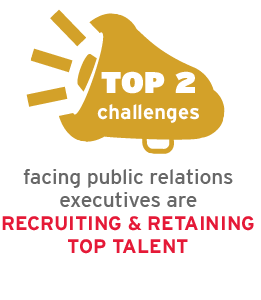 "This program is perfect for recent graduates who want to enhance their current skills and desire the opportunity to learn directly from instructors who are currently professionals working in the field."

- Christine Bernard, Communications Manager, Shaw Communications (Instructor)
Use the technology you need to get the public opinion you want
Using the right tools at the right time can mean the difference between a media firestorm or the recruitment of countless new brand influencers to support your cause.
Created in collaboration with industry leaders, the 8 course full-time Post-Graduate Certificate in Public Relations gives you the expertise to broadcast your brand message to the right audience, at the right time, using both traditional and digital media. Real-world project work with actual companies will give you the chance to learn and practice effective public relations strategies, business principles and stakeholder relationship management, as well as how to respond to crises and manage brand reputation. All this, while building the core job skills that top employers are looking for when hiring for public relations jobs.
You'll gain in-depth public relations knowledge, including:
Public relations fundamentals & strategy
Digital storytelling
Marketing principles
Internal communications
Data analytics
Effective writing
Presentation skills
Reputation & crisis management
Media relations
Stakeholder engagement
In public relations, it's all about the story. Make sure the story of your career is a success.
"This program uniquely provides students with theoretical foundations for success in communications, reputation and corporate affairs, combined with practical knowledge, real-world insights and best practices. Graduates will have the right blend of skills required to excel as a public relations professional in an evolving industry."

- John Crean, Managing Director, Teneo Holdings (Advisory Council Member)
Who should take this program?
The Post-Graduate Certificate in Public Relations is ideal for recent degree graduates and  international students who want to a comprehensive foundation in public relations.
This program can enhance the careers of people with experience or educational background in:
Business
Liberal Arts
Communications
Journalism
Media
Political Science
English
Marketing
Program Delivery
The Post-Graduate Certificate in Public Relations is an 8-month full-time program. You'll come to our Keele Campus in Toronto, ON to attend class 4 days a week for 3 hours each day.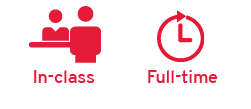 Finish in 8 months
Optional Work Placement
After your courses are complete, apply what you've learned with an optional 8-week work placement at a local organization!
Important information for international students
Your time in the Optional Work Placement will count against the total allowable time granted for your work permit (if applicable). For example, if you are granted a 12-month work permit, you will only have 10 months of eligibility after the work placement is complete.
Shari Balga
Account Director, Edelman
Priya Bates
President, Inner Strength Communications
Amy Cairncross
SVP Communications, RBC
John Crean
Managing Director, Teneo Holdings
Nikki Laoutaris
Communications Manager, Lift&Co
Anne MacLennan
Chair and Associate Professor, Department of Communications, York University
Rhonda McMichael
Executive Lead, Strategic Engagement, Government Relations Office, University of Toronto
Joanne Rider
Owner, Rider Communications (former Chief Spokesperson and Director, Media Relations, York University)
Candice So
Senior Communications Manager, Rate Hub
Christine Bernard, M.C.M
Christine is a results-oriented communications professional with more than seven years of experience, specializing in internal communications. She is currently a Communications Manager for the Wireless division at Shaw Communications and has a firm grasp of corporate messaging, branding, event planning and leadership communications. Christine has always been passionate about the telecommunications industry and enjoys enhancing employee and customer engagement through internal and external communications, along with testing new products and services. She has had success facilitating the development of employee communication initiatives including leadership blogs, vlogs, town halls, emails and speaking notes, as well as identified communication gaps between management and front-line employees. Her work has resulted in new processes that better support internal stakeholders in day to day operations.
Lonny Kates, M.C.M
Lonny is a seasoned communications professional with more than 16 years of experience in public affairs, media relations, project management and strategic communications. He has held various communications positions within the Federal Public Service and is experienced in working with senior executive levels, including the Canadian Prime Minister's Office, several Federal Ministers and senior military officials.  Lonny has had a varied career including working as a television news producer, covering federal elections, Olympics and Remembrance Day Ceremonies. While working for the public service, he was responsible for media relations for the 2010 G-8 and G-20 Summits in Ontario. Since 2014 Lonny has been managing public affairs at the Department of National Defence (DND). In this role he has coordinated communications for national events such as the 2017 Invictus Games, the visits of the Royal Family in Canada, Ceremonial Guard activities on Parliament Hill, and Canada Day celebrations.
Cathy Cowan, MBA
Cathy has worked on high profile PR campaigns with some of the most brilliant brands & marketers in Canada. She's a 20-year PR agency veteran with an MBA, who founded Cowan & Company Communications—a communications agency specializing in premium lifestyle brands—which has been recognized 4 times as IABC/Toronto's Boutique PR Agency of the Year. In addition to winning numerous awards for marketing communications, media relations, special events, publications, social media and social responsibility, she's collaborated with trailblazing brands, including L'Oreal Paris, Kraft, Jamieson Vitamins, Cisco, Expedia, Nintendo and Food Banks Canada. But, ultimately, extraordinary communications results are her driving passion and greatest professional reward. She's thrilled to share these real-world Canadian PR successes and best practices with her students at York University.
Shari Balga
Shari is an accomplished, award-winning and results-driven PR professional with a unique blend of advertising and PR agency, and client-side experience spanning more than a decade. Over her career, she has worked across a number of disciplines including technology, government and the not-for-profit sectors. Shari has a proven record in creating, activating and leading a wide range of integrated marketing communications, corporate communications, issues and crisis management, traditional and social media programs for companies including LG Electronics, PayPal, Sage Software and Hewlett-Packard Canada with demonstrated success in surpassing awareness to target markets and driving business growth. She has a keen understanding of how the PR practice continues to evolve and the skillsets needed to drive the industry forward.
Ancillary and Service Fees 
Application Fee
$79.00
Withdrawal Fees for certificate programs
$100.00 per course
Continuing Studies Student Record Fee
$ 15.00 (plus HST)
Exam/assignment duplication fee
$ 15.00 (plus HST)
Returned cheques
$ 25.00
Certificate replacement fee
$ 52.00 (plus HST)
To be admitted to Post-Graduate Certificate in Public Relations, applicants must have:
minimum of a baccalaureate degree with a minimum of a 60% average (C) or a 3-year Canadian College Diplomas with minimum 'B' or 70% average
official transcripts (International students: please provide original English translated copy of University degree and transcripts.)
completed online application form
completed Statement of Interest
proof of language proficiency (international students only)
Applicants will be notified directly if additional information or documentation is required.
LANGUAGE PROFICIENCY
An IELTS score of 6.0 – (with a minimum of 6.0 in writing and speaking is mandatory) (or equivalent English Language Proficiency Test) is required to be admitted in this program.
Please note that students that are entering our programs with an IELTS 6.0 (or equivalent) will be monitored by the Program Manager.  Students that are struggling will be flagged and will be required to purchase a tutoring package.  Students can expect to pay up to $800 for tutoring support.
| | |
| --- | --- |
| IELTS (Academic only) | 6.0 (with a minimum of 6.0 in writing and speaking is mandatory) |
| TOEFL Paper | 550 |
| TOEFL Computer | 213 |
| TOEFL Internet | 79-80 |
| TOEIC | 670 (Listening and Reading)290 (Speaking and Writing) |
| Cambridge ESOL | First (FCE) – Grade B (scale 173 – 175) First (FCE) – Grade C (scale 169 – 172) |
| PTE Academic | 58 |
| YUELI AP Level | 7 |
| DY Program (Destination York) | Successfully Completed |
We highly recommend that international students submit their applications early to gain entry into the program (many fill up) and allow sufficient time to obtain a visa.
You may be eligible to transfer a maximum of one equivalent course credit from other institutions and receive advanced standing.
Approved courses for advanced standing must meet the following criteria:
There must be 80-90% overlap in content and curriculum, and the same number of hours as the courses offered in the School of Continuing Studies program.
The courses must be at the university level (from an accredited academic institution) with a grade of C or better. College equivalents will be considered.
Courses must be taken within the last 5 years.
All transfer credit applications must include:
an official (sealed) transcript outlining the course completed
Full course outlines must include:

the full course description
learning objectives
assessment and reading materials
weekly content covered
Please note that incomplete packages cannot be reviewed.
Transfer Credit requests can be forwarded to the Program Manager at continue@yorku.ca, or in writing to: School of Continuing Studies, Attention Post-Degree Certificate in Public Relations Program Manager 4700 Keele Street – Room 116 Atkinson Toronto, Ontario M3J 1P3.
You should be making every effort to meet York University's General Academic Regulations, as well as each of your courses' requirements. This includes attendance, assignments, and tests/exams. We understand, however, that unforeseen circumstances arise that may force you to miss an exam. If that's the case, you must contact your instructor before the scheduled exam date by email. Please include your full name, student number, and the reason for your absence in the message. You must also provide valid documentation (i.e., a doctor's note, death certificate, court/legal documentation, etc.) immediately following your return before alternative arrangements can be made. Please note that valid documentation has to be applicable to the assessment date.
If possible, please contact your instructor before the class. In your message, be sure to include your full name, student number, and the reason for your absence. You'll then be required to make arrangements with your instructor to make up the missed hours.
Like our students, York University instructors work hard to make it to every class on time. However, should he or she be forced to cancel your class due to an absence, you will be notified via email as soon as possible by the School of Continuing Studies. Instructor absences will also be posted on the course website on the Moodle learning management system in the course announcements section. Upon the instructor's return to class, make-up class details will be discussed.
If the University is open, classes will be running. If the University is closed, classes will not be running. Any missed classes will be rescheduled. University Closures/Class Cancellations: (416.736.5600 OR www.yorku.ca). While this is rare, weather and/or other emergencies do occur that require us to suspend our operations. While every effort will be made to contact students, this is not always possible. If you are unsure of whether the course is running, please call the University's weather/emergency information line, or check our Twitter feed (@Continue_YorkU).
The School of Continuing Studies reserves the right to withdraw or cancel programs/courses, and students will receive a full refund of fees paid. The School of Continuing Studies reserves the right to alter fees, other charges, and course dates, times, locations, and/or instructors as needed. Please note that the School of Continuing Studies is not responsible for travel cancellation charges that students may incur.
Students registered in a program offered by the School of Continuing Studies may withdraw from the program. However, they are strongly advised to consult with the Program Manager before a final decision is made. A full refund is granted only when the School of Continuing Studies cancels a program. Refunds will be issued by the method of payment that was used (credit card, cheque if original payment was money order and Wire Transfer). Withdrawal requests must be submitted on the official School of Continuing Studies Withdrawal Request Form to the School of Continuing Studies and subject terms listed in the table below.
Notice of withdrawal will be printed on the Official Income Tax Receipt.
Domestic Students
International Students*

Up to the initial application deadline, a full refund is permitted minus a program fee of $250.
After the initial application deadline, a refund is permitted less
o a program fee of $250 and
o $100/course.
After program start date, no refund is permitted.

Up to the initial application deadline, a full refund is permitted minus a program fee of $250.
After the initial application deadline, $4999 will be retained by the School, which includes a program fee of $250.
After program start date, no refund is permitted.
* Exceptions: VISA denials or students who have not obtained visa by the visa deadline date receive full refund minus a $250 program fee. The School of Continuing Studies would be pleased to defer the registration to the next session date.
If you do not pass a course you will still be permitted to continue in the program but will have to repeat that course with another cohort.
Students can use laptops and other electronic devices during class. Out of respect for your instructor and fellow classmates, please reserve the use of electronic equipment during class time for academic purposes. Instructors reserve the right to ask students to leave the classroom if they do not comply with this practice.
Students are not permitted to record lectures or take pictures without the consent of instructors and/or fellow students. We ask that students not post course content on external websites. Students who are registered with Accessibility Services and have accommodations approved for recording lectures are permitted to do so with the instructor's knowledge.
The School of Continuing Studies works in partnership with York University's Student Accessibility Services to support our students.  Students who need special accommodations must be assessed by Student Accessibility Services before alternate arrangements can be made.  Please visit their website (https://accessibility.students.yorku.ca/) for details on how to register with their department.
In the spirit of Ontario's Freedom of Information and Protection of Privacy Act (FIPPA), York University and the School of Continuing Studies work to ensure that instructors and participants acknowledge and respect the privacy and confidentiality of personal information that may be presented in the context of instruction. Instructors will document the amount of personal information that is collected, used, or disclosed in their sessions, and will ensure that all identifying personal information is omitted from all written documents. To maintain privacy, students should not bring or share personal or other confidential files or records with the class. We are committed to protecting your privacy and your financial security, and we do this in several ways:
Your credit card information is never received or stored by our system. Only your financial institution has access to your credit card information.
Your Student Portal is password-protected. To access any personal and academic information, you must enter your username and portal password.
Students and instructors are expected to maintain a professional relationship characterized by courtesy and mutual respect.
It is the instructor's responsibility to maintain an appropriate academic atmosphere in the classroom.
The instructor will decide whether such an atmosphere is no longer present in a class, and is trained to take appropriate steps to return to a professional environment.
If you feel this policy has been violated, you should notify your instructor as soon as possible. You may be asked to provide a detailed written description of the complaint to the instructor. The instructor may take measures they feel are appropriate to resolve the issue and/or may forward the complaint to the School of Continuing Studies for review. Please refer to the full policy document on the York University website at: http://www.yorku.ca/scdr/ Please find the Code of Student Rights and Responsibilities here:  http://www.yorku.ca/oscr/pdfs/CodeofRightsandResponsibilities.pdf
Apply for this Program