Enter the business world faster than ever
Imagine earning a valuable business credential without ever setting foot in a traditional classroom. Our online Certificate in Business Administration gives you the opportunity to do just that. Offered entirely online, the Certificate takes only nine months to complete. That means in less than one year, you could be qualified for new and exciting career opportunities.
Whether you're looking to build on existing experience or gain entirely new skills, this program will give you the comprehensive business foundation that top employers are looking for. You will learn how to make strategic marketing decisions, and manage people and budgets. You will also study current economic, social, and environmental business trends while simultaneously sharpening your critical thinking, communication, and management skills.
Designed in consultation with senior industry executives, thought leaders, and prominent York University academics, the program will equip you with relevant and in-demand knowledge and all course content will be immediately applicable to your current (or future) role.
Signal to employers that you are ready for a leadership position, and stand out from the crowd, by adding this valuable business certificate to your professional resume.
"This certificate program is the perfect way for someone to learn fundamental business administration skills and combine it with work experience. It is great for professionals who are new or are aspiring to be in a management role and would like to learn core business functions."
Maurizio Bevilacqua – Mayor of Vaughan, former MP and Minister of State for Finance. Advisory Council Member for the Certificate in Business Administration.
The flexibility you need to succeed.
Completing a university program while working full-time can present considerable challenges. With this in mind, we designed this online Certificate to give you the utmost flexibility in balancing your professional and personal responsibilities with your studies. You simply won't find a comparable online program that delivers such a high quality business education in just nine short months.
"It's going to help close a gap for me, that I've always felt I've had, lacking formal business education. I've done professional certifications in my industry, but to me, I still felt like I had a bit of a gap. Closing this gap, I feel ultimately will help build my confidence, or continue to build my confidence. In addition to that, as I continue to build my career, it is going to show evidence that I am passionate about learning, and a motivated leader and that continuous improvement and development is important to me."

Lesley Moulas, 2018 Business Administration Certificate graduate and Vice-President of Customer Experience at Greenwich Associates.
Program delivery.
Our flexible online program is designed to meet the needs of a wide range of students. You will be able to complete the full program entirely online over the course of nine months, without interfering with your full-time work. You can take advantage of audio slideshows and activities every week that can be revisited afterwards.
Who should take this program?
Working professionals seeking to expand their knowledge
New/aspiring managers interested in developing their business acumen
Professionals interested in future leadership roles within their organization
"As someone with an artistic background who has leveraged that creativity into a successful business, I cannot stress enough the importance of having fundamental business knowledge in order to turn artistic endeavours into business realities, to make a living."


Dan Banko, Creative Director, Banko Media
Business Strategy
Examine the external context of business and the challenges of managing in the Canadian business environment. Explore the external context of business considering economic, competitive, labour, technological, societal, global, and political issues. Gain insight into current challenges and opportunities that play a dramatic role in the business landscape and affect business strategy.
Accounting – Analysis & the Use of Financial Information
Explore basic concepts in financial accounting, managerial accounting and their interrelationships to duties and responsibilities of a manager. Gain a critical overview of the accounting process and a broad, conceptual understanding of the role of accounting in modern society. You will study financial statements prepared for external audiences and how those statements contribute to financial decisions and capital markets; and, internal reports that affect managers' day-to-day decisions.
Marketing Fundamentals
Examine fundamentals of marketing theory, concepts and management as applied to marketing's strategic role in meeting customer needs, including product (goods and services), price, promotion, distribution, consumer, segmentation, positioning, ethics, and research to prepare to create a marketing plan.
Human Resources Management
This course introduces you to the basic principles and concepts of human resources management, and provides a context for the challenges facing HR managers in contemporary Canadian organizations. You are given opportunities to identify organizational problems, and to prescribe and implement corrective actions.
Introduction to Project Management
Examine the theory and practice of project management with a problem-solving approach to planning, budgeting, implementing and completing small and large-scale projects. Gain a working knowledge of project management fundamentals and be able to use this knowledge to positively impact workplace projects.
You may be eligible to receive transfer credit if you have taken business courses at another Canadian university.
Transfer credit must meet basic conditions, are subject to approval by the Program Manager, and requests must be supported by documentation.
This is a cohort program with the same group of students travelling through each consecutive course at the same time as a learning community. This is also an integrated program, whereby each new course topic builds upon the previous one. For these reasons, a maximum of one (1) equivalent course taken at another institution may be transferred into this program.
Conditions for transfer of credit
course must have been taken from an accredited Canadian academic institution and noted on an official transcript with a grade of 70% or higher
course must have been completed within the past ten (10) years from the date of registration
course you are transferring must align with one of the following topics:

Introduction to Business
Accounting
Human Resources Management
Marketing Fundamentals

course must have had a minimum of 36 contact hours
Submission requirements
The following is required in an electronic submission in order to assess a transfer of credit:
send an email to the Program Manager noting the topic you wish to transfer, and when and where you completed the course
include an official transcript, demonstrating your completion of the course and your final grade
also include a full course outline (course name, description, learning objectives, assessment criteria, content topics covered, and number of hours)
Assessments may take up to four (4) weeks to process from the time of receipt.
This is a direct enrolment program. Simply register for the program online.
This certificate is designed for adult learners from all walks of life and educational backgrounds. To qualify for admission into this program, you must be:
a mature student (over 21 and out of school for at least 2 years with no significant post-secondary education); OR
have successfully attended at least a year of college or university; OR
otherwise be eligible for admission to the University
If you're not sure, contact us so that we can talk with you about your specific situation.
Have you recently graduated from a non-business field and are looking to differentiate yourself for new and exciting job opportunities in business?
Careers in areas such as:
Marketing
Sales
Administration
Operations
Or, are you looking to broaden your professional working knowledge to become a T-shaped professional? No matter what field your educational background is in, graduating from our Certificate in Business Administration will help you develop the skillset to work more effectively on a cross functional team – leading to more job advancement opportunities.
Qualifications
Specialized university degree (in psychology, English, nursing, etc.)
PLUS
Certificate in Business Administration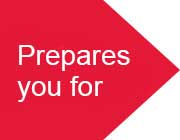 Careers
Front line/management roles in your field
A more well-rounded career, working cross-functionally
Business Administration Advisory Council
Senior executives from many of Toronto's leading organizations help us ensure our graduates have the skills and knowledge that employers value most, including the following:
Gary Spraakman, Faculty of Liberal Arts & Professional Studies, York University
Stephen Gaskin, Senior VP Ontario Region, Scotiabank
Maurizio Bevilacqua, Mayor, City of Vaughan
Anthony Dale, President and CEO, Ontario Hospital Association
Bal Sahjpaul, Senior Director E-commerce, Acklands-Grainger
Roberta Wilton, Chief Executive, The Dunfield Group
Greg Hewitt, Chief Executive Officer, DHL Express USA
Rose Cammareri, Executive Vice President, Retail Distribution, AGF
Faith Tull, Senior Vice President, Human Resources, Randstad Canada
Jeff May, M.Ed, BA (Hons)
Jeff's background in business and human resources management spans more than twenty-five years. In his capacity as an independent consultant, he has worked with some of Canada's most influential companies, completing client engagements in both the public and private sectors. His international experience includes working with post-secondary partners in Indonesia to assist with the development of applied entrepreneurship curriculum and the establishment of community business support centres.
Jeff has taught management development, organizational behaviour, human resource planning and development, and business foundation courses at McMaster and York universities, and at Seneca, Conestoga, and Confederation colleges. He has an undergraduate honours degree in Economics from Laurentian University in Sudbury, and a graduate degree in Education from Nipissing University in North Bay.
Adam Prokop, MBA, MSc, MFin, CPA, CMA, CAIA
Adam has taught and developed accounting, finance, general business, mathematics, supply chain, and operations courses for several years across Canada. He has worked in various sectors including finance, energy, real estate, and government. He currently works as a senior risk analyst and consultant in the real estate industry, as well as a corporate trainer specializing in technical skills development.
Adam holds the Chartered Professional Accountant (CPA, CMA) designation, the Chartered Alternative Investment Analyst (CAIA) designation, a Master of Business Administration (MBA) from McMaster University, a Master in Finance (MFin) from Queen's University, a Post Graduate Diploma (PGD) in Organizational Psychology from University of London, and a Master of Science (MSc) in Supply Chain Management from Wilfrid Laurier University.
Chris Rotolo, MBA
Chris is a data expert: determining its value, monitoring its integrity and managing its performance. After spending decades working in full-service and multi-national marketing agencies, he has turned his passion and experience to helping organizations build positive, long-term relationships with their stakeholders.
For more than ten years, Chris has created, revised and taught a range of courses for Canadian colleges and universities. On his own time, he works with sector development organizations to educate non-profit leaders on best practice. Additionally, he creates and delivers workshops to under-served communities to improve employment opportunities. Chris holds his MBA from the University of Ottawa.
Rehan Sher, MA, MASc, BA (Hons), PMP, CHRL
Rehan is an HR and Project Management Professional with over 20 years of experience.  In January 2014, he became the Founder & CEO of the HR and Project Management Corporation, a global firm specialized in providing recruitment and training services.
Rehan is a part-time faculty member at York University, Humber College, and Lambton College where he teaches HR and project management.  He has an Honours BA in Economics from the University of Toronto, an MA in Economics from the University of Western Ontario, and an MASc in Management Science from the University of Waterloo.  He also has a Master's Certificate in Learning & Development from Schulich's Executive Education Centre and holds both the PMP & CHRL Professional Licenses.
Nadira Singh, MBA
Nadira is an experienced Human Resources and Training professional who has carved out a successful career working with organizations to develop, design, and deliver learning and development activities that support the organization's performance in achieving strategic objectives. Organizations have leveraged her strong understanding of adult learning theory and training methodologies in the development and delivery of comprehensive training curriculum. She is an accomplished instructor and facilitator who lives by the principle of lifelong learning.
Nadira has worked in management for several Canadian organizations. In addition to her role as an educator, she is a business owner and consultant.
Nadira has a Master of Business Administration Degree. She also holds Certifications in Human Resources Management and Training and Development. She is currently working on her Doctor of Business Administration degree.
FAQs
ONLINE FORMAT
This format was designed to make our program accessible to those working full-time, or those who may not be able to complete the course on a full-time basis.
Courses may be completed according to your schedule; there is no "live" requirement.
You will go through the program with the same group of people, allowing for a deeper peer-learning experience.
You will know when each course is scheduled at the beginning so you can plan accordingly.
Courses will not be cancelled, so you can complete the program on time.
You should expect a minimum of ten hours per week to complete your work.
Assignments, quizzes and exams will be done online from the comfort of your home.
The courses are interactive and include case studies, weekly discussions, group work, videos, simulations, and narrated audio and video presentations.
The School of Continuing Studies has a student record review process of students that have completed courses in the previous semester. Students who have successfully completed all the program requirements are eligible to graduate. Students are not required to formally apply to graduate.
Students will have their course grades reviewed by the Program Manager as they approach the end of the program. Students should expect to receive their Certificates by mail.
Students enrolled in all of our Certificate programs have access to the York University Library. Information about the library and other e-resources will be provided in your welcome email.
It is wise to budget approximately $150 — $200 per course. All the books and reading materials will be available at the York University bookstore. You can also order your books online at http://bookstore.yorku.ca/
If you would like to visit the bookstore in person, store hours are as follows:
Monday & Tuesday 9am–7pm
Wednesday–Friday 9am–5pm
Open Saturday for the month of September.
CLOSED Saturday & Sunday.
Students in a cohort travel together through the program, learn through shared experiences as a group, and complete courses in a designated sequence.
The cohort model provides an opportunity to network and build professional relationships that may extend beyond the program. Therefore, the courses cannot be taken at your own pace.
Online courses are convenient but require additional responsibilities. We recommend you consider the following before choosing to study online.
Time-management and study skills are very important in an online course. It's hard to catch up once you've fallen behind. You'll have group members depending upon your regular participation, and assignment deadlines to keep in mind. But if you follow the instructor's suggested weekly schedule, you can stay on track.
In an online course, you'll need to be comfortable with an instructor in the role of course leader/guide rather than lecturer. You'll be absorbing information from readings, discussions, and questions. You'll need to be willing to ask for the help you need from your instructor or TA, from classmates, or from the distance education/technical support.
While online courses are more convenient, they're not necessarily easier. They often require more time than a lecture on campus because you are responsible for managing your learning. When you study online it's easier for other activities to take priority and keep you from getting to your course work.
In an online course, you may be asked to write defensively and argue thoughts and issues as you communicate in the discussion area. You'll need to be ready to share and post your thoughts and opinions with your fellow students in a respectful manner. The benefit is that you can take the time to think about what you are writing.
You will be required to log into the course website on a regular basis. All academic work and communications will be located there so it is important to log in a few times a week.
In order to participate in your online course, you'll need to feel comfortable navigating the course website by using a browser, email, discussions, chats/wikis, and assessment tools. You'll have the chance to learn and practise these skills as you participate in your course.
In order to attend the online program, you will be required to have the following:
A computer
A high-speed Internet connection
A Web cam (for exam proctoring)
To register for the part-time Certificate in Business Administration, register directly online. Review the detailed admission requirements to understand what's required. You may be contacted and required to provide the following:
Official transcripts
Proof of English Proficiency (for international students only)
You will be notified directly if additional information or documentation is required.
You may be eligible to transfer a maximum of one equivalent course credit from other institutions and receive advanced standing. Transfer Credit requests can be forwarded to the Program Manager for approval via email at continue@yorku.ca, or in writing to: School of Continuing Studies, Attention Certificate in Business Administration Program Manager 4700 Keele Street – Room 116 Atkinson Toronto, Ontario M3J 1P3. Prospective students are permitted to transfer one course with approval of the Program Manager (discounted based on cost of course). Approved courses for advanced standing must meet the following criteria:
There must be a 90% overlap in content and curriculum, and the same number of hours as the courses offered in the School of Continuing Studies program.
The courses must be at the university level (from an accredited academic institution) with a grade of B or better. College equivalents will be considered.
All submissions must be sent in writing to the Program Manager along with
an official transcript outlining the course completed
the contact hours
the final grade
the official transcript (sealed)
Full course outlines must also be submitted that contain
the full course description
learning objectives
assessment and reading materials
weekly content covered
Please note that incomplete packages cannot be reviewed.
You should be making every effort to meet York University's General Academic Regulations, as well as each of your courses' requirements. This includes attendance, assignments, and tests/exams. We understand, however, that unforeseen circumstances arise that may force you to miss an exam. If that's the case, you must contact your instructor before the scheduled exam date by email. Please include your full name, student number, and the reason for your absence in the message. You must also provide valid documentation (i.e., a doctor's note, death certificate, court/legal documentation, etc.) immediately following your return before alternative arrangements can be made. Please note that valid documentation has to be applicable to the assessment date.
If you have a concern regarding an assignment, midterm exam, etc., you should first discuss the situation with the instructor. If you are not satisfied with the outcome, only then should you contact the Program Manager.
Students have the option of coming to York University's Keele Campus to write their final exams with their peers or use the services of a virtual proctoring company called B Virtual: – http://bvirtualinc.com/
The final exam on schedule can be found in the course outline.
Online proctoring allows a student to take their exam online from a quiet and distraction-free location, typically their home. B Virtual's certified online proctors help students schedule their exam, test their technology components, and successfully complete their online exam while at home. The various benefits include the convenience of taking the online exam without having to travel to a testing center location. The cost per exam per course is approximately $30–35 US which is not included in student tuition.
Remember, it is your responsibility to contact the Program Manager to discuss accommodations* and procedures related to alternative examinations, or your course instructor in cases of missed coursework, within 48 hours of the originally scheduled test/exam. Unfortunately, failure to do so will result in a grade of zero (0) on the coursework/exam, and no further consideration will be granted.
Note: Supporting documentation will be required, but will not ensure approval of accommodation(s).
The School of Continuing Studies works in partnership with York University's Counselling & Disability Services and the Office of the Registrar to support alternate exam and test accommodation services for students with disabilities at the Keele campus. Please submit any Alternate Exam and test requests at least three (3) weeks in advance of the scheduled test dates. Requesting an Alternate Exam or answers to frequently asked questions can be found at Academic Accommodation, School of Continuing Studies
Students with sufficient academic grounds may request that a final grade or an assignment in a course be reappraised. To start the process, please complete a reappraisal form. Next, contact the Program Manager to discuss the grade received, and to request a re-review of a specific submission. He or she will select an appropriate instructor to look at the work in question, and will maintain anonymity of both the student and the reappraiser. Please note that a request for a grade reappraisal may result in the original grade being raised, lowered, or confirmed. Non-academic grounds are not relevant for grade reappraisals.
Student evaluations of both courses and instructors are an invaluable tool that we use to modify our programs based on your feedback, and we ask all students to participate in these anonymous evaluations either in-class or online.
You can access the student portal on our main website landing page at this link: Student Portal. You will need your student ID as well as your password to access the portal. Once final grades are submitted to the School of Continuing Studies office and approved, they will appear on your personal student record. The School of Continuing Studies does not provide official grade letters. If you require a letter confirming your attendance in the Program, please contact our Registration Coordinator at continue@yorku.ca.
| | | | |
| --- | --- | --- | --- |
| Grade | Grade Point | Per Cent Range | Description |
| A+ | 9 | 90-100 | Exceptional |
| A | 8 | 80-89 | Excellent |
| B+ | 7 | 75-79 | Very Good |
| B | 6 | 70-74 | Good |
| C+ | 5 | 65-69 | Competent |
| C | 4 | 60-64 | Fairly Competent |
| D+ | 3 | 55-59 | Passing |
| D | 2 | 50-54 | Marginally Passing |
| E | 1 | (marginally below 50%) | Marginally Failing |
| F | 0 | (below 50%) | Failing |
Definitions of Grading Descriptions
A+ Exceptional. Thorough knowledge of concepts and/or techniques and exceptional skill or great originality in the use of those concepts/techniques in satisfying the requirements of an assignment or course.
A Excellent. Thorough knowledge of concepts and/or techniques together with a high degree of skill and/or some elements of originality in satisfying the requirements of an assignment or course.
B+ Very Good. Thorough knowledge of concepts and/or techniques together with a fairly high degree of skill in the use of those concepts/techniques in satisfying the requirements of an assignment or course.
B Good. Good level of knowledge of concepts and/or techniques together with considerable skill in using them to satisfy the requirements of an assignment or course.
C+ Competent. Acceptable level of knowledge of concepts and/or techniques together with considerable skill in using them to satisfy the requirements of an assignment or course.
C Fairly Competent. Acceptable level of knowledge of concepts and/or techniques together with some skill in using them to satisfy the requirements of an assignment or course.
D+ Passing. Slightly better than minimal knowledge of required concepts and/or techniques together with some ability to use them in satisfying the requirements of an assignment or course.
D Barely Passing. Minimum knowledge of concepts and/or techniques needed to satisfy the requirements of an assignment or course.
E Marginally Failing.
F Failing.
Income Tax receipts will be available online on the School of Continuing Studies website in February. Select "Tax Receipts" and it will lead you to a secure login page that you can access using your student number and password. Please refer to the income tax guide for allowable deductions.
Please contact the Program Manager if you wish to transfer to another session. Transfer requests may only be granted for documented medical reasons.
The School of Continuing Studies reserves the right to withdraw or cancel programs/courses, and students will receive a full refund of fees paid. The School of Continuing Studies reserves the right to alter fees, other charges, and course dates, times, locations, and/or instructors.
Ancillary and Service Fees
Withdrawal Fees for certificate programs
$100.00 per course
Continuing Studies Student Record Fee
$ 15.00 (plus HST)
Exam/assignment duplication fee
$ 15.00 (plus HST)
Returned cheques
$ 25.00
Certificate replacement fee
$ 52.00 (plus HST)
Notice of withdrawal will be printed on the Official Income Tax Receipt.
If you are a School of Continuing Studies student and require a copy of your Student Record, please access the Student Portal, (you will need your student ID as well as your password to access the portal) and click on the Grades link.
If you do not pass a course (achieve a final grade below 50% or D) you will still be permitted to continue in the program but will have to repeat that course with another cohort.
In the spirit of Ontario's Freedom of Information and Protection of Privacy Act (FIPPA), York University and the School of Continuing Studies work to ensure that instructors and participants acknowledge and respect the privacy and confidentiality of personal information that may be presented in the context of instruction. Instructors will document the amount of personal information that is collected, used, or disclosed in their sessions, and will ensure that all identifying personal information is omitted from all written documents. To maintain privacy, students should not bring or share personal or other confidential files or records with the class. We are committed to protecting your privacy and your financial security, and we do this in several ways:
Your credit card information is never received or stored by our system. Only your financial institution has access to your credit card information.
Your Student Portal is password-protected. To access any personal and academic information, you must enter your username and portal password.
Students and instructors are expected to maintain a professional relationship characterized by courtesy and mutual respect.
It is the instructor's responsibility to maintain an appropriate academic atmosphere in the classroom.
The instructor will decide whether such an atmosphere is no longer present in a class, and is trained to take appropriate steps to return to a professional environment.
If you feel this policy has been violated, you should notify your instructor as soon as possible. You may be asked to provide a detailed written description of the complaint to the instructor. The instructor may take measures they feel are appropriate to resolve the issue and/or may forward the complaint to the School of Continuing Studies for review. Please refer to the full policy document on the York University website at: http://www.yorku.ca/scdr/ Please find the Code of Student Rights and Responsibilities here: http://www.yorku.ca/oscr/pdfs/CodeofRightsandResponsibilities.pdf
Register for this Program