Create the kind of user experiences that shape the way we live
User experiences have the power to change lives. Every minute you spend on a website or app is the product of countless hours of dedicated work, from research and wireframing through to prototyping. Design thinking is critical to  ensure innovations in technology continue to put people first, and that products offer the type of user experience (UX) that affect real change in the world around us.
In fact, UX is so critical to the success of a product that 9/10 managers in the field say hiring User Experience Designers is a top priority. If you've ever looked at a website or app and said "I could have designed that better," here is your chance to prove it.
UX design is in the top 5 technical skills desired by employers1
1According to LinkedIn
Use Design Thinking to bring real-world user experience (UX) solutions to life
If you're interested in UX, chances are you like to ask a lot of questions. But not all the answers can be found in the classroom or in your coursework.
That's why we give you the chance to dive into real-world user experience design projects with actual companies.
Created in collaboration with industry leaders, the 4 course Certificate in User Experience (UX) Design combines all the benefits of a part-time schedule with the deep learning of a comprehensive curriculum. You'll balance online study with in-class interactive sessions, giving you the chance to balance your commitments while gaining a solid understanding of design thinking as it relates to UX.
"York University's Certificate in UX Design blends critical theory with real-world projects and case studies to provide students with a practical, well-rounded education. The part-time blended format makes it accessible for working professionals to develop a strong foundation in design practice, while developing the cross-functional skills needed to level up their careers."

- Alisha Kassam, Senior Designer, Shopify (Instructor)
Under the expert guidance of leaders in the field, you'll have the chance to practice the core job skills top employers demand when hiring UX Designers, like logical problem solving, research skills and active communication. You'll also build meaningful relationships with your peers over the course of the program, enhancing your learning.
The Certificate in User Experience (UX) Design covers all the core areas for career success, giving you the knowledge and expertise to:
Produce a portfolio of work that effectively applies UX best practices and processes to meet business needs across multiple industries and product types
Evaluate and utilize relevant methodologies such as design thinking, participatory design, and the MoSCoW methodology
Demonstrate best practices in visual design and system design
Formulate user personas
Explain how different design systems function and determine their appropriate usage
Demonstrate cross-functional skills such as team work, communications, problem solving, active listening and storytelling
These learning outcomes will set you apart from the crowd of hopeful job applicants in the competitive user experience design market.
Prove your User Experience Design skill to the world (and your next boss)
A lot of creative professionals think they already have a solid understanding of UX from on-the-job experience. The problem is they're often lacking a full grasp of the entire User Experience Design lifecycle, which can be a roadblock to career advancement.
Our Certificate in User Experience Design is the new standard in University-level education in the field, and connects the dots of what you already know with what you need to know to get ahead in your career. Graduate with this credential on your resume, and you'll have no trouble proving your deep knowledge and expertise, making landing your dream gig a whole lot easier.
There are many 1-2 week UX programs, but I don't think most individuals come out knowing what they need to in order to succeed in their jobs (especially in cases where UX is not fully understood in the organization). I have a lot of respect for the approach York has taken in practicing UX methodology to create an ideal program.

- Joselynn Maas, Lead, UX Strategy + Design, Grocery Gateway (Advisory Council Member)
Who should take this program?
User Experience (UX) Design is a great career option for people from a variety of industries.
The Certificate in User Experience (UX) Design is ideal for anyone who currently works in a creative field, like graphic or web design, or web development. People in strategic client-facing roles, like product/project managers, strategists and consultants are also a great fit.
This program can enhance the careers of people with experience in:
Web or Graphic Design
Web Development
Consulting
Business Strategy
Program Delivery
As of March 16, 2020, all our Continuing Education programs will be delivered 100% online. The School of Continuing Studies has launched and delivered many quality online programs over the years. This is not new to us, and there will be no interruptions or compromise in learning quality for those considering starting their studies with us.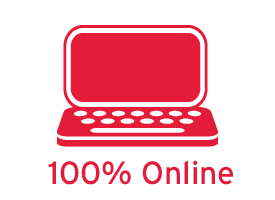 Luis V. Aguila
Manager, User Experience. Experience Centre, PwC Canada
Over the past 20+ years, Luis has worked with both public entities and private organizations. He's led transformation projects for small and medium size enterprises, as well as multinational organizations, establishing business requirements and overall experience frameworks in order to support their business needs and objectives. He has experience with both User Experience strategy and production; he specializes in Design Thinking and Human-Centred Design and has created prototypes for multiple platforms. He has also designed appropriate research methodologies to gather user feedback. As a facilitator, Luis has managed executive teams and guided cross-disciplinary business units through co-creation and the Agile development methodology.
Mark Farmer
Senior Digital Strategist. Ontario College of Teachers
Mark Farmer is a digital communications professional with over 15 years' experience working for non-profits and commercial enterprises, one-person shops and large multinational corporations in Canada and abroad. He specializes in digital strategy, social media, accessibility and user experience design. Mr. Farmer started in web design and development in the late '90s with TransCanada PipeLines, and founded his own shop, webness, in 2001. He spent five years as webmaster and then creative director for Earth Day Canada, before shifting to digital communications for organizations such as the Royal Ontario Museum, Intuit's Global Business Division and York University. Currently he is the senior digital strategist at the Ontario College of Teachers. Mr. Farmer is the founder of the Toronto Museums & Culture Online Collective, co-founder of Social Media Café Toronto, and is a regular presenter at industry events and at colleges and universities around Toronto.
Joselynn Maas
Lead, UX Strategy + Design. Grocery Gateway (Longo's Brothers Fruit Markets Ltd.)
Joselynn Maas has over 20 years of experience in strategic thinking, problem solving and experience design. Her career has been split between working in design roles for tech startups and corporations and also as an entrepreneur running her own branding consultancy. But one thing has always remained constant: her focus on the end experience for her customer and the consumer. Joselynn's idea-centric approach has also allowed her to expand her experience across many industry sectors such as Technology, Retail, Hospitality, Luxury Goods, Consumer Goods, Grocery, and Not for Profit. She has managed teams at her own agency and within corporate environments and always ensures she has an active voice with management. Most recently, Joselynn has been leading and revamping the user experience strategy for Canada's original online grocery delivery service, Grocery Gateway. As lead UX Strategy & Design, she is hands-on with ethnographic research, developing the UX roadmap alongside the product manager and constantly iterating and improving the user experience through an agile sprint model. In addition to long-standing employment and successful client relationships, Joselynn recently mentored a Humber College team who won an award for their work on Grocery Gateway at Amsterdam's UX Insight awards. Her design work also been featured in En Route magazine, The National Post, the Globe and Mail, the SFMOMA (San Francisco Museum of Modern Art) and AGO (Art Gallery of Ontario).
Angela Norwood
Associate Professor and Chair, Department of Design. York University
Professor Norwood's research interests include information visualization, social and cultural aspects of wayfinding, design epistemologies, and the ethics of design education.
Leah Pollock
Lead RnD Recruiter. Shopify
Leah Pollock is currently a Lead RnD Recruiter at Shopify in Toronto with a specific focus on hiring top talent in UX roles. After joining Shopify in 2016, Leah started working closely with the senior UX team to identify skills gaps at the company as well as some of the most pressing UX challenges Shopify was facing. From there Leah started to engage the greater UX community in Toronto and beyond and helped double the size of the Toronto UX team, increasing gender diversity by 50%. Before joining Shopify, Leah worked at several nonprofits for the better part of a decade where her accomplishments included developing a microfinance program for social enterprises, fundraising $4.3M in Community Bond sales for the Centre for Social Innovation, and building an accelerator program for entrepreneurs focused on solving social and environmental challenges. Leah is currently on maternity leave with her baby June and loves talking about UX when she's not pushing a stroller around High Park and Roncesvalles.
Sean Seaman
Manager, User Experience Design. Avanade Digital Innovation Studio
Sean Seaman is an Experience Design practitioner consulting with businesses, organizations and individuals, reimagining digital solutions that customers and businesses are facing. Presently, he manages Experience Design at Avanade Digital Innovation Studio, providing thought leadership in design sprints for enterprise clients. In addition, Sean gets great satisfaction in facilitating design thinking workshops with clients, helping them arrive at human-centric design solutions on their own. Sean has 18+ years experience in Experience Design practice, providing design direction and consultation for Fortune 500 companies. He has extensive experience in the Fin-tech, Retail, Transportation sectors, previously working with digital design agencies, major retailers and SAAS companies.
Chrissy Spilchuk
Product Designer. Ratehub.ca
Chrissy is an experienced and highly collaborative UX/UI designer who focuses on researching and understanding the intricacy of user needs and translating them into design solutions that drive business results. Her skills, education and expertise make her highly effective in moving designs from initial concept development through to research, prototyping, usability testing and into the creation of fully developed products, design languages and design systems. She is currently the product designer for all new and several existing verticals at ratehub.ca and over the last 4 years has helped to launch several new products to effectively expand and grow the business into all areas of personal finance. She is also currently in charge of building and scaling a new design system and executing on all areas of rebranding efforts. Chrissy holds a Bachelor of Design degree from OCAD University, and has taken several post-grad certificates in in user experience design from Bitmaker, HackerYou and The Interaction Design Foundation.
Borzu Talaie
Sessional Assistant Professor. Department of Design, York University
Borzu Talaie is an award-winning designer and educator who has worked in the design field since 1993. His area of practice ranges from branding and print design to interaction design, information design and interactive installations. He received his Master of Design degree in data visualization and visual analytics in 2014 from the Digital Futures program at OCAD University. Borzu is the founder of Borxu Design, a multi-disciplinary studio where entrepreneurs, designers, and engineers continually examine the intersection of business and communication design to deliver unique solutions to their data-driven projects. Borxu Design clientele include large-scale construction companies, media companies, and startups based in the Greater Toronto Area.
Mike Zacheja
Principal User Experience Designer. Oracle
Mike is currently a Principal User Experience Designer at Oracle. In this role, he creates exceptional experiences for intelligent applications. Previously Mike spent over 10 years at IBM where he worked with Watson, designing experiences for a variety of offerings within Watson Customer Engagement.
Carmen Branje, PhD
Carmen has been a designer, researcher and teacher for more than a decade. He has achieved degrees in computer science and management science at Ryerson University and then went on to obtain his PhD in Industrial Engineering at the University of Toronto. His PhD thesis entitled The Vibrochord – Investigating a Vibrotactile Instrument, explored the design, creation and use of the world's first digital, fully vibrotactile musical instrument. Carmen went on to become a Professor at Centennial College where he led several applied research projects including MagnusMode and a Mixed Reality Mobile Game. He then left the world of academia and went into the financial industry to design online and mobile user experiences for CIBC and RBC. After starting and leading a small prototyping team at RBC Carmen left to establish the design practice at a small company based in Markham called Orbit Group.
Rahim Bhimani, MBA
Rahim is an award-winning designer who initially studied Industrial Design at Carleton University and, following his graduation, moved to San Francisco, California in 2011. He pursued an MBA in Design Strategy from the California College of the Arts and had the opportunity to work for companies like Umbra, Teknion, California Innovations, Fuseproject, Samsung & Code & Theory as a Design Strategist, UX Designer and Design Researcher. Rahim also ran his start-up called Story Jar in San Francisco and was accepted into an incubator. On the side, he runs a small studio called Arabesque Studios that focuses on designing products inspired by Islamic Geometry. He loves creative problem solving and is looking forward to teaching and helping you reach your personal design goals.
Melanie Buset, MA
Melanie started her research career in academia. She worked in various Psychology and Neuroscience labs while completing her Psychology Undergraduate Degree at Western University. While studying psychology she was interested in the relationship humans have with technology, which led her to pursue a Masters Degree in Human-Computer Interaction at Carleton University. Melanie has had experience conducting human factors research for flight simulators and researching the relationship between human perception and virtual reality. She's spent the past 4 years working in consumer technology and is currently a User Experience Researcher at Shopify.
Alisha Kassam
For the past 8 years, Alisha has been using research, design and strategy to help some of Canada's biggest brands in Canada and beyond create experiences that focus on people. Alisha is especially focused on how design thinking can create both social change while having positive impact on business. Today, she is applying her experiences and philosophy to her role as Senior Designer at Shopify. She is also the founder of Side x Side Collective, an organization affecting change within the design industry by providing women, agender, and non-binary designers and technologists with goal-oriented mentorship and support.
Philippe Jean, MDes
Philippe is a Product Designer and Design Educator based in Toronto, Canada. This hybrid role is a reflection of Philippe's belief in the importance of bridging the gap between design academia and industry. As a Sr. Product Designer at Shopify Plus, Philippe helps to define problems, interpret product requirements, and understand the needs of users. Day to day, Philippe diverges and then converges solutions through a process of ideation, prototyping, and testing. By working collaboratively with cross-functional teams, such as product management and software engineers, Philippe discovers and clarifies the what and the why of products while leveraging expertise in user experience, visual design, and product strategy to define the how. As a Design Educator , Philippe aims to activate creativity and to foster critical thinking and strong decision making from students within their academic projects. As such, by emphasizing outcome over output, Philippe intends to apply a holistic design education to ultimately shape designers with a strong, personal voice and who can potentially provide leadership in their projects.
You may also be interested in
If you would like more information or have a question about the Certificate in User Experience (UX) Design, please Contact us
Key Policies
More Information
Register for this Program