Create the kind of user experiences that shape the way we live
User experiences have the power to change lives. Every minute you spend on a website or app is the product of countless hours of dedicated work, from research and wireframing through to prototyping. Design thinking is critical to  ensure innovations in technology continue to put people first, and that products offer the type of user experience (UX) that affect real change in the world around us.
In fact, UX is so critical to the success of a product that 9/10 managers in the field say hiring User Experience Designers is a top priority. If you've ever looked at a website or app and said "I could have designed that better," here is your chance to prove it.
UX design is in the top 5 technical skills desired by employers1
1According to LinkedIn
Use Design Thinking to bring real-world user experience (UX) solutions to life
If you're interested in UX, chances are you like to ask a lot of questions. But not all the answers can be found in the classroom or in your coursework.
That's why we give you the chance to dive into real-world user experience design projects with actual companies.
Created in collaboration with industry leaders, the 4 course Certificate in User Experience (UX) Design combines all the benefits of a part-time schedule with the deep learning of a comprehensive curriculum. You'll balance online study with in-class interactive sessions, giving you the chance to balance your commitments while gaining a solid understanding of design thinking as it relates to UX.
"York University's Certificate in UX Design blends critical theory with real-world projects and case studies to provide students with a practical, well-rounded education. The part-time blended format makes it accessible for working professionals to develop a strong foundation in design practice, while developing the cross-functional skills needed to level up their careers."

- Alisha Kassam, Senior Designer, Shopify (Instructor)
Under the expert guidance of leaders in the field, you'll have the chance to practice the core job skills top employers demand when hiring UX Designers, like logical problem solving, research skills and active communication. You'll also build meaningful relationships with your peers over the course of the program, enhancing your learning.
The Certificate in User Experience (UX) Design covers all the core areas for career success, giving you the knowledge and expertise to:
Produce a portfolio of work that effectively applies UX best practices and processes to meet business needs across multiple industries and product types
Evaluate and utilize relevant methodologies such as design thinking, participatory design, and the MoSCoW methodology
Demonstrate best practices in visual design and system design
Formulate user personas
Explain how different design systems function and determine their appropriate usage
Demonstrate cross-functional skills such as team work, communications, problem solving, active listening and storytelling
These learning outcomes will set you apart from the crowd of hopeful job applicants in the competitive user experience design market.
Prove your User Experience Design skill to the world (and your next boss)
A lot of creative professionals think they already have a solid understanding of UX from on-the-job experience. The problem is they're often lacking a full grasp of the entire User Experience Design lifecycle, which can be a roadblock to career advancement.
Our Certificate in User Experience Design is the new standard in University-level education in the field, and connects the dots of what you already know with what you need to know to get ahead in your career. Graduate with this credential on your resume, and you'll have no trouble proving your deep knowledge and expertise, making landing your dream gig a whole lot easier.
There are many 1-2 week UX programs, but I don't think most individuals come out knowing what they need to in order to succeed in their jobs (especially in cases where UX is not fully understood in the organization). I have a lot of respect for the approach York has taken in practicing UX methodology to create an ideal program.

- Joselynn Maas, Lead, UX Strategy + Design, Grocery Gateway (Advisory Council Member)
Launch your own startup with additional entrepreneurship support from Innovation York
We are excited to partner with
Innovation York
to offer you an opportunity to explore that entrepreneurial spirit and build a company or develop that entrepreneurial mindset that many employers are now interested in.
The Entrepreneurship Development Program, provides you with the mentorship and supports critical for a successful entry into market and eventual scale-up of your business. You'll also be granted an interview in with their summer accelerator program with access to cash prize and awards of up to $55,000. In addition, there are other resources that is listed via
ELLA
and
YSpace
.
*There is an additional fee of $1,200 for successful applicants to Innovation York.
Who should take this program?
User Experience (UX) Design is a great career option for people from a variety of industries.
The Certificate in User Experience (UX) Design is ideal for anyone who currently works in a creative field, like graphic or web design, or web development. People in strategic client-facing roles, like product/project managers, strategists and consultants are also a great fit.
This program can enhance the careers of people with experience in:
Web or Graphic Design
Web Development
Consulting
Business Strategy
Program Delivery
As of March 16, 2020, all our Continuing Education programs will be delivered 100% online. The School of Continuing Studies has launched and delivered many quality online programs over the years. This is not new to us, and there will be no interruptions or compromise in learning quality for those considering starting their studies with us.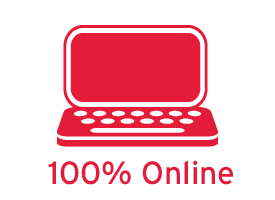 You may also be interested in
If you would like more information or have a question about the Certificate in User Experience (UX) Design, please Contact us
Register for this Program