Completion of Destination York satisfies the entry requirements for most undergraduate programs at York University.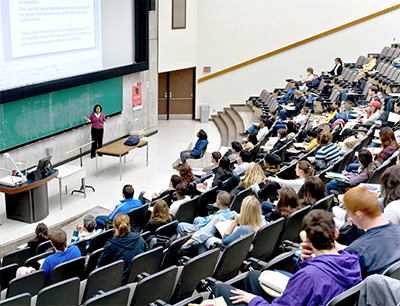 The Destination York program is an intensive accelerated pathway into most undergraduate degrees offered at York. The program helps you raise your IELTS level and successful completion allows you to apply for undergraduate admission at York without taking the IELTS exam. You will study with qualified English for Academic Purposes (EAP) instructors to improve your confidence in reading, writing, listening and speaking skills.
The program also focuses on university study readiness to ensure success. You will learn to listen for key ideas in presentations, to analyze academic readings, improve note-taking skills, and develop techniques for writing academic-level research papers.
You will also have access to undergraduate advising services, ensuring a smoother and more comprehensive integration into York University.
The program runs three times a year:
June to August (for September undergraduate admission)
October to December (for January undergraduate admission)
March to April (for May undergraduate admission)
York University is offering Conditional Admission! This means that if your IELTS score is lower than what York University requires, you can be conditionally admitted to undergraduate degrees based on enrollment into Pre or Destination York, or enrollment in one of the nine Academic Program levels.
For more details regarding the Conditional Admission policy, please contact English Language Institute.
The Pre-Destination York Program is an eight-week English language program for high school graduates who have not yet achieved the language requirements to enter the Destination York (DY) program. Please visit the program website for more information.
The Destination York Program is designed to help high school graduates to prepare for study at York University in Toronto. This program focuses on the language skills required to succeed in York undergraduate courses. Graduating high school students who are eligible to join Destination York will be among a select group of high achievers who are motivated to improve their academic English skills.
Classes of approximately 16 students
Eight-week sessions of 30 hours per week
Three start times per year timed to finish just prior to the start of the undergraduate term
Work with qualified English for Academic Purposes (EAP) instructors to improve your confidence working and studying in English through reading, writing, listening and speaking activities.
Learn to listen for key ideas in seminar and lecture format presentations.
Practise analyzing academic readings for main ideas, strong arguments, logical flaws, style and bias.
Improve your note-taking skills.
Develop techniques for writing academic-level research papers, including how to formulate a clear thesis, present supporting evidence and paraphrase appropriately.
Students who successfully complete the eight week English language training program with the required grade to enter their chosen faculty and have received a conditional admission offer to York University will then proceed to undergraduate studies.
Ray Bennett, M.E.S., TESL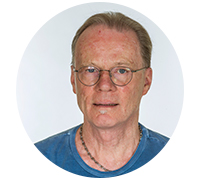 Ray has taught and designed curricula for English language learners and instructors  in Canada, China, Sri Lanka, Mongolia, Mexico, and the Palestinian Territories. He has also presented at several international conferences, most recently on professional development for internationally based English language instructors. He enjoys most the opportunity to exchange ideas and experiences with students and fellow instructors, while creating positive teaching-learning environments where he can learn as well as teach.
Jerry Carson, BA, MA
Jerry has taught in Japan, China, Sri Lanka, and Canada. He enjoys the variety of opinions found in a multicultural classroom.
Jagrati Chauhan, MA, PhD, TESL Diploma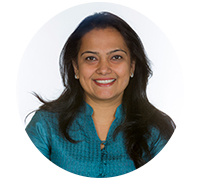 Jagrati has taught in post-secondary institutions, colleges and universities in Canada and India. She has also presented at various conferences and conducted webinars. She enjoys having the opportunity to further expand her knowledge of technology enhanced pedagogies and introduce a variety of different teaching and learning activities to better reflect the cultural diversity of the English Language Institute students.
Lindsey Gutt, B.A., B.Ed., B.Lit., M.Ed.
Besides writing a number of EFL textbooks, Lindsey has taught ESL / EFL and assisted with curriculum development through teacher training in Asia, the Middle East, South America, Europe, and Canada since 1992.  Lindsey has also presented at a number of conferences in Canada and abroad. One of Lindsey's favourite parts of teaching at the English Language Institute is that it is in Canada.  Originally an immigrant herself, she has come to learn how wonderfully vibrant, exciting, invigorating, respectful and peaceful Canada is.
Ella Juskaitiene, M.A. English Philology, TESL/TESOL Dipl., TESL Cert.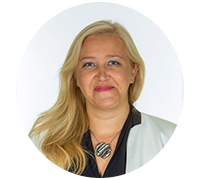 Ella has taught in a variety of settings, including post-secondary institutions, college, and universities in Canada, Turkey, and Lithuania. She has been an instructor at the English Language Institute since 2009. Ella enjoys providing her students with a learning environment which helps them gain confidence in their knowledge of the English language and become excited about exploring  North American culture.
Kristina Laperle, BA, M. Ed.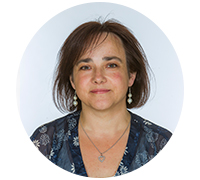 Kristina is an avid language learner and has studied French, Portuguese, Spanish, German and Latin in a variety of different contexts.  Her passion for languages led her to a career in language teaching, and she has been an ESL instructor at York University`s English Language Institute since 2000. Kristina loves working with students from around the world, and designing learning opportunities that will inspire them to learn, and provide them with the skills and confidence to be successful global citizens.
Dana Lynch, BA, MA, TESL Ontario Post-Graduate Certificate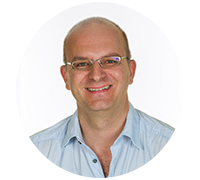 Dana has taught in language schools and post-secondary institutions in South Korea and Canada. He has also presented at local and international conferences.  He enjoys learning about the various aspects of his students' countries and cultures and is also interested in assisting his students to become autonomous language learners.
Greg McPeake, BA Hons. MSc TESP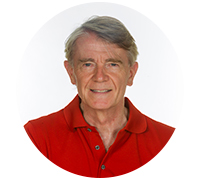 Greg has taught in Japan at the college level, and at the English Language Institute since 1997. He is very interested in helping his students achieve academic level proficiency in English so they can attend University.
Yuliya Miakisheva, M.A., TESOL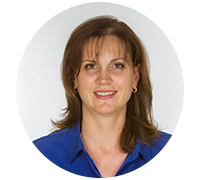 Yuliya has taught ESL and EFL in Canada, U.S., and Europe at university level. She has also presented at a number of language and education conferences including TESL Ontario, TESL Canada, TESOL, and NAFSA. She enjoys having the opportunity to help English Language Institute students improve their English language skills along with the understanding of North American culture in their pursuit of academic and professional opportunities away from home.
John Quinn, BA Hons., TESL Cert., MA Applied Linguistics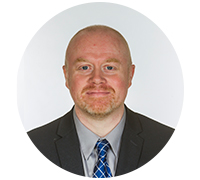 John has worked in his home country of England, Australia, and Canada designing, developing, and teaching curricula for students, instructors, and business executives in a wide variety of EAP and ESP programs. John applies his experience and education to foster the academic, linguistic, communicative, and personal growth of students in a creative, interactive, experiential, and challenging way.
Kareen Sharawy,  BA, TESL,  MATEFL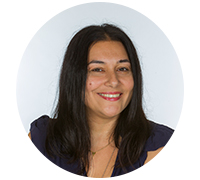 Kareen has taught in post-secondary institutions and non-profit organizations in Canada, North Africa, the Middle East and Europe, and has presented in multiple international conferences since 2002. She enjoys accompanying her students on the journey of lifelong learning and empowerment through experiential learning. She has a passion for test preparation, university skills, and using technology in a friendly and an enjoyable multicultural environment.
Greg Smith, HBA, BEd, MA, PhD, TESL, OTC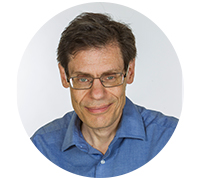 Greg has taught in a wide variety of settings from university to refugee support. He enjoys watching students from very different backgrounds learn to understand each other and become friends.
Danny Tan, BA, TESL Dipl., MA Applied Linguistics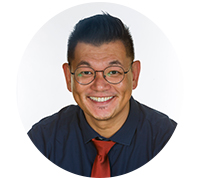 Danny has taught in leading universities internationally and in Toronto since 2003. He is a regular presenter at local and international conferences as a specialist in the acquisition of pronunciation strategies and approaches to blended learning. He enjoys watching students develop and "own" their language learning process. He encourages all his students to keep trying, for "The greatest mistake you can make in life is to continually be afraid you will make one." – Elbert Hubbard
Johanathan Woodworth, BSc, TESL Dipl., MA Applied Linguistics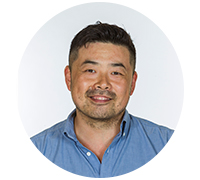 Johan has taught in top post-secondary institutions in Canada and Asia. He has presented in local and international conferences and is published in various journals and magazines in the field of ESL. He enjoys fostering the 'eureka' moment in students' learning process, where everything fits together. He also enjoys nurturing acceptance and tolerance in his classrooms.
Juanita Zhou, BA, MA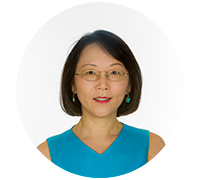 Juanita has taught ESL, EFL, and Film Studies in China, Singapore, U.S., and Canada, and has presented at local, national, and international conferences including TESL Toronto, TESL Canada, TESOL, Asia TEFL, and CLESOL. Juanita enjoys working with highly-motivated, conscientious, and respectful students who endeavour to broaden their horizon by taking on the challenge of learning a new language.
The program will run for 30 hours per week over 8 weeks. Typically, a 6 hour day will be split between advanced-level speaking, listening, reading and writing activities and content-based modules (academic discussion topics, readings and debates).*
* York University English Language Institute program classes will in most cases run according to the schedule noted. Based on program requirements and increased student registrations, some program schedules may need be shifted to evenings (5:45pm-10:45pm) and Saturdays.
E-mail account, Internet and library access are supplied.
The usual class size is approximately 17 students.
All applicants must:
Have graduated from high school and be academically admissible.
Have attained a language test score of at least IELTS 6 or TOEFL iBT 79 or TOEFL paper 550, or attain a suitable grade on a York University English Language Institute language test, held throughout the year in cities around the world.
Given the experiential and practical nature of the courses and the application of Ontario's Freedom of Information and Protection of Privacy Act (FIPPA) to York University, The School of Continuing Studies works to ensure that instructors and participants acknowledge and respect the privacy and confidentiality of personal information that may be presented in the context of instruction. Instructors will limit the amount of personal information that is collected, used or disclosed in their sessions, and will ensure that all identifying personal information (including proper name, address, etc.) is omitted from all written documents in order to protect personal privacy and confidentiality. Instructors should not bring or share personal or other confidential files or records with the class or allow students to do so.
We are committed in protecting your privacy and your financial security, and we do this in several ways:
Your credit card information is never received or stored by our system. Only your financial institution has access to your credit card information.
Your Student Portal is password-protected. To access any personal and academic information, you must enter your username and portal password.
Online: Available sessions
Bank Transfers: Please contact the English Language Institute office if you intend to pay by bank transfer. Please be aware that most international bank transfers requests will be charged a bank transfer fee. Please ask your bank for details. Students are responsible to ensure the money they have sent to English Language Institute covers any bank transfer fees.
Money Order: The Money Order should be made payable to York University. Please mail the original Money Order to our office at the following mailing address:
York University English Language Institute
Suite 035 Founders College
4700 Keele Street
Toronto, Ontario
M3J 1P3 CANADA
Please send required documents to our fax number: 416-736-5908 or email at yueli@yorku.ca
English Language Institute Application Fee: $100.00 (one-time only, non-refundable) for new students.
York University Application Fee: $100.00 (one-time only, non-refundable) to submit an application for York University undergraduate studies.
Health Insurance (Emergency Medical coverage) is available for an additional cost of $100.00 (2 month program for IELTS 6.0) or $200.00 (4 month program for IELTS 5.5).
Non-refundable deposit of $3,000.00 (2 month program) or $4,000.00 (4 month program) is required to complete your registration and receive a Letter of Acceptance.
If you are unable to join the first day of the course, please immediately contact us in order to find out the last possible day to attend the program. Attendance deadlines do apply.
*Fees subject to change
Placement Fee: $200.00 (one-time only, non-refundable).
You may apply for residence if you are between the ages of 18 and 29.
Residence includes a meal plan.
Please refer to the following document for Program Cancellation & Refund Policy questions & answers:
Students and instructors are expected to maintain a professional relationship characterized by courtesy, collegiality and mutual respect and to refrain from actions that would be disruptive to such a relationship;

It is the responsibility of the instructor to maintain an appropriate academic atmosphere in the classroom and the responsibility of the student to cooperate in that endeavour; and,

The instructor is the best person to decide, in first instance, whether such an atmosphere is present in the class and may at their discretion, take steps that they feel are appropriate to resolve an issue or dispute.
In any case, where a student feels that this policy has been violated, they are urged to: notify the instructor of the course/program as soon as possible. Students may be asked to provide a detailed written description of their complaint to the instructor. The instructor may take measures they feel are appropriate to resolve the issue and/or may forward the complaint to the English Language Institute for review. Please refer to the full policy document on the York University website at: http://www.yorku.ca/scdr/