The choices you help your clients make can change their lives forever 
The Certificate in Family Mediation gives you the skills and experience you need to confidently mediate conflict and assess for family violence, while completing the training requirements for the AccFM designation of the Ontario Association for Family Mediation—the largest accreditor of Ontario family mediators. The AccFM is formally recognized by the Ministry of the Attorney General, opening the door for you to work within the Ontario court system.
This program offers you enhanced mediation skills to work in:
Ontario family court appointed mediation
Family mediation and negotiation
Social work
Health care services
Ontario's only university-level family mediation program
Graduating from our Certificate in Family Mediation gives you an edge over other mediators in the field, allowing you to add a credible university credential to your resume. You also enjoy the benefits of learning from expert instructors, hand selected for their real-world experience and AccFM certification. Program content is supplemented by their firsthand knowledge in dealing with the types of challenging situations you're going to face as an accredited family mediator, as well as the opportunity for you to network with likeminded peers in your program. You'll also participate in dynamic role-playing sessions facilitated by seasoned coaches, allowing you to put your mediation skills to the test and improve your confidence.
Secure your internship with  York supports
The AccFM designation requires you to complete an internship with an accredited family mediator. Our certificate is one of the only programs in the field that sets you up for success in finding a placement by providing you with grades from skills-based assessment and evaluation, so you can provide tangible proof of your abilities to potential internship providers. The program also consists of many role-plays that take you end-to-end through family mediation, affording you many opportunities to develop and fine-tune the skills you need in an internship. We also connect you with support in finding an internship for up to four months after you graduate.
Program delivery
As of March 16, 2020, all our Continuing Education programs will be delivered 100% online. The School of Continuing Studies has launched and delivered many quality online programs over the years. This is not new to us, and there will be no interruptions or compromise in learning quality for those considering starting their studies with us.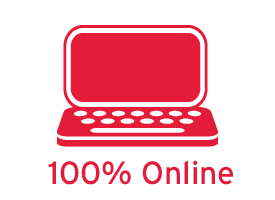 Who should take this program?
The Certificate in Family Mediation is for anyone who is currently or prospectively involved in family dispute resolution, and especially those who want to gain formal certification. While many students in this program are lawyers and social workers, others work in healthcare, education, personal support services and trust management.
Taking into account the specific existing expertise of lawyers and social workers, these two groups are exempt from one course each, reducing the course load to four.
This Certificate Program consists of five courses, listed below.  Each course combines lecture, interactive teaching models, exercises, and role-plays (where applicable), specifically designed for our Certificate.
Family Mediation (40 hours)
This introductory course exposes students to fundamental theory of conflict and its corresponding nature, causes and cycle. Students will also become acquainted with the history of Alternative Dispute Resolution, the dispute resolution spectrum, and the principle of informed consent. From there, students will engage in more nuanced learning as it relates to the nature of negotiation and related strategies, tactics and skills, as well as appropriate alternatives.
Screening for Family Violence, Abuse and Power Imbalances (21 hours)
Relationship separation is a critical juncture in people's lives leaving some vulnerable to intimidation, pressure, emotional harm, abuse, neglect, serious injury or death.  Family Mediators must understand domestic violence and power imbalances within the context of family dynamics and family mediation services. Participants shall learn how to adequately screen for domestic violence and power imbalances; learn about the kind of cases appropriate for mediation and those that are not; how to support a client with a referral to other services;  how to safely terminate mediation; and, how to add safety measures to provide a safe environment for mediation.  Participants shall learn about domestic violence, power imbalances and abuse, and have the opportunity to practice what they learn through case study and role playing as a mediator.
 Family Law (21 hours)
This course examines marriage and divorce as it relates to the law-making systems in effect in Canada and Ontario. Students will go in-depth into the about principal issues in family proceedings (i.e. parenting, child support, spousal support, property) for the purposes of informing students on legal implications for mediated settlements for divorcing partners.
 Family Relations (21 hours)
This course explores through a theoretical framework of family systems theory the various considerations of child development, attachment, causes of conflict, and extension of the original family in the context of separation and divorce. Students will also deconstruct the politics of separation, examine historical traditions, and utilize various narrative and therapeutic approaches to facilitate processes of grieving and separation recovering.
 Advanced Family Mediation (20 hours)
This course focuses on the application of mediation skills and knowledge in a variety of contexts and primarily through experiential learning. Students will focus on demonstrating skills related to a variety of advanced topics such as high conflict families, conflict resolution models, advanced communication techniques, step-parenting and multi-party mediation, cultural diversity, mediation with persons with disabilities, and trauma informed practices.
Anisa Ali, M.S.W., R.S.W., Acc. FM (OAFM), Acc. CPM (OAFM)
Anisa has been the Family Mediator and Settlement Conference Facilitator for Legal Aid Ontario (LAO) Peel/York for the past 10 years. Prior to LAO, she worked for 8 years with the Ministry Of Attorney General Family Mediation Provider (Blue Hills Child and Family Services) at the Superior Court of Justice Newmarket, Ontario as a Family Mediator/Information Referral Coordinator. An accredited family mediator since 2002, she holds a Masters of Social Work degree from University of Windsor and a Bachelors of Arts from York University. She bring over 18 years of experience in the field of conflict resolution, mediation, negotiation and training.
Anisa volunteers as the current Chair of Peel Family Mediation Service and has been a Board member since 2011. For the past six years she has been responsible for Peel Family Mediation Annual Domestic Violence Symposium where she gather professionals and experts from within Ontario for day of enlightened training and networking.
Since 2015, Anisa has been a guest lecturer at York University Social Work (BSW & MSW) Family Mediation courses. She works on family mediation and domestic violence/power imbalance course development and training at Humber College ADR Program; Peel Family Mediation Services Internship training, Legal Aid Ontario training programs and community workshops within Greater Toronto Area and Kitchener-Waterloo area. Anisa also supervises BSW, MSW and Humber ADR students at her workplace throughout the year.
Neeraj Goel
Family Mediator / Family Lawyer
In practice since 2000, Neeraj Goel practices in Toronto as a family lawyer and family mediator. He helps couples who are cohabiting or getting separated to come to their own durable legal agreements. He has previously sat on the Board of Collaborative Practice Toronto and was a roster mediator with Mediate393. Neeraj speaks on family dispute resolution topics in various mediation, law school and professional development courses in Ontario.
Cindy Holovac Leithead, BA(HONS), M.C.A., ACC.FM (OAFM), Q.MED (ADRIO), CP.MED (OAFM), OPENNESS IN ADOPTION MEDIATOR (OAFM), ACC.EM (OAFM), WFA
Cindy Holovac Leithead has over 30 years of experience assisting individuals, families and groups with various disputes in negotiating and mediating and creating their own resolutions. As an accredited family mediator, Cindy's private practice, CINDIAIN Resolutions Services, provides family mediation, child protection mediation, openness in adoption mediation, elder mediation, civil mediation and workplace mediation. She is on the ADRIO roster as an Independent Complaint Facilitator for Community Care Access Centres (CCAC). She is also the co-chair of the special section Family at ADRIO. Cindy is also on the roster at several court-based family mediation services in Ontario, as a mediator, internship supervisor, Information Referral Coordinator (IRC), and Mandatory Information Program (MIP) Presenter. Prior to commencing her mediation practice Cindy was a senior manager in the Ontario Public Service focusing on workplace issues and labour relations among staff and stakeholders. She has also worked with individuals and families specializing in domestic violence and substance abuse. For several years Cindy has been coaching and most recently instructing at York University's School of Continuing Studies for the Certificate in Dispute Resolution and the Certificate in Family Mediation. She is also a Dispute Resolution Educator in the Advanced Certificate in Dispute Resolution. Cindy is also a coach for the Osgoode Hall Law Society, Mediation Clinic and Intensive Program at Small Claims Court.
Debra Rodrigues
Debra Rodrigues, a Registered Social Worker, has more than 30 years' experience working with families. Deemed an expert in family matters by the Courts, she has presented at numerous conferences including the Ontario Courts of Justice Conference, Ontario Association of Family Mediation and Family Mediation Canada conferences. She has been professionally quoted in magazines and newspapers and has appeared on television programs. Her professional background is extensive: Director of PCCS Mediators & Counsellors, Family Mediator, Elder Mediator, Child Protection Mediator, Workplace Mediator, Custody and Access Assessor, Office of the Children's Lawyer Clinical Investigator, Parenting Coordinator, Family Group Conference Coordinator, Capacity Assessor, Parenting Capacity Assessor, Arbitrator, Collaborative Family Specialist, Facilitator, ADR Consultant, Counsellor, Group Leader, Clinical Auditor, Child Welfare Trainer and as a trainer for a variety of public and private organizations. Currently Ms. Rodrigues is an instructor for the OAFM Child Protection Mediation program and for the York University Family Mediation Certificate Program and supervises mediation interns. Ms. Rodrigues passionately believes that mediation is more than just an agreement between parties but that it's also an opportunity for renewing relationships, improving children's lives and helping people cope with the stress and anxiety of separation.  She brings her vast experience to the course on Domestic Violence and explains that Domestic Violence in mediation comes with a large flashing yellow yield sign to assess before proceeding.
Jennifer Suzor, LL.B., AccFM, CPMed, AccEM
Jennifer Suzor is an experienced Family Law lawyer, mediator and trainer based in Windsor, Ontario. Having practiced in all levels of the Court for thirty years, Jennifer now focuses on neutral consultation and non-court dispute resolution, primarily mediation. Jennifer was certified by the Law Society of Upper Canada as a Specialist in Family Law in 2004 and has been accredited in family mediation, child protection mediation and elder mediation by the Ontario Association for Family Mediation (OAFM). Jennifer has served as President of OAFM since 2013.
In 2016, Jennifer received the President's Award from the Association for Family and Conciliation Courts, Ontario Chapter, in recognition of her volunteer work as Co-Chair of the Walsh Family Negotiation Competition and her vision of creating a series of events in Windsor called "Changing the Culture of Conflict Resolution in Family Breakdown Roundtable Dinner Series" for the Judiciary, Counsel, Psychologists, Social Workers and other family professionals. She is the President of Bridging Family Conflict, the service provider in Windsor for the Ministry of Attorney General subsidized mediation and information services.
an undergraduate degree; or
related college diploma with experience in human services.
The Certificate in Family Mediation is aligned to each of the five training standards of the Ontario Association for Family Mediation (OAFM), Ontario's largest accrediting body of family mediators. There are education, training and work-experience requirements that must be satisfied for certification as an AccFM (Accredited Family Mediator), and these include additional costs for membership in the organization and completion of an internship.
For all details on how to secure AccFM accreditation after program completion, please consult the OAFM page How to Become a Family Mediator.
Partner Accreditor
Ontario Association for Family Mediation
Other Associations
ADR Institute of Canada
www.adrcanada.ca 
ADR Institute of Ontario
www.adr-ontario.ca
Association of Family and Conciliation Courts – Ontario Chapter
www.afccontario.ca
Academy of Professional Family Mediators
www.professionalfamilymediators.org
Association of Family and Conciliation Courts
www.afccnet.org
Family Dispute Resolution Institute of Ontario
www.fdrio.ca
Family Mediation Canada
www.fmc.ca
If you would like more information or have a question about the Certificate in Family Mediation, please Contact us
Key Policies
More Information
Register for this Program