The choices you help your clients make can change their lives forever 
The Certificate in Family Mediation gives you the skills and experience you need to confidently mediate conflict and assess for family violence, while completing the training requirements for the AccFM designation of the Ontario Association for Family Mediation—the largest accreditor of Ontario family mediators. The AccFM is formally recognized by the Ministry of the Attorney General, opening the door for you to work within the Ontario court system.
This program offers you enhanced mediation skills to work in:
Ontario family court appointed mediation
Family mediation and negotiation
Social work
Health care services
Ontario's only university-level family mediation program
Graduating from our Certificate in Family Mediation gives you an edge over other mediators in the field, allowing you to add a credible university credential to your resume. You also enjoy the benefits of learning from expert instructors, hand selected for their real-world experience and AccFM certification. Program content is supplemented by their firsthand knowledge in dealing with the types of challenging situations you're going to face as an accredited family mediator, as well as the opportunity for you to network with likeminded peers in your program. You'll also participate in dynamic role-playing sessions facilitated by seasoned coaches, allowing you to put your mediation skills to the test and improve your confidence.
Secure your internship with  York supports
The AccFM designation requires you to complete an internship with an accredited family mediator. Our certificate is one of the only programs in the field that sets you up for success in finding a placement by providing you with grades from skills-based assessment and evaluation, so you can provide tangible proof of your abilities to potential internship providers. The program also consists of many role-plays that take you end-to-end through family mediation, affording you many opportunities to develop and fine-tune the skills you need in an internship. We also connect you with support in finding an internship for up to four months after you graduate.
Program Format
As of March 16, 2020, all our Continuing Education programs will be delivered 100% online for the foreseeable future. Please see details in the 
online delivery
 section.
The Certificate in Family Mediation is offered in two different formats:
Format: Full-time Summer Intensive
Program Length: 5 weeks
Delivery:  online coursework + live online mediation sessions daily

Format: Part-Time Fall Blended
Program Length: 5 Months
Delivery: online coursework + live, online mediation sessions on weekends
Online Delivery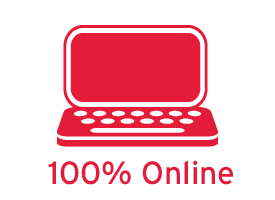 In Ontario, Canada, gatherings are restricted and no university is offering classes in person for the foreseeable future. The School of Continuing Studies has been successfully delivering many programs online for years, so please know that you will not be compromising on your learning experience. The Certificate in Family Mediation  will begin as scheduled in the upcoming term, with the required live class sessions being offered virtually for the duration of the program, meaning you will not be required to come to campus. 
 Who should take this program?
The Certificate in Family Mediation is for anyone who is currently or prospectively involved in family dispute resolution, and especially those who want to gain formal certification. While many students in this program are lawyers and social workers, others work in healthcare, education, personal support services and trust management.
Taking into account the specific existing expertise of lawyers and social workers, these two groups are exempt from one course each, reducing the course load to four.
This Certificate Program consists of five courses, listed below.  Each course combines lecture, interactive teaching models, exercises, and role-plays (where applicable), specifically designed for our Certificate.
Family Mediation (40 hours)
This course introduces participants to family mediation and its applicability to various situations, which includes separation and divorce, unmarried spouses, non-biological parents, gender considerations and cultural dynamics. Participants will acquire the skills and abilities to apply mediation within the legal context of family life, and be able to distinguish and evaluate mediation theories, models and practices within the realm of conflict and power. Participants will learn how to conduct a mediation case to partial or full agreement with the aid of case scenarios and role play.
Family Law (21 hours)
Participants will first learn about the law-making systems in place in Canada, the legislative jurisdiction over family law, and the family justice system in Ontario. They will then learn of the law pertaining to custody/parenting of children, child support, spousal support, and property equalization and division. The course will focus on helping students to identify legal issues, how to provide legal information to potential clients, how to negotiate legal terms in a contract and issues related to drafting legal agreements. The participants will become familiar with using computer software to determine potential financial support and property outcomes.
Assessing and Screening for Domestic Violence (21 hours)
This course covers essential elements within and throughout the family mediation process that all family mediators must be fully attuned to. The instructor will inform participants about domestic violence and power imbalance as phenomena that are characteristic of many families and how to screen and assess readiness and appropriateness for mediation. The instructor will provide participants with a screening instrument and they will role-play its application to safety planning within the context of family mediation. A variety of learning modalities are used including lecture, group discussions, exercises, and role-play.
 Family Relations (21 hours)
This course will enhance student's knowledge and insight as to the possible impact that separation and divorce arrangements may have on children, parents, and extended family relationships, providing a strong understanding of modern-day issues that may be present in a family mediation case. Utilizing a framework of family systems theory, students will explore various considerations of child development, attachment, causes of conflict, mental health issues, trauma and extension of the original family in the context of separation and divorce. This course provides students with the skills, tools, and knowledge to facilitate a mediation agreement which meets a family's unique needs. The course format combines lecture, individual and group exercises and discussions, multimedia, and family mediation case studies.
 Advanced Family Mediation (21 hours)
This course is an experiential application of the skills learned throughout the Family Mediation Certificate Program. The trainer will combine lecture along with interactive learning activities including role-play to cover topics such as mobility, intergenerational issues, dealing with impasse, conflict analysis, unconscious and implicit bias, cultural fluency, working with high-conflict behaviors, management of multiparty situations, drafting, and process design to address power imbalance. The course will include an overall comprehensive look at the mediation process and deepening of the mediator experience will be explored through reflective practice.
Anisa Ali, M.S.W., R.S.W., Acc. FM (OAFM), Acc. CPM (OAFM)
An Accredited Family Mediator, Anisa holds a Masters of Social Work degree and brings over 20 years of experience in the field of conflict resolution, mediation, negotiation and training. Anisa has particular expertise in dispute and conflict resolution, intimate partner violence, family justice, custody assessment, mental health and parent-child relations. Anisa serves as the Family Mediator and Settlement Conference Facilitator for Legal Aid Ontario, Peel and York Regions. Previously, she worked for Blue Hills Child and Family Services; a registered Ministry of the Attorney General Family Mediation Services Provider, and at the Superior Court of Justice in Newmarket as a Family Mediator and Information Referral Coordinator.
Anisa serves as a Board Member with the Association of Family & Conciliation Courts – Ontario (AFCC-O) and served as Chair and long-time Board Member with Peel Family Mediation Services. She co-founded and spearheaded the Peel Family Mediation Annual Domestic Violence Symposium (2011-2017). Anisa has been a guest lecturer at York University in the Faculty of Social Work at both the graduate and undergraduate levels, a course developer and trainer in family mediation, domestic violence and power imbalance at Humber College, and conducts training for articling students and new staff lawyers on court-based family mediation, intimate partner violence and access to justice. She has also provided internship training through Peel Family Mediation Services and Legal Aid Ontario.
Anisa is an active member of the Ontario Association of Family Mediation, Ontario College of Social Workers, Ontario Association of Social Worker and Social Service Workers, Association of Family & Conciliation Courts – Ontario and Academy of Professional Family Mediators.
Mary-Anne Popescu, B.A.Sc., AccFM, AccEM, CPMed
Mary-Anne has served as the Executive Director of the Ontario Association for Family Mediation (OAFM) since 2015. As an OAFM Accredited Family and Elder Mediator, and Child Protection Mediator in private practice, she works to bring peaceful resolutions that have helped hundreds of families adapt to challenges and changes across the life cycle. Mary-Anne is a roster mediator for the Office of the Independent Police Review Director (OIPRD) and the Ministry of Government and Consumer Services. She also serves as an Assistant Trainer in the Elder Mediation program at OAFM. In 2020, in response to the global pandemic, Mary-Anne became a Certified Online Mediator.
Mary-Anne is passionate about promoting public access to justice, and has been a facilitator for the Home Court Advantage Summit, as well as the Legal Innovation Zone's technology initiative to expand equitable access to alternative and non-adversarial services for families. Mary-Anne is a regular guest on the Mediation Station radio program and presenter at various institutions, including Elder Abuse Prevention Ontario, Canadian Domestic Homicide Prevention Initiative, Osgoode Hall Law School and the International Federation on Ageing. In 2020, Mary-Anne was a contributing author to the book, Living Together, Separating, Divorcing: Surviving During a Pandemic.
In 2014, Mary-Anne received the Ontario Medal for Good Citizenship in recognition of her volunteer contributions to St. Joseph's Maternal Health Support Program. Mary-Anne supports diversity and equality as an ally always, and as a volunteer for Toronto PFLAG. She served as a Panel Member on the City of Toronto Committee of Adjustment, is the past Chair of the ADR Institute of Ontario's Family Section and past Board Member of the OAFM from 2009 – 2014.
Neeraj Goel, B.A., LL.B., Acc.FM, Family Mediator / Family Lawyer
In practice since 2000, Neeraj practices in Toronto as a family lawyer and family mediator, helping couples who are cohabiting or separating to come to their own durable legal agreements through collaborative negotiation. Neeraj has mediated a wide variety of cases from the very simple to the very complex in all aspects of family law including property division, spousal/child support, parenting plans, prenuptial agreements and cohabitation agreements.
In his first five years of practice, Neeraj practiced law with Legal Aid Ontario, West Scarborough Community Legal Services, and the Ontario Ministry of the Attorney General. In 2005, he made the decision to become a sole practitioner focusing exclusively on collaborative family law and family mediation. In addition to maintaining a busy practice, he has sat on the Board of Collaborative Practice Toronto and has served as a Roster Mediator with Mediate393, which provides government-funded family mediation services. Neeraj has spoken on family dispute resolution in various mediation and professional development programs in Ontario, including Collaborative Practice Toronto, the Ontario Association for Family Mediation and now, with York University's School of Continuing Education. A graduate of Osgoode Hall Law School, Neeraj has volunteered as a coach with Riverdale Mediation and the Law Society of Ontario. He currently Co-Chair of the Mentor Program for the Family Dispute Resolution Institute of Ontario.
Cindy Holovac Leithead, BA(HONS), M.C.A., ACC.FM (OAFM), Q.MED (ADRIO), CP.MED (OAFM), OPENNESS IN ADOPTION MEDIATOR (OAFM), ACC.EM (OAFM), WFA
Cindy has over 30 years of experience assisting individuals, families and groups struggling with conflict to create lasting and viable resolutions. An Accredited Family Mediator, Cindy brings expertise in a wide range of specializations, providing services in family mediation, child protection mediation, openness in adoption mediation, elder mediation, parent coordination, conflict management coaching, counselling, civil mediation and workplace mediation.
Cindy sits on the Alternative Dispute Resolution Institute of Ontario (ADRIO) roster as an Independent Complaints Facilitator for the Local Health Integration Network (LHINS) and serves as Chair of ADRIO's Family Special Interest Section. Cindy is on the roster of several Ontario court-based family mediation services as a Mediator, Internship Supervisor, Information Referral Coordinator (IRC), and Mandatory Information Program (MIP) Presenter.
Prior to commencing her mediation practice, Cindy was a senior manager with the Ontario Public Service focusing on workplace and labour relations disputes. She also has extensive experience working with individuals and families in the areas of developing a parenting plan, domestic violence and substance abuse. Cindy has designed and implemented various mental health-related programs and taught in other degree and diploma programs relating to the community social justice service sector. Cindy also teaches in York University's Dispute Resolution Certificate Program and provides coaching for the Osgoode Hall Law School Mediation Clinic and Mediation Intensive Program.
DEBRA RODRIGUES Hons. BA/BSW, RSW, Acc./Cert. Family Mediator (OAFM/FDRIO), CP. Mediator (OAFM), Cert./Acc. Elder Mediator (FMC/OAFM), VOC Specialist & Trainer, CRP
A Registered Social Worker and Accredited Mediator, Debra has more than 34 years' experience working with families, individuals, couples and groups. She has presented at numerous conferences including the Ontario Courts of Justice, the Ontario Association of Family Mediation, Family Mediation Canada and the Family Dispute Resolution Institute of Ontario, in addition to being professionally quoted and featured in magazines, newspapers, radio and television shows.
As a qualified expert in family dynamics, abuse, child development, separation/divorce and parenting, Debra brings specialized expertise on the topics of domestic violence and power imbalances within family dispute resolution. Debra delivers training entitled "We Don't Know What We Don't Know: Important Safety Considerations in Mediation" and "Learn How to Meet and Interview Children for FDR: 12 Step Voice of the Child Reports."
Debra is trained in Parenting Capacity Assessments, Arbitration and Capacity Assessments and she has served as a Parenting Coordinator, Parenting Plan Assessor, and Clinical Investigator with the Office of the Children's Lawyer. Her experience in child protection extends from front-line work to conducting Clinical Audits of Child Protection agencies, leading permanency planning meetings and acting as a Personnel Trainer and Family Group Conference Coordinator. Debra was President of Distress Line Peel and a Child Welfare Trainer for the Ontario Association of Children's Aid Societies and IPCA. She is presently the Director of PCCS Mediators & Counsellors, which specializes in training, mediation and counselling services.
Jennifer Suzor, LL.B., AccFM, CPMed, AccEM
Jennifer Suzor is an experienced Family Law lawyer, mediator and trainer based in Windsor, Ontario. Having practiced in all levels of the Court for thirty years, Jennifer now focuses on neutral consultation and non-court dispute resolution, primarily mediation. Jennifer was certified by the Law Society of Upper Canada as a Specialist in Family Law in 2004 and has been accredited in family mediation, child protection mediation and elder mediation by the Ontario Association for Family Mediation (OAFM). Jennifer has served as President of OAFM since 2013.
In 2016, Jennifer received the President's Award from the Association for Family and Conciliation Courts, Ontario Chapter, in recognition of her volunteer work as Co-Chair of the Walsh Family Negotiation Competition and her vision of creating a series of events in Windsor called "Changing the Culture of Conflict Resolution in Family Breakdown Roundtable Dinner Series" for the Judiciary, Counsel, Psychologists, Social Workers and other family professionals. She is the President of Bridging Family Conflict, the service provider in Windsor for the Ministry of Attorney General subsidized mediation and information services.
Kavita Bhagat, BA, LL.B., LL.M., Acc.FM (OAFM)
Kavita practices exclusively in the area of family law as pertains to mediating, negotiating, arbitrating and litigating residential arrangements, child and spousal support, property division and the preparation of domestic contracts. She is a Certified Specialist in Family Law, accredited Family Mediator, Arbitrator, Parenting Coordinator and former Panel Lawyer for the Office of the Children's Lawyer. Kavita has worked closely with victims of abuse, facilitated by her fluency in five languages.
Kavita is a Coach and Advisor for the Law Society of Ontario and Legal Aid Ontario, a Board Member for the Caledon Parent-Child Centre, and Treasurer of Peel Mediation-Arbitration. She is a former Board Member of FDRIO and past-President of the Peel Chapter of the OAFM. Kavita is a regular presenter for the Ontario Justice Education Network, Mandatory Information Program, Catholic Cross-Cultural Services, Canadian Council of Muslim Women and multiple Continuing Professional Development programs.
Gail Brochu, Q.Med (ADRIC), Acc.FM (OAFM), CYW (OACYC)
Gail is an Accredited Family Mediator, Qualified Mediator, Certified Child & Youth Worker and Voice of the Child Practitioner trained in collaborative practice. Fluently bilingual in French and English, Gail has acquired 16 years of mediation experience, including 22 years in front-line mental health service and crisis intervention. Gail brings varied and diverse experience with the Ontario and Superior Courts of Justice and in delivering quality client care in both the public and private sectors in the areas of youth justice, hospital, residential, open and closed young offender custody, as well as mainstream and academic (day) treatment settings.
Gail's empathetic and inclusive practice supports people of all ages and backgrounds, often in high-conflict situations. Gail presently serves as a Mediator and Information Referral Coordinator for Peel Family Mediation Services and a Service Consultant for York Hills Family Mediation and Information Service, while also running a private practice.
Trish Thomas, B.A., Acc.FM (OAFM), CPMed (OAFM), CDFA
Trish is an Accredited Family Mediator (AccFM) and Child Protection Mediator (CPMed) with the Ontario Association for Family Mediation (OAFM), a licenced Paralegal with the Law Society of Ontario and a Certified Divorce Financial Analyst (CDFA). Trish has been trained in Youth Restorative Justice, Family Group Conferencing and Community Mediation. Trish has been a member of the Family Mediation coaching team with York University's School of Continuing Studies since 2018. Over the course of her 10-year family mediation career, Trish spent 5 years working full-time as a Staff Mediator at Family Court with the Ontario Court of Justice, where she successfully completed over 600 mediations. Now in private practice, Trish created Willow Tree Mediation to address the growing need for separating couples to access mediation services and find peaceful solutions.
Kam Lovel, B.Comm., CPA, CMA, CP.Med, Q.Arb., (ADRIO), Acc.FM (OAFM)
Kam is an accredited Family Mediator with additional training and experience in the areas of child protection mediation, family arbitration, parenting coordination, community mediation and victim-offender mediation. Kam holds the designation of Chartered Professional Accountant (CPA), which enables him to perform mediations involving complex property division. His fluency in Hindi, Punjabi and Urdu allows him to serve a diversity of clients and communities. Kam has sat on the Board of Directors for the Ontario Association for Family Mediation and participated on the Application Review Committee to assess new applicants for AccFM designation. Kam is a recipient of Helen Pugliese Award for the promotion of peace and harmony in the community, presented by The Community Justice Alternative (CJA) Durham Region.
Candice Bernard, B.A. (Hons.), J.D., LL.M., Acc.FM (OAFM)
Candice is a sole practitioner who specializes in all aspects of family law, including custody, access, support, division of property, equalization, and domestic contracts. Her niche is high conflict custody and access cases, particularly those involving domestic violence. Candice is a passionate client advocate with over 10 years of experience exclusively litigating family law matters at the Ontario Court of Justice and Superior Court of Justice. Candice also sits on the Duty Counsel Panel at the Brampton Courthouse, where she provides legal assistance to self-represented family law litigants. Outside of the courtroom, Candice assists individuals to resolve disputes about family law issues as an Accredited Family Mediator with the Peel Family Mediation Service (PFMS). Candice holds a Professional Master of Laws (LL.M.) in Family Law from Osgoode Hall Law School.
Fareeha Khalid, M.S.W., R.S.W., ACC.FM (OAFM), ACC.CPM (OAFM)
Fareeha Khalid is a well-established Family Mediator and Information Referral Coordinator with Peel Family Mediation Services (PFMS) located at A. Grenville and William Davis Courthouse in Brampton. She is a Field Instructor with York University's School of Social Work and supervises BSW and MSW students. After completing an Honours BSc. in Psychology, Fareeha furthered her education by obtaining a Masters in Information Studies from the University of Toronto and a Masters in Social Work from York University. Her areas of expertise include intimate partner violence, child protection, family justice, dispute, and conflict resolution and mental health. Fareeha is fluent in English, Urdu, Hindi, and Punjabi. She has notable experience working with clients from diverse backgrounds.
Sina Hariri, LL.M. (ADR), J.D. (U.S.), LL.B. (CDA), Acc.FM (OAFM), FDRP.Med. (FDRIO)
Sina is a lawyer with the Law Society's Practice Management Helpline, where he assists licensees with ethical, practice management and professional obligations. Prior to joining the Law Society, Sina was a sole practitioner in family law and mediation and a court-roster mediator for the Ontario and Superior Courts of Justice. Sina brings a Masters of Law in Alternative Dispute Resolution (ADR) from Osgoode Hall, and is an Accredited Family Mediator with OAFM and FDRIO.
Sina has instructed at Osgoode Hall Law School, York University, Canadian Business College and Humber College. He has served as Chair of the Ontario Bar Association's ADR section, Member at Large with the Young Lawyer's Division, Chair or the Family Law Section's Speaker's Forum, Board Member with the Family Dispute Resolution Institute of Ontario (FDRIO) and Chair of FDRIO's Membership Committee.
PAMELA BROLEY, ED.D., C.PSYCH., ACC.FM (OAFM)
Pamela is a Psychologist and Accredited Family Mediator with over 30 years experience in conflict resolution, mediation, counselling, and training.  She has worked with individuals, couples, families and groups helping them to resolve personal difficulties and conflicts in their lives. Pamela brings expertise in family mediation, family dynamics, parent-child relations and mental health. She is on the roster of Peel Mediation Services as a Mediator and Internship Supervisor and has a private practice in counselling and family mediation in Etobicoke.  Previously, Pamela was the Director of Counselling Services at York University's Glendon campus and an Adjunct Professor in the Glendon Psychology Department.
Mardi Edelstein, B.A. (Hons), Q.Med (ADRIO), Acc.FM (OAFM)
Mardi is a mediator, trainer and communication coach specializing in family, family business, organizational and inter-cultural/inter-faith conflict. She has worked privately and in court settings, facilitating resolution for cases deemed 'unlikely to settle' by judges in Family and Small Claims Court. Mardi has served as Coordinator of the Alternative Dispute Resolution Institute of Ontario's Family Section and has served on the ADRIO roster as an Independent Complaint Facilitator for Local Health Integration Network (LHIN) client and family healthcare complaints since 2014. Cited by lawyers, peers, students and clients for "creative and smart process choices", as well as the ability to capture humanity and bring out participants' best selves to problem-solve, Mardi gives workshops on emotionally intelligent tools and has been sharing her unique humanizing style in York University's Dispute Resolution and Family Mediation Certificate programs since 2012.
Gregg Fenten, B.A., Acc.FM (OAFM)
Gregg is an Accredited Family Mediator with the Ontario Association for Family Mediation with over twenty-three years of experience working with individuals, groups and organizations. This experience includes triage within the Family Justice System and coaching with York University's School of Continuing Studies' Certificates in Dispute Resolution, Family Mediation and Advanced Dispute Resolution. Gregg instructs at the University of Toronto's School of Continuing Studies teaching "Powerful Negotiation Skills" and "Sensitive Communication Skills for Today's Workplace". He provides mediation/facilitation services for family, workplace, organizational and community matters along with mentoring, training and communication/negotiation consulting through a mindset of emotional awareness, empathy and compassion. Since 2005, Gregg has written, produced and hosted the radio program Mediation Station on CHHA 161O AM in Toronto.
Wendy Ross, MSW, RSW, Acc.FM (OAFM), Acc.EM (OAFM)
Wendy is a Registered Social Worker with over 40 years of experience in administration and clinical social work. Wendy has counselled people experiencing a wide range of challenges, including bereavement, loss, relationship, life stage adjustment, separation and divorce, trauma, and mental health and/or addictions issues. As a member of the leadership team in mental health and addictions for a large acute care hospital, Wendy chaired and led numerous teams and committees for over 30 years until her retirement in 2017.
An Accredited Family Mediator and Elder Mediator, Wendy continues to provide mediation, counselling and psychotherapy services. She is an Associate Member of PCCS and provides direct clinical services for several other organizations. Wendy has been a Coach with York University's Family Mediation Program since 2018.
an undergraduate degree; or
related college diploma with experience in human services.
The Certificate in Family Mediation is aligned to each of the five training standards of the Ontario Association for Family Mediation (OAFM), Ontario's largest accrediting body of family mediators. There are education, training and work-experience requirements that must be satisfied for certification as an AccFM (Accredited Family Mediator), and these include additional costs for membership in the organization and completion of an internship.
For all details on how to secure AccFM accreditation after program completion, please consult the OAFM page How to Become a Family Mediator.
Partner Accreditor
Ontario Association for Family Mediation
Other Associations
ADR Institute of Canada
www.adrcanada.ca 
ADR Institute of Ontario
www.adr-ontario.ca
Association of Family and Conciliation Courts – Ontario Chapter
www.afccontario.ca
Academy of Professional Family Mediators
www.professionalfamilymediators.org
Association of Family and Conciliation Courts
www.afccnet.org
Family Dispute Resolution Institute of Ontario
www.fdrio.ca
Family Mediation Canada
www.fmc.ca
If you would like more information or have a question about the Certificate in Family Mediation, please Contact us
Register for this Program