Use machine learning and artificial intelligence solutions to change the world of business
As the world becomes more automated, organizations are achieving unprecedented efficiencies through widescale adoption of machine learning and AI applications. These organizations need machine learning engineers and data scientists to tap into the power and value of their data.
The job market for machine learning and AI specialists is continues to grow despite the global pandemic. In 2020, the number of new job postings in Toronto grew by 26% and by nearly 400% since 2016.  
AI is in the top 5 technical skills desired by employers1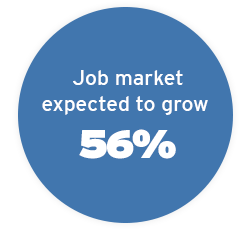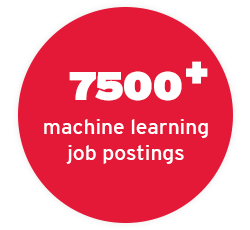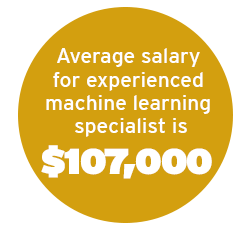 1According to LinkedIn
Graduates have enjoyed a 89% full-time employment rate six months after graduation, and nearly three-quarters of them are employed in a relevant occupation.
"I now feel like I have the tools necessary to excel in the field of machine learning and artificial intelligence… Also, I now have a portfolio having completed several projects during the course of the program. I would recommend this [program] to anyone who is interested in getting into the field but has found self-study and online learning to be somewhat lacking. It's a vast field and I have to keep learning every day but I feel that the [program] has given me the confidence to learn on my own moving forward."

- Amit Ashgar, Certificate in Machine Learning Graduate
Program Overview
In the current job market, it's not enough to be a Python wizard or statistical genius. Top employers are looking for machine learning specialists who understand the business and ethical impact of their work. The Certificate in Machine Learning was created in collaboration with industry leaders, including major banks, ensuring that you graduate with the skills and real-world experience that will land you the job you want.
Take your skills beyond code
In the Certificate in Machine Learning, you'll work on multiple machine learning projects of various scales that capture the entire machine learning life cycle. You will work with both structured and unstructured data and with various supervised, unsupervised and reinforcement learning algorithms. These projects allow you to build upon your technical skills while gaining a holistic understanding of machine learning as it relates to current and relevant problems facing businesses.
As a student in this program, you will:
Complete practical and hands-on machine learning projects using various tools in areas such as natural language processing, computer vision, pattern recognition, and reasoning and optimization
Work with a real organization on an end-to-end capstone project; or alternatively, build up your own venture and product through our entrepreneurship stream
Study part-time over 8 months in a format that combines asynchronous online coursework with live online classes
Learn from expert instructors who have significant practical and management experience in ML and AI across various sectors
You will learn key skills that will allow you to:
Build a business case to support the implementation of machine learning solutions in various industries
Identify and assess the viability of different machine learning models using data, and explain your recommendations clearly to an employer
Use project management principles to plan and execute a machine learning solution
Use Python (and other languages) to create, implement and test machine learning algorithms in real-world scenarios
Launch your machine learning startup with additional entrepreneurship supports
Our Certificate in Machine Learning offers two distinct streams (Employment and Entrepreneurship) to support your career goals. The Entrepreneurship Stream, a collaboration with Innovation York, provides you with the mentorship and supports critical for a successful entry into market and eventual scale-up of your business. You'll also be granted an interview in the LaunchYU Accelerator or LaunchYU Experience program*, with access to awards of up to $55K.
*There is an additional fee of $1,200 for successful applicants to Innovation York.
Program Format
As of March 16, 2020, all Continuing Education programs will be delivered 100% online.Programs will begin as scheduled for the next term, with required live class sessions being offered virtually for the duration of the program, meaning you will not be required to come to campus
The Certificate in Machine Learning is delivered via blended learning on a part-time basis. The program entails online coursework as well as 8 live, online sessions that take place over weekends.
Our live, interactive online sessions allow you to engage with instructors and fellow students in a learning environment that is practice-oriented and fun, while our asynchronous coursework allow you to study part-time and balance family, work, and other commitments.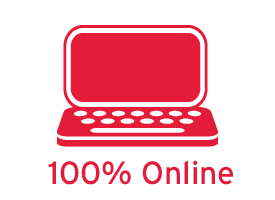 Format: Part-Time, blended
Delivery:  online coursework  +  live online sessions (5 weekends)
Live Session Schedule: five (5) three-day weekends of live online class (held over Fri, Sat and Sun).
Term Starts: September, January
Program Length: 8 months
Who should take this program?
The Certificate in Machine Learning is for anyone with at least a second year undergraduate level understanding inferential statistics and with experience in Python or other programming languages.

"It's the first time that I've found a continuing education certificate that does so much work to help students connect with the industry and get hired."
- Lynn Liu, Student, Certificate in Machine Learning
Machine learning specialists work in a variety of industries, including:
Data Science
Healthcare
Finance
Automotive
"The field of machine learning  and artificial intelligence is going through a rapid growth phase with  many emerging applications. It is of utmost importance for businesses  and data professionals to understand the implications of these changes and act on them. This program will give students the expertise they need to implement effective machine learning processes in the years to come."

- Dr. Iman Khodadad, Chief Technology Officer and Co-Founder, Elucid Labs (Advisory Council Member)
This program offers you a suite of additional benefits to enrich your learning and professional development.
These are just some of the extra perks you'll receive when you enrol:
Choice to complete project work with a partner business, or with on-campus supports for your start-up company
Potentially receive access to the Innovation York LaunchYU Accelerator program, with up to $55k in awards
NVIDIA Certificate in Fundamentals of Deep Learning for Computer Vision
Google Colaboratory account
Chance to enter Kaggle competitions, as part of the curriculum
Up to $150 in credits for Google Cloud Platform
Free or discounted admission to multiple industry events in Toronto
Opportunity to attend additional professional development events with your peers:

Toronto Machine Learning Micro-Series
AI Geeks
RBC FutureMakers

First access to job opportunities from top employers
Continued connections to your peers and program manager after graduation
DR. HARISH BHASKAR, President and Chief Scientific Consultant, ZERO ONE INFINITY CONSULTING
Harish is a data officer and an expert in artificial intelligence (AI)-powered data analytics with 15+ years of experience working in aerospace, telecommunication, automotive, security, geospatial and biomedical industries. He is the President and Chief Scientific Consultant of Zero One Infinity Consulting (ZOIC) Services Ltd., an Ontario-based Research and Development (R&D) company. Previously, he was a chief engineer at Samsung Electronics, India and an assistant professor/lead at the Visual Signal Analysis and Processing (VSAP) research center at Khalifa University, UAE.
Harish has also worked as a researcher, managing the R&D of Ministry of Defense (MoD) UK and European Union (EU)-funded projects at Lancaster and Manchester universities, UK. Harish is a strong engineering professional with a Ph.D. in Computer Science and an M.Sc. in Autonomous Systems from Loughborough and Exeter universities, UK, respectively. He has proven capacity to coordinate and spearhead the establishment of international research units and extensive management experience recognized through the successful completion of several public and private funded R&D projects in more than five different countries across the world.
JEFF BRUNET, President, WYSDOM.AI
Jeff is a serial entrepreneur and investor with over 20 years of proven technology and general management experience. He brings to the table an in-depth understanding of starting, funding, scaling, and exiting software companies. With successful M&A transactions to Bitfone, HP, Google, Apple, and Opera Software, Jeff has the background and track record to overcome the unique challenges in making new technologies successful in the start-up world.
Jeff holds 24 issued patents in the wireless and consumer electronics spaces and is the lead inventor on 30+ pending patents. He is a skilled presenter, communicator, and technology evangelist who speaks English, French and Mandarin Chinese. Jeff is an active angel investor and serves on the boards of a number of technology companies.
Before joining Wysdom as President, Jeff was co-founder and CTO at Storage Appliance Corporation (Clickfree) where he led the software, product and manufacturing teams to create a series of automatic computer backup devices that sold over a million units and generated $100+ million in revenues. Prior to Clickfree Jeff served as Senior Vice President and Chief Technology Officer with Bitfone Corporation where he was responsible for all Engineering and Professional Services around the company's Mobile Device Management product portfolio. While at Bitfone Jeff also led the ground up creation of a highly successful 100+ person development team in Beijing China. Bitfone was acquired by HP in 2006 for $160 million. Before joining Bitfone, Jeff served as Chief Technology Officer with Mobile Diagnostix Inc. He was responsible for all aspects of the architecture & implementation of the company's flagship product SmartCare – a customer care & remote diagnostics tool for mobile service providers. Mobile Diagnostix was successfully acquired by Bitfone Corporation in 2004.
CHRISTIAN GRAVEL, co-founder and CEO, INTELLECT DYNAMICS
Christian is a French Canadian born  entrepreneur and investor  who is the co-founder and CEO for Intellect Dynamics. Christian leads and manages all of Intellect Dynamics commercial operations. Along with CTO and co-founder Stan Yazhemsky, Christian oversees a team that has had dozens of breakthroughs in the field of AI. Christian  is focused on  delivering Intellect Dynamics' technology vision by developing profitable  technology solutions and services with a focus on real time analytics, artificial intelligence, business process automation and decision support. With  a background  in neuroscience, Christian and his team are using borrowed-from-nature methods to create new and useful knowledge from otherwise unmanageable data collections.
MELISSA SARIFFODEEN, Co-Founder and CEO, CANADA LEARNING CODE
Melissa is a social entrepreneur, leader and big thinker. As Co-Founder and CEO of Canada Learning Code, Melissa has established a reputation as a fierce advocate for digital skills education. She is dedicated to ensuring that Canadians – especially underrepresented groups – have the critical skills, confidence, and opportunities that they need to become passionate builders — not just consumers — of technology and to thrive in our increasingly digital world.
Founded as Ladies Learning Code in 2011, the organization has evolved to Canada Learning Code and champions digital literacy for Canadians, working nation-wide and across all sectors to equip women and youth with technical skills. To date, the organization has taught over 80,000 Canadians code through their in-person programs, which are offered in over 30 cities across the country. The organization runs programming for adult women, youth and educators through programs Ladies -, Girls -, Kids -, Teens – and Teachers – Learning Code.
Her efforts to promote digital literacy in Canada have garnered attention from national media outlets like CTV, CBC, and the Globe & Mail. She's spoken on the TEDx stage as well as at notable conferences such as Canada2020 and GoNorth. Melissa recently represented Canada as a delegate for the G7's first-ever Innovation7 focused on the future of work. She has been recognized for her work, being awarded the Governor General Award in Commemoration of the Persons Case honouring Canadians who advance gender equality as well as RBC Entrepreneur of the Year 2017 for Social Change.
Melissa holds an HBA degree from the Richard Ivey Business School and is currently pursuing her Master's in Education Policy at the Ontario Institute for Studies in Education at the University of Toronto.  She taught herself how to build websites from scratch using HTML when she was 11 years old and has been coding ever since.
DR. NIDHI HEGDE, Applied Research team lead, BOREALIS AI
Nidhi is the Applied Research team lead at Borealis AI, Edmonton, Canada. Borealis AI is an RBC institute for research. Before joining in March 2018, Nidhi was a researcher at Bell Labs, Nokia, in France since January 2015, and most recently was leading a new team focussed on Maths and Algorithms for Machine Learning in Networks and Systems, in the Maths and Algorithms group of Bell Labs. From July 2010 to December 2014, Nidhi was a researcher at the Technicolor Paris Research Labs, after 5 years at France Telecom R&D in Jim Robert's Performance analysis group. Prior to this, Nidhi was at CWI and Eurandom in the Netherlands, and a postdoctoral researcher at INRIA at Sophia Antipolis, France.
DR. IMAN KHODADAD, cofounder and CTO, ELUCID LABS
Iman has a diverse technical background in devices and system level  architecture planning, design, fabrication and manufacturing for a wide range of remote sensing technologies. He is  specialized in spectroscopy,  microscopy, optical imaging systems and integrated optoelectronics and  nanophotonics.  With eight years of industrial experience including entrepreneurial start-up environments and research  laboratories, he has brought various sensing technologies to various  sectors such as medicine, oil and gas, environmental monitoring, water and agriculture. His interests are pairing remote sensing technologies with artificial intelligence for improved processes. Currently, Iman is a cofounder and CTO at Elucid Labs, commercializing AI-based assistive diagnostic systems in medicine and is part of Canadian CIO Strategy Council to set forth ethical AI standards and policies.
MARIA D'ANGELO, Data Scientist, ZERO GRAVITY LABS
YANG HAN, STACKADAPT
JESSE HIRSH, METAVIEWS MEDIA MANAGEMENT
AJINKYA KULKARNI, SCOTIABANK
DAVID SCHARBACH, TORONTO MACHINE LEARNING SUMMIT
DR. OZGE YELOGLU, MICROSOFT CANADA
Students in this program learn to:
Describe the major business use cases of machine learning in various industries and how it provides monetary and other value to respective entities.
Assess the appropriateness of various techniques in identifying machine learning solutions to business problems with highest efficiency and least resources.
Develop a comprehensive plan for a machine learning project that incorporates principles from different project management methodologies.
Prospect the feasibility of a machine learning solution being successful by comparing the data requirements with available and usable data.
Select machine learning models within supervised, unsupervised and reinforcement learning paradigms that map to specific business cases and challenges.
Design the various evaluation metrics and procedures required for model selection and explain the business rationale for use of the selected model.
Create, implement and test machine learning algorithms in various real-world scenarios using Python and other languages and frameworks.
Assess developments in artificial intelligence for ethical and public policy considerations as they relate to data privacy and protection, profiteering with meta-data, and various social and civic issues.
Present a business case for implementation of a selected machine learning solution that communicates the potential value-add, and using accessible language
KARTHIK KUBER, PhD, MS
Dr. Karthik Kuber has several years of academic research as well as applied data science experience in the technology and banking sectors. His current interests are in exploring and applying various Machine Learning techniques in the context of large-scale engineering systems, with a special emphasis on building interpretable models. Dr. Kuber received his PhD from Syracuse University in Computer Science, focusing on Machine Learning and Evolutionary Computation, is a certified instructor with NVIDIA Deep Learning Institute, and has co-organised three editions of the International Workshop on Evolutionary Rule-based Machine Learning. Dr. Kuber is currently a Senior Data Scientist at RBC. He also volunteers actively with DataKind on projects applying Data Science for social causes. Outside of work, you will probably find him on a cricket field or in a dojo.
ANNIE LEE, PhD, MMath
Dr. Annie Lee holds a PhD from the University of Waterloo at the Centre of Pattern Analysis and Machine Intelligence with over 12 years of experience in data mining and machine learning.  Dr. Lee's passion in finding patterns in society and in nature in the big data era has lead to dozens of publications in computational advertising, sentiment analysis, and sequence analysis, including a highly-read review paper on big data. Most notably, Dr. Lee developed interpretable unsupervised algorithms, which uncovered patterns utilizing clustering and partitioning of raw data and a priori knowledge.
Currently, Dr. Lee is the Lead Research Scientist for the Data Science team at Vertical Scope, where she drives the efforts for the in-house academic research, algorithmic implementations, and evaluations. During her tenure, Dr. Lee propelled projects on identifying product names, sentiments analysis towards product features, and topic modelling in order to generate key business insights for reporting brand and site health.
Dr. Lee is currently serving as the funding chair for Broadening Participation in Data Mining and was a co-chair of Women in Machine Learning, co-hosted with the 2010 Annual Conference on Neural Information Processing Systems in Vancouver.  Dr. Lee was an NSERC and OGS scholar.
HASHMAT ROHIAN, MSC, FNENG, CISSP, PMP, CFE, ACP, TOGAF, LEAN SIX SIGMA
Hashmat Rohian is the Assistant Vice President & Managing Enterprise Architect at The Co-operators Group. For over 10 years he has effectively led initiatives that have involved rapid advancement in data, analytics, digital, and business leadership. As a technology enthusiast and lean start-up evangelist, he is renowned for building a "never rest, kill complexity and care more" culture that manages existing technical debt and prepares the organization for future disruptions by leveraging emerging business models and digital ecosystems.
Hashmat is a published data science, IT, and agile delivery practitioner and academic with over 5 years teaching and curriculum development experience at colleges and universities in Canada. He has also organized conferences and workshops, and been interviewed on print, radio, social media and TV as an analytics expert.
CECILIA YING, MMA
Cecilia Ying has 16 years of professional experience in capital markets, most recently with Scotiabank as Director in Global Risk Management with responsibility for counterparty credit risk monitoring. Cecilia has a scope of research that spans areas of AI explainablity and its application in the financial industry. One of her current research projects is examining the impact of AI on cognitively intensive tasks performed by skilled workers, such as lawyers who are using an AI tool to reference preceding cases, or doctors leveraging medical AI tools for preliminary diagnostics.  Her other research explores ML algorithms for predicting defaults in private firms using alternative unstructured data extracted from websites and social media. Cecilia is currently pursuing her PhD at Queen's University, Smith School of Business in Management Analytics, and holds a Masters degree in Management Analytics from Queen's University and a Joint Honours Bachelors degree in Mathematics and Applied Economics from the University of Waterloo.
You may also be interested in
If you would like more information or have a question about the Certificate in Machine Learning, please Contact us
Register for this Program