As of March 16, 2020, all York University English Language Institute programs will be delivered 100% online, including terms starting in May and June 2020.
Our English Language Institute has launched and delivered many quality online programs over the years. This is not new to us, and there will be no interruptions or compromise in learning quality for those considering starting their studies with us. For any enquiries or questions about our programs please contact
yueli@yorku.ca
.
Our part-time programs are short courses with four hours per week of direct instruction and additional work completed out of class. Courses are focused on a specific aspect of English, with a tightly organized curriculum and stated learning outcomes that provide a clear indication of what the course is about and what you can expect.
All York University English Language Institute part-time courses are taught by highly-qualified and experienced ESL instructors, and use up-to-date materials, technologies, and instructional techniques. To permit individual feedback, class size is limited to 16 students.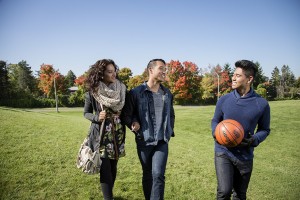 Part-time studies are a great way to gain valuable knowledge and skills in a subject area that may help employ a career or advance it without interfering with current priorities – allowing you to enjoy work-life balance while studying English.
Part-Time English Language Studies: