As of March 16, 2020, all York University English Language Institute programs will be delivered 100% online, including terms starting in May and June 2020.
Our English Language Institute has launched and delivered many quality online programs over the years. This is not new to us, and there will be no interruptions or compromise in learning quality for those considering starting their studies with us. For any enquiries or questions about our programs please contact
yueli@yorku.ca
.
YUELI has built considerable experience in the design and implementation of English language teacher training programs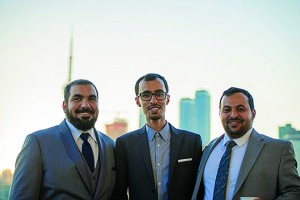 Training programs can be delivered on campus at York University or on-site/on location at the partner's premises, in a blended learning format or completely online. These programs help to develop the specialized language needed by non-native English-speaking professors and teachers to conduct their classes in English, as well as develop strategies for effective oral and written communication.
Beginning in January 2017, YUELI began hosting 59 participants in the Building Leadership for Change through School Immersion offered by the Ministry of Education in Saudi Arabia. The goal of this six-month program is to transform knowledge, skills, and attitudes of Saudi education professionals through university-guided immersion in Canadian schools. To achieve this goal, YUELI is collaborating with York's Faculty of Education and the Toronto District School Board (TDSB) to deliver proficiency-appropriate language training at YUELI, individualized guidance through the Faculty of Education, and school immersion at leading TDSB schools.
Since 2016, YUELI has welcomed participants into the Bachelor of Education English Immersion Programme comprised of senior BEd English students from the Education
University of Hong Kong. Through this immersion programme, students significantly improved their English language proficiency. They also enhanced their understanding of Canadian culture and education through their exposure to ESL expertise and practices at a premier language institute Concurrent with their studies.
All YUELI Teacher Training Programs participants have opportunities to assess and compare teaching methodologies used in Canada, to design lesson plans together with YUELI instructors, to observe instructors' approaches to teaching, and to teach ESL classes at YUELI using the new methods they have learned.
YUELI Teacher Training programs are a key component of our commitment to having a global impact on the way international students learn and experience academic English.