Educated professionals from around the world increasingly find themselves in business and professional settings where English is the language used. Many non-native English speakers see their varying degrees of proficiency as a barrier to career advancement and positions of leadership.
Along with its reputation for excellence in university pathways for international students, YUELI has considerable expertise in putting together custom-designed curricula for multiple professions. Over the years, these programs have included training for participants from the following fields:
Business
Healthcare
Engineering
Accounting
Auditing
Law
Canadian and International government ministries
Each YUELI customized program integrates the needs of the profession itself with the specific language skills required to better meet these needs. As part of this process, the YUELI management team ensures that ongoing client input is a central feature of every custom program.
Whether you are interested in improving a particular language skill or you wish to enrol in a comprehensive course that covers a wider range of skills and cross-cultural business/professional practices, YUELI offers specialized short- and long-term programs to meet your needs. Custom programs can be held at the York University campus or at your place of work, and they follow the same comprehensive assessment of participants' language skills that YUELI uses in all of its programs. The outcome is speaking, pronunciation, writing, presentation and cross-cultural skills refined to high professional standards.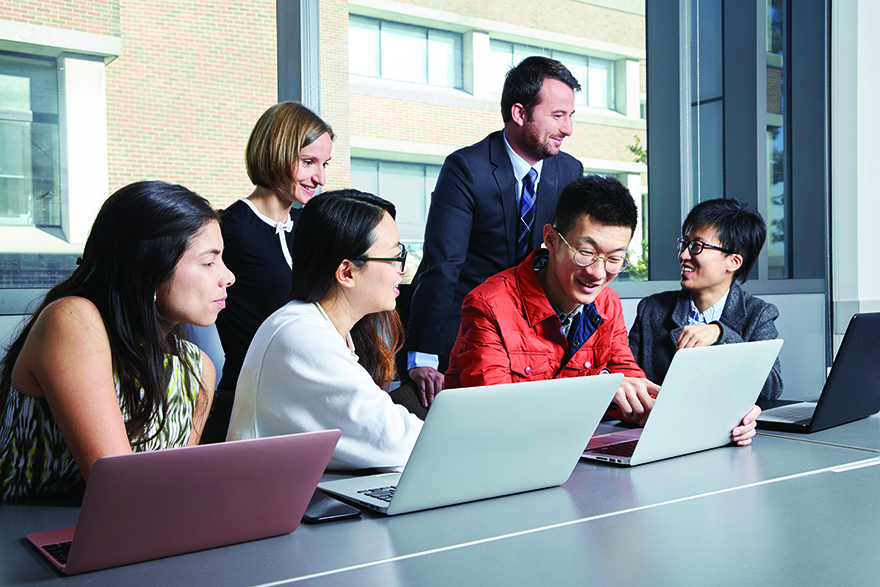 University Life, a range of co-curricular activities designed to provide a balanced program of in- and out-of-classroom learning, includes:
Orientation to the York University campus
Access to self-study facilities available for use before and after class
Daily student-led discussion sessions
Campus activities that will bring students into contact with other members of the York community
York Admissions advising sessions
Workshops on university life skills, including topics such as time management skills, applying for admission, and testing strategies
York English Language Test (Levels AP7-AP9 only)
Attendance at university lectures (Levels AP6-AP9 only)
An e-mail account, internet and library access, textbooks and limited printing and photocopying services are included in the tuition fee.
These
activities
 allow students to socialize with other participants in the course, attend cultural events, and visit places of interest in and around Toronto.
A visit to the CN Tower, Niagara Falls, an NBA game, a Soccer Club, and a Games Club are examples of s the many trips, clubs, and activities available to English Language students.
YUELI is happy to customize Teaching Training Programs for:
School Instructors
University Instructors
BEd Participants
Please contact:
Ben Collins, Associate Director (bcollins@yorku.ca)
Kareen Sharawy, EAP Manager (ksharawy@yorku.ca)